Upgrades to charging infrastructure, supply chain and battery innovation, and policy are key for EV adoption to occur at scale.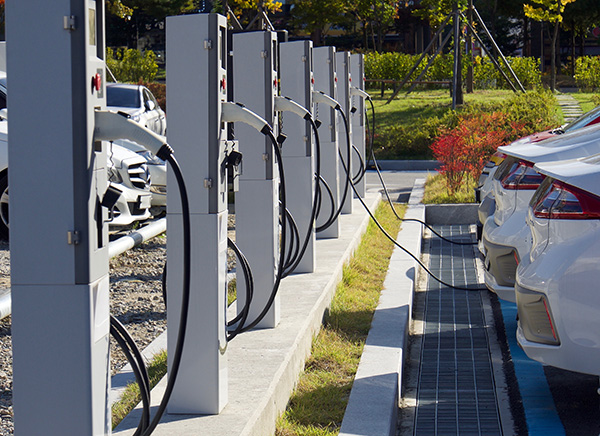 By Steve Patton
While private industry can use its knowledge and ingenuity to build a better electric vehicle (EV), funding to support scaling of the developing ecosystem can be a challenge for a market that has yet to take hold with consumers. This is where the public sector can offer valuable support to an emerging industry, providing financial incentivization to not only build EVs and support continuing innovation but to also encourage customers to buy the new vehicles.
In December, President Biden released the Biden-Harris Electric Vehicle Charging Action Plan, which outlines steps federal agencies are taking to support developing and deploying chargers in American communities across the country. This would seemingly alleviate one of the most common concerns consumers have about EVs, which is where to go when you need to recharge your vehicle. The Biden administration has pledged to stop purchasing internal combustion engine (ICE) vehicles in 2035, demonstrating its long-term commitment to EVs.
I recently facilitated a panel discussion for a workshop hosted by Ernst & Young LLP and MxD in Chicago. The goal of the session was to identify what needs to happen to establish a world-class EV infrastructure in the US. One of the keys to making this goal a reality is cross-collaboration between government and the private sector. In Denver, for example, there has been a big push to create alternative mobility solutions such as electrified light rail, which requires a huge power grid. Getting cities and communities on board with the push toward electrification helps accelerate the acceptance of consumer and commercial EVs.
EV manufacturers are also seeking regulatory relief based on the fact that regulations today do not typically permit direct sales from automakers to the public. Transactions need to go through an intermediary, typically a dealer. This model was developed for a market in which vehicles regularly require repair and maintenance, but EVs typically don't need as much upkeep. As a result, the business model for selling EVs could look very different and will need to be flexible as the market continues to evolve. EV automakers need ways to maintain customer connectivity, and if it's not through repair work, perhaps it can be achieved through other long-term agreements, such as subscriptions that include charging services. The goal is to create an environment that supports the growth of the sector and facilitates commerce. If that requires a change in how business is conducted, EV makers must be ready to explore options that are as innovative as the cars they are building.
Here are a couple of other observations we discussed in Chicago about where we're headed with EVs:
A charged EV is always ready to go. I don't think we're talking about this nearly enough. In an EV world, if you live in a house with a garage, every morning when you get in your car to go to work, you'll have a full tank of gas. Or in this case, a fully charged vehicle — every single morning. Compare that to an ICE vehicle, where you're always checking to see how much gas you have left and trying to squeeze in a trip to the gas station on the way to your destination. People are concerned about the lack of charging stations with their daily commute, and we need to change that mindset. I realize that urban dwellers don't have this luxury because they park in the street. But once we get sufficient charging infrastructure in the locations where consumers sleep at night or work during the day, I think this new reality will be a pleasant surprise.
Selling EVs to rental fleets is a solid marketing strategy. One strategy automakers can use to build awareness of and comfort with EVs is to put the vehicles into rental fleets. It provides a low-risk way to give consumers a chance to experience driving an EV without making a long-term commitment. This certainly places a financial commitment on the rental fleet operator, but it also represents an opportunity to differentiate their service offering.
Innovation happens when people welcome industrial revolution. There are cities and states that have embraced technology such as EVs and have implemented policies for corporations to come in and invest in their communities. Initiatives that provide rebates and incentives for the build-out of charging infrastructure and explore strategies such as converting school bus fleets to electric will be pivotal to building momentum for EVs.
Bottom line: The technology is here, and consumer curiosity about EVs is growing rapidly. Now is the time to scale.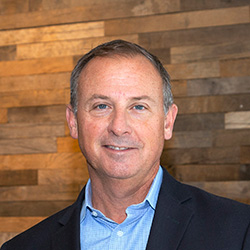 Steven E. Patton is a Partner/Principal at Ernst & Young LLP and is the Americas Mobility Sector Leader. Steve primarily focuses upon strategy and operational process transformation within mobility, automotive, industrial products, and diversified manufacturing clients. In addition to 27 years in consulting, Steve has previous experience at General Electric Aircraft Engines and Lockheed Space Operations Company.
The views reflected in this article are those of the author and do not necessarily reflect the views of Ernst & Young LLP or other members of the global EY organization.