Volume 23
| Issue 2
| Year 2020
Click here to read the complete illustrated article as originally published or continue below to read the text article.
Qualtek Manufacturing is a contract manufacturer specializing in high volume metal stampings based in Colorado Springs, Colorado. Three years ago, the company began prototyping a heat exchange plate that warms the oxygen chamber of a ventilator. When the project started, they had no idea it would be scheduled to launch in the middle of a pandemic. The company is in the middle of a 50,000 part production run. "The ramp up for this product had been part of our planning for years, the challenge came when demand for other medical device components peaked at the same time," said Christopher Fagnant, President of Qualtek.
For over a decade, Qualtek has been producing the stainless steel "blade" for a laryngoscope device. A tool used by doctors and nurses during emergency intubation. Production of these parts nearly doubled in the past month toping 20,000 parts per week.
Managing an increase in demand during a time when employees need to maintain physical distancing requirements was a challenge early on. The company needed to hire and train new employees but also spread them out utilizing night and weekend shifts to boost production. "Keeping our employees safe is our #1 priority whether we are in a pandemic or not," Christopher said. "Our team knows the precautions we are taking to keep the virus out of our building are allowing us to stay open, and every day we are here thousands more parts are going out into the world to those who need them most."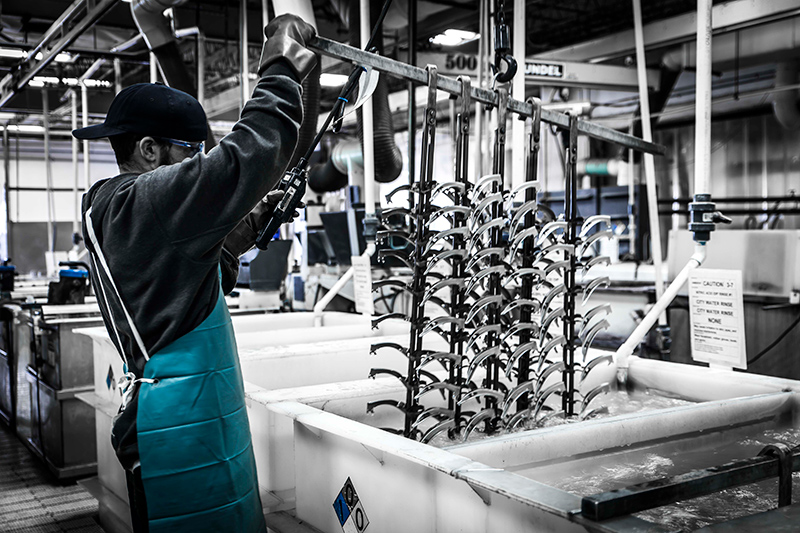 Qualtek is working with other medical device manufacturers in Colorado Springs and across North America to onboard and ramp up a handful of additional ventilator parts. The demand for medical device parts appears to be ever increasing which is helping to balance the drop in demand from industries like aerospace. "The goal is to cross-train our workforce and repurpose equipment to meet the med device demand now, but still be prepared when our other customers come back on-line."
The drastic shift in focus to meet the demand of the COVID-19 response goes beyond the 4 walls at Qualtek. In addition to Qualtek, the Fagnant family owns and operates Milestones For Growth (MFG!), a commercial industrial space next door to the Qualtek factory. Tenants in the MFG! building are executing the type of "pivot" last seen during wartime efforts. The Colorado Gold Distillery shifted from production and bottling of Vodka to hand sanitizer. Moto-Minded, a 3D printing manufacturer specializing in motorcycle components has repurposed its machines and partnered with other small manufacturers in Colorado Springs to produce face shields for medical professionals. Even employing local students to help increase the output of assembly. "Our manufacturing community is demonstrating its ability to innovate and react, it also helps that we are all workaholics," Christopher says with a laugh. "There are a lot of people putting in a lot of hours to make this happen, and no one is complaining."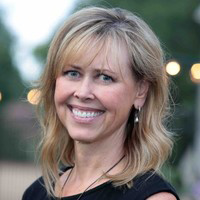 Jennifer Taylor manages Marketing and Strategic Partnerships for Milestones For Growth (MFG!). She is a Colorado Springs native, and a strong advocate for the redevelopment of the North Nevada corridor. She has a background in economic development, sales and marketing. She has been an active volunteer on numerous boards and committees in the Pikes Peak region for over 30 years..
Milestones For Growth or MFG! is a new and unique space in Colorado Springs for small light manufacturing companies. Think "coworking" for manufacturing. Each company rents their own space and brings in their own equipment, and then can take advantage of some really fun shared amenities such as the mezzanine which offers meeting/training space and breakroom/kitchen facilities, loading dock with 2 high-bay doors, pallet jacks and outdoor common space. Our culture is centered around fun, gathering, and collaborating. Because when we share each other's passions, our businesses can flourish.
Our Vision is to develop legacy space to encourage and support light manufacturing. Our Mission is to attract and grow light manufacturing businesses in a shared space, fostering community connections.