October 24, 2018
Everyone knows that trade shows can work like gangbusters for certain marketing efforts, but measuring the return on investment (ROI) of your trade show spend can be a challenge.
If this is your first time attending a big show, you're going to want to do everything you can to ensure that every dollar you spend is working towards your bottom line. To leverage an event's potential, you've got to funnel dough into a few key trade show investments. When done right, trade shows can earn businesses more customers at a lesser cost. Whereas the cost of a face-to-face meeting in a prospect's office can set you back $259 per prospect, trade show meetings cost businesses just $142.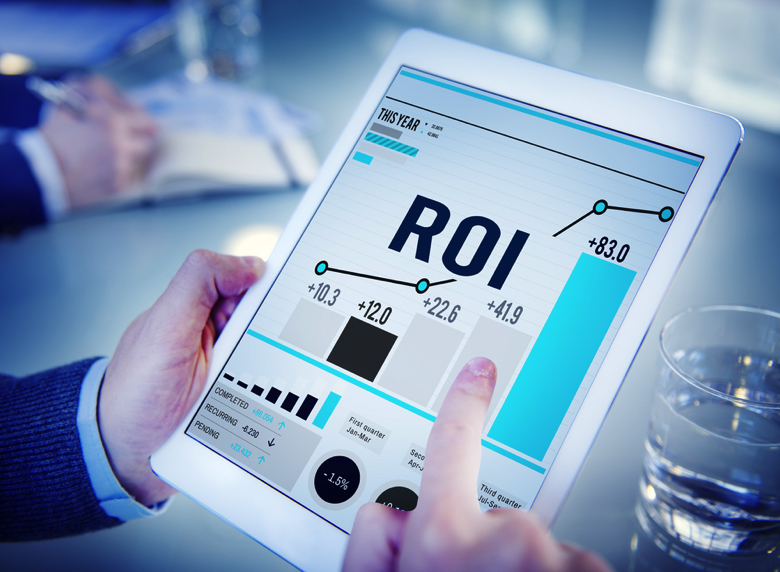 Besides the obvious goal of racking up leads and sales, trade shows also provide prime potential for brand awareness. Remember, the vast majority of trade show guests attend to see and learn about what's new in their industry—and, by the way, 81 percent of those attendees have buying authority—so they're great for companies who need to get their product or service in front of the right customers. But not every exhibitor comes home drowning in deals. Here are some of the highest ROI trade show buys to consider.
1. Stand out with trade show giveaways
Who are we kidding – there are plenty of people who agree to attend industry shows simply for the swag. And that's good news for marketers, because you can get some fantastic trade show giveaways with a relatively low spend.
How does it work? Essentially, if you're handing out branded items that people will actually want to use again and again—perhaps custom promotional drinkware or phone chargers—they'll see your branding regularly, cementing your logo and name into their brain.
For these reasons, you don't just want to blindly order a bunch of branded pens or pads of paper and go along on your merry way. Instead, you need to choose freebies that get a lot of use and are appealing to the average attendee. When you hand out items that tick all of these boxes, you'll see a higher ROI. A study by the Advertising Specialty Institute (ASI) found that 85 percent of recipients remembered the advertisers from the promotional items they owned.
2. Draw attention with a flashy booth
If your promotional items are the things that remind consumers of your brand after you've torn down your display and gone home, your trade show booth is the thing that gets their attention in the first place. When you're exhibiting at a massive event, you'll be surrounded by competitors, so you have to do everything you can to draw attendees to your booth each day. The formula is simple. More visitors = more leads. More leads = more sales. More sales = big growth.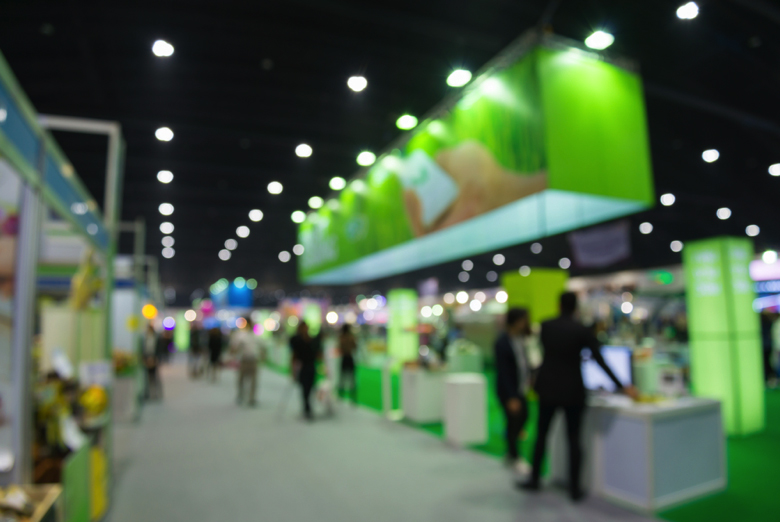 To ensure that your booth catches the eye of high-value prospects, it must be initially eye-catching and provide ongoing intrigue. Make it unique from the competition with bold colors, interactive components, and displays that take you out of the surrounding environment into somewhere else entirely. Use colors that elicit a certain feeling—exciting red and competent blue. Get attendees to stick around by offering engaging demos, games, and presentations.
3. Make connections with the right reps
Once your target consumer is drawn in by your booth and promotional giveaways, they've got to get past one final hurdle: your team. Indeed, your trade show reps are the final step in converting regular attendees into loyal customers, so they have to be your absolute top shining stars.
Don't get too hung up on departments and titles—if there's a passionate employee who knows your product in and out, but she happens to work in accounting, who cares? Send her anyway! Send your people-pleasers who are charismatic, engaging, and knowledgeable.
On the same token, it doesn't hurt to send a few of the people who will actually be working with prospects regularly, whether that be strategists, product specialists, or sales pros. Picking the right trade show reps is vital to a good result. After all, good customer service brings a major ROI, and it's not hard to see why. Studies show that 7 in 10 consumers say they'd shell out more to do business with a company with great service, and millennials would spend as much as 21 percent more for top-notch customer service.
4. Sweeten the deal with lead-gen incentives
It may be worth your while to invest in some special events or premium promotional giveaways to attract higher-value leads. For example, you might consider stocking up on different levels of giveaways—from affordable items like pens and stickers to premium gifts like Bluetooth speakers and hoodies—so that you can offer them as incentives for those who leave a business card, sign up for a follow-up, or sign a deal right then and there.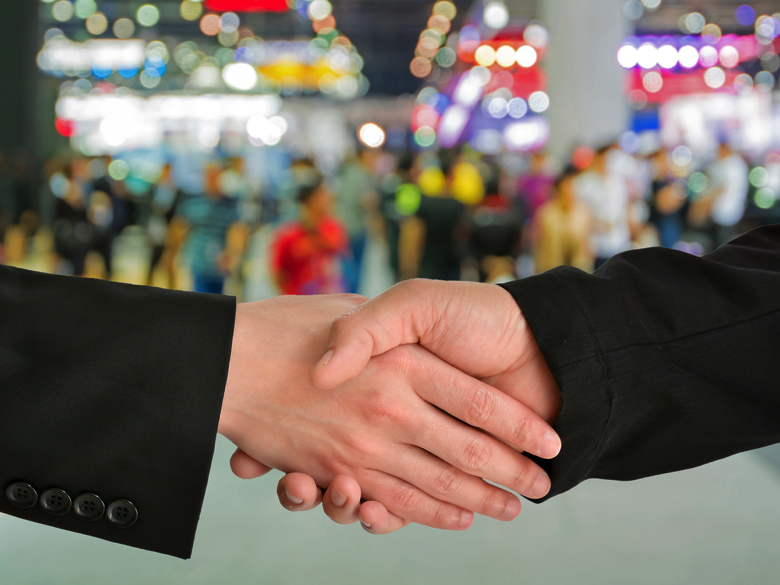 You can also get creative by hosting an offshoot event and only inviting serious or high-potential prospects you've met throughout the event. Investing in an evening happy hour at a local brewery or a company-sponsored outing may be a bit costly up front, but you can be confident it will lead to more high-price deals, especially if you schedule it on the last day of the show. The bottom line: Funnel more money into leads who are most likely to place bigger or more valuable orders when they convert.
Show your company's personality
The most important thing to know before heading into a trade show, whether it's your first or your hundredth, is to let your company's spirit do the work. Your brand is something you believe in and are passionate about, and that should resonate through your display, handouts, and social events. When people feel what's special about you and what you offer, they're much more likely to become loyal patrons.

Lee Becknell serves as the Senior Digital Marketing Manager for Pinnacle Promotions. Lee oversees digital marketing from the Atlanta, GA headquarters. Lee has been with Pinnacle for over six years. Lee enjoys spending time with her husband, son and golden retriever, running and taking naps.