When implementing field service technology, executive leadership must take a well-rounded approach to facilitate adoption among technicians.
By Marc Guthrie, COO of Help Lightning
Companies like Amazon, Uber and ShopRunner have produced a population of consumers that expects orders to be delivered and rides to appear almost instantly. For decades, the field service industry has looked for ways to match that expectation, and to deliver and perform requested services in a timely manner. Still, for many companies in the field service industry, customers are left waiting, wondering where techs are and when services will occur.
The ability to stay ahead of the competition, and deliver impeccable service, has led companies to implement remote support technology including automated service scheduling, digital work order management and remote visual assistance. Field service technicians, however, are prone to dismissing technological advances in their industry, further hindering industry and company-wide enhancement. To facilitate tech adoption amongst service teams, technology implementation must start at the top.
Drive Usage from Top–Down
To execute field service technology implementation, like remote assistance software, a clear understanding of expectations and goals from executive leadership is crucial. When executive-level decision-makers demonstrate a belief in a product or service, buy-in within the company is established from a top-down approach.
While pushback is common, it's important to enforce (positive) usage in early stages of a program's implementation. Oftentimes, employees aren't keen to alter their approaches to service, as they don't see the value in change if their service strategy has consistently proven successful. However, executive leadership must reinforce the need for technology implementation, as it provides a competitive advantage against comparable companies who aren't offering similar services. In the end, if a company doesn't update its technology, it will experience a loss of customers and could impact key business results.
Create a Process that Enforces Usage
Customers have high expectations from the field service industry, reinforcing the importance of industry partner and customer usage. Executive leadership is responsible for encouraging usage among field service technicians and technicians are responsible for introducing field service technology to their customers. Remote visual assistance software is most valuable when both technicians and customers buy into a technology that will not only speed up service but ensure the service is performed correctly.
Negative perceptions can occur from requiring the adoption of new technologies from both technicians and customers. For field service technicians, it's easiest to enforce usage when a technology has the ability to integrate with tools they use on a daily basis—easily becoming a part of their every day process and increasing overall productivity. As for customers, with expectations of speed and accuracy from online deliveries to dinner and beyond, field service technology provides service in a timely manner, allowing them to go about their day while experiencing reduced wait times.
Demonstrate Relationship-Building Capabilities
Video conferencing capabilities were introduced to the general public more than 50 years ago at the 1964 World's Fair. At the time, early adopters saw the benefits of video conferencing, but people remained weary, finding it difficult to build connections virtually and feared receiving calls at inconvenient times. Such fears remained until the pandemic forced employees to connect with their peers in ways they hadn't before. With the sudden adoption and consistent use of video conferencing, employees continue to see the value it provides to their teams as they work from home. Some even find it as effective as in-person meetings. The same can be said for field service technologies.
Becton Dickinson (BD), a medical technology company, recently deployed a remote visual assistance platform. Before implementing remote visual assistance, technicians connected with their customer via telephone. Now, with remote visual assistance, the company's field service technicians are building personal relationships as they come face-to-face with their customers—some for the first time. As technicians uncover the benefits of remote visual assistance, they will become advocates for the technology as a staple in the field service industry.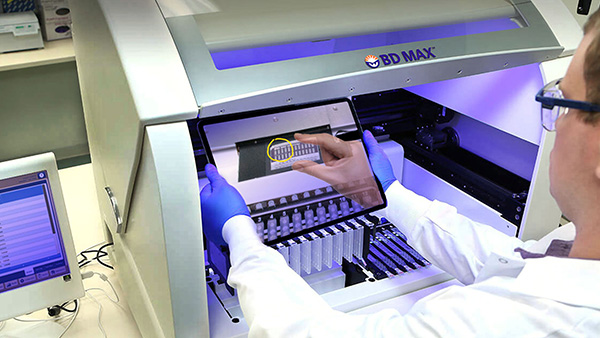 Like many technology-based implementations, it's common to experience pushback from employees and customers. Simply put, field service technology's value is a subset of the value it creates for its users. With support from executive leadership, creating processes that enforce usage and demonstrating its relationship-building capabilities, field technicians and their customers will begin to see the value as technology simplifies their work and experiences. We will soon see an abundance of field service technologies, like remote visual assistance, become normalized.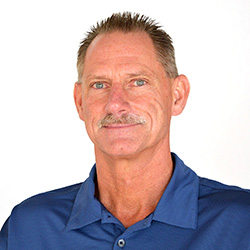 About the Author
Marc Guthrie is the chief operating officer at Help Lightning. He boasts more than 25 years of hands-on leadership in a variety of fields—from health care to retail, financial services to manufacturing and distribution. Marc has extensive experience designing and building enterprise-class software products and solutions.