By Lily Ho
Successful, long-standing companies share the common goal of continuous improvement. Companies continuously seek methods to increase their operational efficiency and improve their bottom line. In the past, many companies would lead operational changes by making decisions "from their gut." This often leads companies down a dangerous and expensive path before mistakes are identified and corrected. Decisions made without proper metrics are difficult to evaluate. A well-developed Management Operating System (MOS) helps companies make changes based upon real data, taking away subjective decision-making, assumptions, and personal emotions—instead, letting the "data do the talking." By implementing a MOS, companies determine the key performance indicators (KPIs) that are strategic to the business, determine actions to improve these KPIs, and create a sustainable operating environment to maintain measurable and meaningful long-standing improvements. One company that has developed such a MOS structure is Myrtle Consulting Group1.
The Myrtle Group MOS model suggests four steps to help ensure a successful implementation:
1. Identify Proper Metrics
The first step is understanding the process steps required to run the day-to-day business operations and identifying the correct KPIs. A KPI is a metric used to measure the performance of a critical activity or process. Ideal KPIs are measurable and aligned to strategic business imperatives. They must be supported by both management and employees accountable for measuring and controlling them. High-level KPIs are broken out into category-level KPIs, which are then further broken out to individual KPIs linked to day-to-day operations. The key is being able to identify the right KPIs that are important to the company and not overwhelm with unfocused or unimportant metrics.
2. Align KPIs Within the Organization
Once KPIs are identified, the next step is to assess where each KPI fits within the organization and assign ownership of the KPIs to business units or individuals. The operating system is designed during this step to incorporate proper metrics and the review frequency thereof. Determining the correct meeting structure for review within the MOS is critical to ensuring the right metrics are aligned from top to bottom of an organization.
3. Develop Relevant Scorecards
Once the MOS is designed, a scorecard needs to be developed for the KPIs, serving as an input to meetings. The scorecards illuminate critical metrics for leaders to determine the health of their business. In this step, KPI accountability is reinforced in terms of who is responsible for populating the metric, as well as who is responsible for reporting out on it. Among many considerations, designing a scorecard involves determining the right reporting interval and proper targets for each KPI, correct data source, ease of use, and length of time it takes to design the report. Most importantly, faulty reports often lead to people losing trust in the reporting and turning away from the practice of relying on "data" to make the right business decisions.
4. Coach & Manage Meetings
The last step in the process manages the metrics within the meetings designed in the MOS to monitor and assess KPI performance. "What gets planned, measured, reported, reviewed, and reinforced, gets done." The reports developed in the last step become the foundation of these meetings, which will drive business decisions based upon real data using relevant KPIs. Coach the behaviors in these meetings by ensuring the reviewed data is accurate, and if there is a variance to the set targets, the root cause is discussed to explain the gap. Meeting participants will learn how to examine each KPI, determine if the result of each KPI was positive or negative, and what is the response to each KPI result. They are coached to develop the proper actions to not only address the root cause but to create countermeasures to eliminate the problem permanently. The newly installed MOS empowers the right people to make the right decisions that will improve overall performance. These meetings will require constant fine-tuning to fit the company's goals, ensuring the KPIs and audience are optimal.
A structured MOS takes the guesswork out of continuous process improvement. However, it is no small task to move from a culture with no formalized meetings and limited visibility into one built on a structured MOS foundation. As many companies find out, it is difficult to drive this transformation internally. A consultancy that drives operational transformation with a focus on MOS elements and engaging the organization to drive this system implementation and culture change is recommended to ensure success.
As experienced consultants in this field, my colleagues and I have worked with many companies to take them from a culture where there was no formalized meetings and limited visibility into performance to an effective MOS that now drives problem-solving based on data and action into the heart of the operating system, ensuring clear alignment at all levels of the organization. The MOS continuously aligns elements to drive improvement and generate effective communication. It not only improves operations but aids all support groups to understand daily and weekly performance, driving the necessary actions to make better decisions. This methodology represents a significant opportunity to improve operations, reduce inefficiencies, and improve the overall company culture and business health.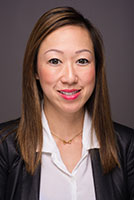 About Lily Ho:
Lily Ho is a transformation manager with Myrtle Consulting Group, responsible for designing, executing, and leading teams through project delivery in change management efforts. With more than 12 years of experience in consulting, Lily has undertaken projects internationally across a variety of industries including CPG, electronics, utilities, chemical, oil and gas, mining, pharmaceutical, and pulp and paper. In recent years, she has led major engagements and focused her passion on developing management systems driving financial improvements, optimizing performance, and bringing about positive culture change.
Sources: 1 – Myrtle Consulting Group developed their MOS methodology for better decisions and increased profitability. For more, go to https://myrtlegroup.com/management-systems/