Volume 23
| Issue 2
| Year 2020
Click here to read the complete illustrated article as originally published or continue below to read the text article.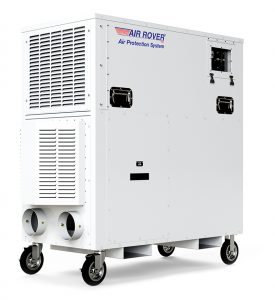 For over 30 years, Air Rover has helped Aerospace, Defense and Commercial customers solve their most difficult environmental control challenges. Now Air Rover is using that experience to create a system that supplies continuous sanitized air in multiple rooms – up to 7,200 sq. ft and provides up to 12 air changes per hour as recommended by the Centers for Disease Control (CDC) to ensure a cleaner, safer air environment.
Sharla McMichael, Director of Air Rover, said, "Early in the US outbreak of the novel coronavirus, we responded to a US Army Corps of Engineers call for specialized portable environmental control systems as part of a proposed project to convert hotels into temporary COVID-19 hospitals."
To address growing concerns about indoor air quality, the engineers at their facility in Tyler, TX paused everything to produce a medical-grade air protection system that creates a negative air environment compatible with any 5-ton or smaller HVAC system, and can be installed indoors or outside.
"We realized we had everything needed – the environmental control expertise and manufacturing facility — to design a new product that would reduce the airborne transmission of this deadly virus," McMichael said.
Air Rover's innovative self-contained APS2000 unit is much more than an air purifier for indoor spaces. It combines the sanitizing power of Ultraviolet-C Spectrum lighting (UVC) by Sterile-AireTM with HEPA and Carbon filtration systems.
The APS2000 is ideal for use in public spaces such as dentist offices, schools, restaurants, hotels, senior living centers, fitness centers, and office buildings. Twin Negative Pressure outlets allow for negative pressure applications (use one for typical room configuration, use both for tents or temporary structures with higher air leakage rates). It can be skid-mounted, or in keeping with Air Rover's propensity for mobility, the APS2000 can be equipped with optional Pneumatic 8" or Hard Rubber 5" casters.
"We want to help America reopen safely and be better prepared to fight this invisible enemy and the others that will follow."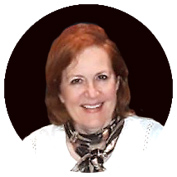 Sharla McMichael is the Director of Air Rover in Tyler, TX.
Contact information:
Air Rover, Inc.
12679 FM 3311
Tyler, TX 75708
Office: (903) 877-343
www.airrover.com
sales@airrover.com