Comfort, control and security continue to drive huge potential for smart home market growth.
By Andrew Glickman – Director of Strategic Development
In the span of a single generation, digital technology has completely transformed our everyday experiences – how we communicate and entertain ourselves, receive healthcare and educational instruction, shop for goods and services, manage our finances and conduct business.
In the span of a single year, COVID-19 taught us that we can do all of these things from within our homes.
While some industry estimates project more than 175 million smart homes in the world, this number seems low, considering all the new smart devices coming to market. What's clear is that the industry is at a dramatic inflection point, with technology poised to drive exponential growth in the coming years.
To better clarify where the greatest opportunities lie and what potential roadblocks remain, Jabil surveyed 215 decision-makers at smart home original equipment manufacturers (OEMs). We've distilled their responses into these five Smart Home Technology Trends for 2021.
Smart Home Technology Market Growth Is Accelerating
Manufacturers are reporting large increases in the type and volume of smart home solutions. When comparing survey data from 2018 to 2020, every type of product has demonstrated growth – by a wide margin. Participants indicated many solutions are notching sales volumes higher by tens of percentage points in 2020 as compared to 2018.

The market growth of smart home technology is accelerating, with security and access control and smart building topping the list.

Despite such robust performance, there is no question that over the last 12 months, COVID-related issues affected sales, as confirmed by nine out of ten smart home leaders surveyed.

Moving ahead, it's clear that COVID has highlighted an urgency within the industry to better address uncertainty. Management teams are adopting new supply chain procedures, increasing the global footprint of their supplier base and better integrating technology for real-time visibility.

The Value in the Smart Appliance Must Be Obvious
In the relatively new category of smart home technology, products seeking long-term traction will need to have application that crosses the gauntlet from novelty to necessity.

Product acceptance and longevity will align less with the Wow! than with the Why? Winning manufacturers will be the ones who clearly articulate the benefit delivered by the technology, whether it's gesture or facial recognition, artificial intelligence (AI) or human-machine interface (HMI) capabilities.

Interoperability – Promise of Industry Standards for Harnessing Device Diversity
In technology industries, it's better to be ahead of the curve than left behind. But the rapid pace of execution in the smart home market has its cost: lack of interoperability.

All smart devices within a home network must be able to interact with each other, their controller and the local wireless connectivity system (e.g., Wi-Fi, Bluetooth). Survey participants are nearly unanimous in believing data communications standards are necessary for the industry to continue its robust growth.

Security and Privacy Remain Concerns
Privacy and interoperability concerns are in a sense joined at the hip. More devices working together, connecting to networks, sharing data means an increased risk for data breach, as well as fears by consumers that their every move is being tracked and monetized. Living a connected life, by definition, isn't isolated, but rather it's transactional. As a result, consumers need to know not only what data is being used, but how.

Pressure is squarely on smart technology OEMs to develop better narratives on the benefits of this shared experience. Fifty percent of decision makers in our survey believe new solutions can be created based on data collected by a connected device, while almost 45% think preventative maintenance can be provided through proactive monitoring.

Survey participants indicate new business models will be enabled via connected home solutions in many ways.

The challenge with smart home technology lies in the catch-22 of risk and reward – the more a smart solution knows about you, the greater the benefits.

Consumers Want Easy, Reliable and Fast!
How many times have you been excited about your first experience with a new product only to have your enthusiasm cratered by dreaded "technical difficulties?" More than 90% of Jabil survey participants report facing issues with connectivity for their smart home solutions. In fact, nearly half report device-to-internet connectivity as the issue that creates the most difficulty for their company.

Bridging the distance between complex yet transformative technology and a seamless intuitive user-experience is the holy grail in consumer technology. Partnerships that help plug gaps in your product development arsenal can be the difference between a smile or frown on the end user's face.
The Future Is Smart
No one knows what the future has in store, but one thing is certain: comfort, control and security are the biggest benefits showcased on the Smart Home marquee. Leveraging the full potential of IoT technology is just beginning. There's never been a more exciting time for consumer-focused manufacturers delivering innovative solutions to the connected home market. Just ask Alexa or Siri…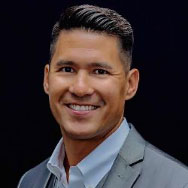 Andrew Glickman (andrew_glickman@jabil.com)
Director of Strategic Development
Andrew Glickman is the director of strategic development for Jabil's Smart Home and Appliances sector. He has been with Jabil, a global manufacturing solutions provider, for more than 10 years and has held many functions and roles, including business development, business units, strategy and engineering. He holds an Executive MBA from Wharton School of Business and Undergraduate and MBA degrees from the University of South Florida.