Payroll providers should empower you to work smarter, not harder.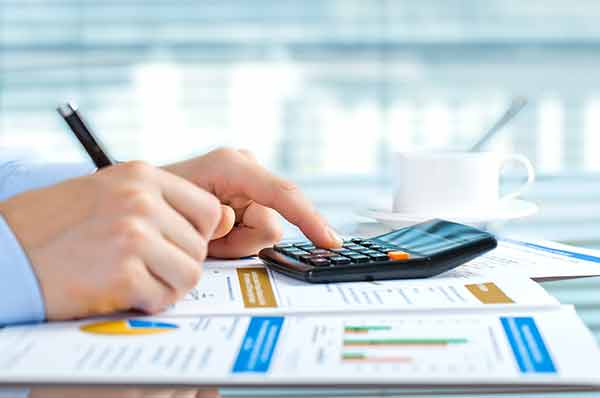 By Jim Scott, Managing Director for Accountancy, IRIS Software Group
Every business needs to process payroll, regardless of industry. In the United States, 125 million adults live paycheck to paycheck. An inaccurate paycheck may be the reason employees start to explore other job opportunities. As the Great Resignation continues, employee retention is increasingly vital, and payroll plays an integral part in this for any business.
Recent research shows that only 30% of organizations plan to review their payroll and HR provider within 12 months. Yet offerings have significantly evolved in recent years, and businesses can only take advantage of the benefits if they evaluate all options.
Here are five steps to take when assessing your provider.
Step 1: evaluate how your business processes payroll
You cannot fix a problem if you don't know it exists. Assessing your current systems and speaking with the payroll professionals in your organization will give you invaluable insight into the current state of processes and procedures.
When assessing your current provider, ask yourself:
Is payroll accurate? Providers should deliver accurate and timely services without recurring mistakes.
Is customer service attentive? Issues are bound to arise from time to time. Attentive customer service ensures any problems are handled promptly, causing minimum disruption to operations.
Does your provider offer all the needed functionalities such as employee self-service and direct deposit? Your provider should be able to flex to meet evolving needs seamlessly.
When answering these questions, take notes. Pinpoint what aspects of payroll are currently working well and what factors can be improved. Understanding the current systems and processes is a critical first step on your journey to find the right provider that can meet your needs.
Step 2: identify your goals
Once you have a thorough understanding of how payroll currently operates within your business, you must identify what you want your system to achieve. Goals may include automation or consolidation of providers. Work with your experts to set goals that will best fit your business's needs and operations.
Approach your goals how you approach a chess game – create a scoreboard. Break your goals down into separate components and rank them on a list from most to least required features. In this step, take considerations such as budget, functionality and service into account.
Step 3: evaluate providers
There is no correct answer for which provider is best for your business. Every company has different needs and goals, and payroll providers have different offerings. A baseline web search is an excellent way to start seeing what's available. While online searches are great to get a feel for the market, make sure to speak to different providers and request customer testimonials for further insight.
Connecting and having conversations with different providers is vital to understanding their offerings. Explain your current pain points and identify what solutions they offer to meet your needs.
Offerings may sound good in theory, but hands-on demonstrations are critical to see how the product works in practice. Demonstrations can help you assess the technical ability needed to use products, the amount of time it takes to complete tasks and how integrations with current systems work.
After engaging, turn back to your scoreboard and score each provider in terms of how well they meet your requirements.
Step 4: choose a solution that is right for you
You've done your due diligence and it's now time to decide. Look to your scorecard which has served as your guiding document to help you make your final decision.
Choose the provider that scores highest and offers all the needed tools to help you achieve your payroll goals.
Step 5: ensure seamless onboarding
Investing in new software cannot help your business if it sits on a shelf after the initial investment. Assess how long implementation and training will take, then choose a timeline to begin the process that best meets your business needs.
Onboarding and implementation may seem like a cumbersome task that may prevent some from beginning their journey to evaluate payroll options. The good news is with today's technology, onboarding is not a painful process.
Unlock your payroll potential
Payroll providers should empower you to work smarter, not harder. Setting payroll goals and evaluating providers to find one that best meets your needs can enable your business to retain talent and continue success.
The payroll landscape is vast with many different offerings. Every business has different needs and priorities. By evaluating numerous offerings, you can achieve your payroll goals. Do not let unrecognized payroll potential put you at a disadvantage.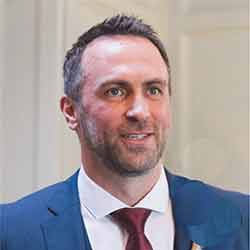 Jim Scott is the Managing Director (MD) for Accountancy and is responsible for driving forward IRIS' evolution, leading the accountancy offering and focusing on meeting the needs of customers.
Prior to joining IRIS, Jim worked at Sage for 20 years in both operational and strategic roles, building partnerships with accountants and the business community to ensure mutually beneficial outcomes.