By Maricha Ellis, Vice President of Marketing and Sales Operations for Stericycle Environmental Solutions
The Atlantic hurricane season officially begins on June 1 and lasts until November 30. Hurricanes in 2018 are expected to be near-normal to above-normal compared to past years in terms of both number and intensity.
The U.S. National Oceanic and Atmospheric Association (NOAA) has forecasted 10-16 named storms this season, including one to four major hurricanes of Category 3 or higher intensity.
Damage from hurricanes in 2017 reached an estimated $207 billion. Considering the magnitude of the destruction caused by natural disasters last year, manufacturing executives, particularly those who do business near the coast, should be knowledgeable of the expectations and how they can be better prepared in 2018.
In addition to destruction and financial devastation, natural disasters can present significant health, safety and environmental risks, often in the form of hazardous waste spills and leaks. To reduce the risks of injury, environmental harm or regulatory penalties, a successful disaster response requires extensive expertise and knowledge of hazardous materials and waste management, including applicable procedures and regulations.
Below are five considerations for manufacturing leaders to keep in mind when handling hazardous waste in the event of flooding, high winds or other extreme weather:
It's important to do everything possible to prevent any kind of release of hazardous materials, whether it's a leak or spill, inside of a facility as well as to the environment surrounding the facility. Prior to a natural disaster, make sure to follow all storage regulations, cover solid waste and powders, keep containers closed and sealed, secure plastics, and keep the waste area cleared out. Ensure the storage area is always clearly identified and never closed off or blocked. If possible, conduct an offsite shipment of as much hazardous waste as possible with your hazardous waste vendor to minimize the amount of material on hand.
Manufacturing facilities typically have an abundance of bulk waste. While larger containers are often secured and do not migrate in the event of a disaster like a hurricane, other smaller containers run the risk of being lifted, carried or turned over, releasing hazardous materials into local waterways. There is also a potential risk of release with an overflow of materials. Make sure the area is clear and items are mitigated from spreading. Once extraneous items are settled down, check the status of the materials on-hand and decide what's been compromised, what needs to be removed, or what should be replaced. Pump out sewage tanks and dispose of incomplete manufactured articles.
Some materials may need to be characterized and profiled prior to proper handling and disposal, which may require sampling and analytical testing. When sorting the materials, it's a best practice to determine which components may be recycled or otherwise repurposed to reduce the total amount of landfill waste resulting from the emergency response cleanup. For both hazardous and nonhazardous waste, destruction and disposal are not the only options. For example, many waste types can be recycled, reused or repurposed in various ways, some of which constitute disposal according to the EPA.
Ensure structural safety. Following a natural disaster, manufacturing leaders must ensure the structural integrity of the facility to prevent catastrophic failure, which can result in injuries, severe damage, death or monetary losses. Individuals must be cleared by the city or government engineers to enter the building. Even after being permitted for entry, proceed with caution. It's not always the waste storage areas that are problematic. Many items will have shifted during the severe weather: shelving may have collapsed; the roof may have blown off; light fixtures may have fallen. During remedial efforts, team members will need to break down, identify and segregate all of the hazardous materials.
Find an emergency response partner that can help reopen the flooded location as soon as possible. Note that without a pre-existing agreement in place, it could take more time for an emergency response partner to service a facility, as they tend to service their customers first.
Because so many roads and access points are typically still blocked, an emergency response partner can be in contact with local law enforcement and emergency response teams to find out when it's safe to travel to the affected facility and begin the hazardous waste cleanup process as soon as possible.
In addition to environmental and safety risks, manufacturers can face major fines for failing to comply with mandated regulations. Penalties can start around $200 for every occurrence of improper management, which can add up to thousands and even millions of dollars.
Any organization, and particularly those that generate industrial waste, must face the simultaneous challenges of managing their waste, maintaining compliance and minimizing environmental impact. It is especially important to address these challenges in the face of increasing regulatory and consumer focus on environmental responsibility.
In addition to the primary goals of ensuring health, safety and sustainability, managing waste on an industrial scale often has two practical objectives: minimizing long-term liability and controlling costs. Industrial waste services, from routine waste pickups to large-scale disaster response, must be handled with the utmost professionalism and attention to detail. In addition to being expensive, any industrial waste regulatory violation or oversight has the potential to seriously impact employees, the public and the environment.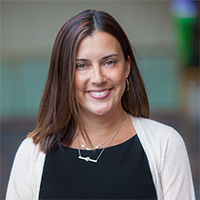 Maricha Ellis is vice president of marketing and sales operations for Stericycle Environmental Solutions, a leader in assisting customers with hazardous waste transportation and disposal, industrial cleanup, household hazardous waste, site restoration, emergency response services and more. The Stericycle team has responded to thousands of environmental emergency calls, providing disaster recovery assistance after hurricanes, tornadoes, floods and other natural disasters. For more information, visit https://www.stericycleenvironmental.com.
Contact:
The Stericycle emergency response team is available 24 hours and can be reached at 877-577-2669 or erteam@stericycle.com.