From leading on sustainability to leaning into networks, here's how to make the most of 2021.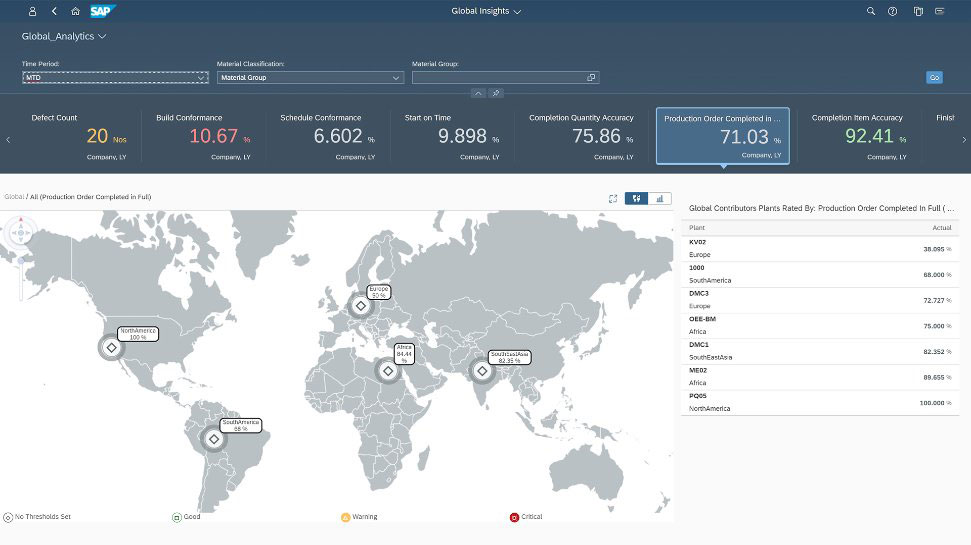 In 2020, few were prepared for how often supply chains would grab headlines as industries scrambled to cope with a global pandemic and, at the end of the year, formulate badly needed vaccines that will lead to a brighter outlook in 2021. So far, this year is looking to be just as eventful. How can we prepare for the coming year and create more reliable supply chains in the process? As a Vice President at SAP focused on Supply Chain Management and IOT solutions, these are questions I am asked again and again. There are five key trends that I see unfolding over the next year, which will benefit the companies that embrace innovative thinking and burden those who lag behind. Here's where I see the most opportunity in the coming year.
Supply chains will become more resilient. We'll see a shift to more resilient digital supply chain models as businesses focus on expanding or transforming capabilities to be more responsive. To become more resilient, companies will need to improve visibility and collaboration through all tiers of their supply chains to find alternate sources for key resources and keeping careful track of inventory at any given time. In response to sudden changes, they will also need to become agile enough to quickly switch to alternate suppliers or redirect shipments in transit.
Supply chain executives will be less tolerant of risk. To reduce costs, companies have globalized supply chains and, as the pandemic has shown, increased risk from disruption. We saw the downside of this strategy during the pandemic, as toilet paper aisles and hand sanitizer displays sat empty while consumer demand skyrocketed. While those items were emblematic of the pandemic shortages, any company that single-sourced key products or materials from China and did not keep a buffer inventory suffered during the past year. That's why in 2021, companies have started to introduce more risk mitigation strategies, including alternate sourcing strategies, inventory optimization, and balancing off-shoring, near-shoring and on-shoring.
Supply chains will lead the way on sustainability. There will be a greater push towards sustainability to help minimize environmental impact and maximize resources. Before the pandemic, consumers were increasingly demanding ethically sourced products, manufactured and delivered through carbon neutral processes from sustainable companies. That thinking largely took a backseat during the pandemic, as manufacturers and consumers alike focused on access to essentials more than any other consideration. However, sustainability will be a growing focus for organizations across industries over the coming years as they seek to meet internal goals, satisfy consumer demand, and comply with regulations. According to a recent Oxford Economics survey, most leaders are already addressing sustainability issues in at least some of their products across manufacturing, engineering, and delivery, with over two-thirds (69%) saying they have widely implemented sustainable practices.
Business networks will come to the forefront. As companies have looked to improve customer service and satisfaction, they have increasingly looked to their ecosystem of partners (e.g., contract manufacturers, logistics service providers, third-party maintenance teams and contingent workers) to provide key services or solutions. As we strive to meet growing customer demands and expectation, we see that no company can do it alone and will instead rely on a network of global partners. To meet the demands of this extraordinary last year, companies have focused on their core competencies and increasingly looked to partners to provide complimentary services and capabilities. Examples would be an increase in contract manufacturers, service providers to supplement a workforce, or logistics partners that can help to move goods around. Companies are leveraging their network of partners to meet mounting pressures for new business models and growing customer demands for innovative and sustainable products delivered when, where, and how customers want them.
Technology will continue to drive digitization. As companies attempt to ramp up production volume while complying with social distancing guidelines, we will see more robotics and automation augmenting the workforce. We will also see tools fast-tracked that will make employees more productive and informed, from AI-enabled heavy machinery to smarter personnel scheduling. As innovative new tools are created to meet the needs of modern industry, companies will increasingly move to the cloud, allowing for more efficient networks and increased resiliency.
While I can't predict exactly what this year will bring, I can tell you that unexpected disruptions will continue to occur. The cause of disruption will vary, from geopolitical or trade conflicts to natural disasters to limited resource availability. And what will be needed to handle these disruptions are flexible businesses processes that not only minimize and mitigate risk, but also sense, identify and leverage opportunities. Enterprises that develop business continuity strategies, diversify sources of valuable commodities, and don't rely exclusively on one geographic area for production will be rewarded for their forward-thinking approach.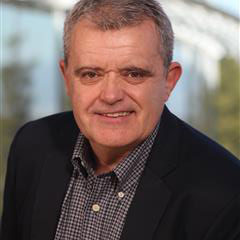 Richard Howells, vice president of digital supply chains at SAP
Richard has over 25 years of experience in the IT and technology space. He drives market direction and strategy for extended supply chain solutions at SAP.