Volume 23
| Issue 3
| Year 2020
Click here to read the complete illustrated article as originally published or continue below to read the text article.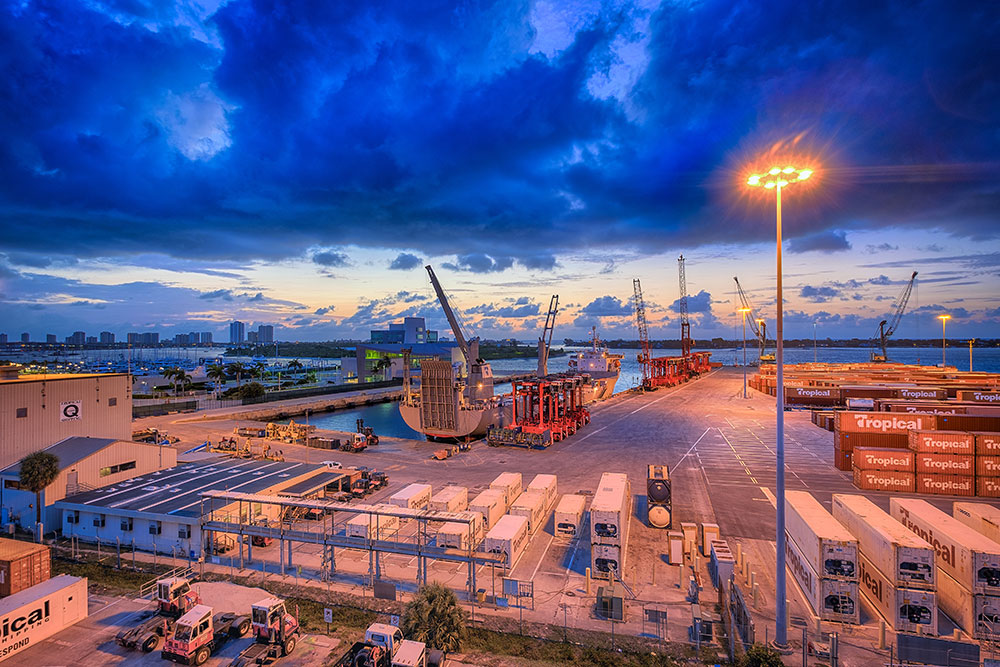 Over the past three decades, Florida's seaports have invested billions of dollars to expand capacity and connectivity, both critical components in the efficient movement of people and cargo on and off the port. Our seaports work to enhance the state's economy and the quality of life in Florida by fostering the growth of domestic and inter national waterborne commerce.
Florida's ports support nearly 900,000 jobs across the state, generating local and state tax revenues in excess of $4.3 billion and nearly $117.6 billion in total economic activity. That's 13 percent of Florida's GDP.
The COVID-19 pandemic impacts on our state and our ports have only highlighted the continued importance of strategic investment. Investing in port infrastructure keeps our state and local economies healthy and moves commerce safely and efficiently 24 hours a day, 7 days a week.
PORT GOALS
The goals of Florida's port system include:
Develop world-class cargo and cruise facilities to enhance Florida's global competitiveness.
Build system-wide, seamless intermodal facilities to move port goods and passengers efficiently and cost-effectively.
Capitalize on increased north-south trade and the Panama Canal expansion to capture more direct all-water service and feeder calls.
Strengthen and diversify strategic seaport funding to ensure vital and timely improvements.
Advocate continued statewide economic development that includes investment in major economic engines – Florida seaports.
Support security measures that balance compliance with an efficient flow of seaport commerce.
To ensure we can meet these goals, even with the uncertainty ahead, our ports have capital improvement plans that total more than $3 billion over the next five years, providing jobs and huge economic impacts in local communities.
BUSINESS OF PORTS
Florida ports act as an economic multiplier, contributing billions to the state's economy and creating jobs and a higher standard of living for residents. Strategic investment in port and associated infrastructure is necessary for Florida's seaports to remain competitive and continue generating prosperity in the Sunshine State.
Ports are facilitators. They provide the infrastructure necessary to accept and move trade as well as passenger vessels. As such, port infrastructure must meet the demands of private industry. Growing vessel size, for example, introduces a number of infrastructure stressors. Are the channel and harbor deep enough to accommodate a larger ship? Upon arrival, is the berth sufficient? Are the cargo staging areas large enough? Will the landside passenger needs be met? Are the intermodal connections sufficient? Port officials monitor the pulse of both the shipping industry and the port community to maintain competitiveness and cohesion.
CARGO
Our state's ports have continued growing their cargo portfolios, consistently increasing movements across the three most important metrics: tonnage, value and TEUs. Expansion of the Panama Canal, completed in 2016, presented an opportunity for Florida ports to serve larger vessels.
To accommodate larger ships, several of the state's seaports invested in waterside improvements, such as harbor deepening projects, and land side improvements, such as equipment purchases and improved intermodal connections.
While the Panama Canal previously accommodated 4,500 twenty-foot equivalent unit (TEU) container ships, the expansion now allows 12,500 TEU container ships to pass through its locks. Not only did this shift the landscape for ports positioned to accommodate new Panamax ships, but it also resulted in a cascading effect across the board as fleets began retiring smaller ships. Cruise ship size continued growing, too. Between 1990 and 2000, passenger ships grew from 77,000 tons to 150,000 tons.
CRUISING
The passenger cruise industry had enjoyed unprecedented growth in recent years, but the COVID-19 pandemic devastated the industry this year. Cruising has been integral to Florida's economic competitiveness:
18.3 million passenger movements generated through Florida ports in 2019.
The industry's direct expenditures generate 154,646 jobs and $7.69 billion in income across the state.
Florida cruise ports accounted for 60 percent of total U.S. port embarkations.
The state's embarkations have increased 30 percent since 2010.
Homeporting 92 passenger ships, cruise ports deliver vital state tourism revenue.
Collectively, tourism-related businesses generated approximately $3.8 billion as a result of the cruise industry's activity in state.
Florida has capitalized on its close proximity to tropical destinations by making strategic investments in fixed cruise infrastructure. The global cruise industry continues to thrive in Florida, home of the world's top three cruise ports: PortMiami, Port Canaveral and Port Everglades.
The scope of economic activity generated at these ports represents significant value for the tourism industry in Florida. Tourism-related businesses such as hotels, airlines, travel agencies, restaurants, and ground transportation services received about $3.8 billion, or 45 percent of the cruise industry's direct expenditures in the state.
To highlight the true role Florida plays in the cruise line industry, it is important to note that five major cruise lines are all headquartered in our state: Carnival Corporations & plc., Royal Caribbean Cruises, Ltd., Norwegian Cruise Line Holdings, MSC Cruises (USA) Inc., and Disney Cruise Lines.
CAPITAL INFRASTRUCTURE INVESTMENTS
Florida is the only contiguous state bordered by water on three sides, and as such, its seaports are woven tightly into the state's infrastructure fabric. Annually, each seaport produces a five-year Capital Improvement Plan (CIP) that includes infrastructure improvements to meet the needs of tomorrow.
CIPs lay out a wide range of projects, including: channel and harbor deepening, land acquisition, intermodal connections, and terminal development and improvements. Combined, Florida's 14 seaports identified $3.1 billion of investments through their CIPs for the next five years. Demonstrating a commitment to growth in trade, Florida seaports plan to invest 25 percent – or $775 million – of the collective CIP into their cargo terminals. The next highest collective CIP line item is repair costs, followed by channel and harbor deepening and then cruise terminal investments.
TECHNOLOGICAL ADVANCES
Florida's three most active cruise ports maintain competitiveness by tailoring facility upgrades to keep pace with innovation. PortMiami is preparing to dock the next line of cruise ships at its modern facilities, recently unveiling options for new cruise berths, terminals, and parking facilities.
With the goal of expanding its cruise market, in 2019 Port Everglades completed construction on one of the industry's most advanced cruise terminals. The new terminal, constructed using green building practices, features the latest check-in technology for enhanced passenger processing and redesigned roadways for improved ground accessibility.
Port Canaveral will soon call itself the homeport of Carnival Cruise Line's Mardi Gras, their largest and newest class of ship and the first Liquified Natural Gas (LNG) powered cruise ship in North America.
ALTERNATIVE FUELS
In addition to these technological advances, a recent study showed Florida's seaports are investing in innovations to be more efficient and effective, including the implementation of environmentally friendly, less costly, domestically-produced natural gas as an alternative fuel.
The rapid expansion of the natural gas industry and the alternative fuel market provides this opportunity for Florida seaports to expand the use of natural gas, creating economic and environmental benefits for the state. Our ports are in a unique position to capitalize on this economic strength and are on the leading edge nationally of LNG for cargo and cruise vessels.
Florida seaports have continued the development and deployment of alternative fuels for cargo and cruise vessels. For example, Jacksonville has the largest LNG bunkering operation at a U.S. port, which includes JAX LNG and Eagle LNG.
Other ports around the state – including PortMiami, Port Tampa Bay and Port Canaveral –are also positioned to receive LNG delivered by truck or rail, which can then be loaded onto container ships or oceangoing carriers for export.
Although we don't know what the rest of 2020 and the beginning of 2021 look like here in Florida, or around the globe, we must ensure our state has the infrastructure and business climate to continue to lead the way in seaport commerce today, and in the future.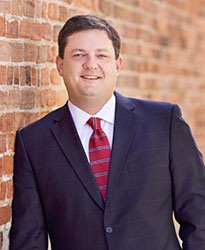 About the Author:
Doug Wheeler serves as the President and CEO of the Florida Ports Council (FPC), a nonprofit corporation that serves as the professional association for Florida's 14 public deepwater seaports and their management. The FPC provides leadership, advocacy and information on seaport-related issues before the Legislative and Executive Branches of State and Federal Government.
Wheeler has more than 20 years of governmental affairs and association leadership at both the state and federal levels where he previously held positions with the Associated Builders and Contractors, and more recently, the Florida Chamber of Commerce where he served as Vice President of Grassroots Advocacy and Political Action Development. Under Wheeler's leadership and management of Florida's largest federation of businesses, associations, and local chambers of commerce – encompassing more than 139,000 grassroots members – the Chamber worked aggressively and effectively to represent the interests of business in Florida.
Wheeler was also previously with Associated Builders and Contractors (ABC) for nearly six years serving as the Southeast Political Manager covering seven southeastern states. He worked closely with ABC chapters and members on all areas of political affairs at the federal level including candidate outreach, PAC fundraising, lobbying and grassroots efforts.
Before joining ABC he was with the Governmental Affairs firm of Watson, Daley and Gosnell, located in Tallahassee. He has also worked for the Florida House of Representatives during five Legislative Sessions and the Republican Party of Florida during the 1994 elections.
Wheeler graduated from The Florida State University with a degree in Political Science, with an emphasis in Political Communications. He currently lives in Tallahassee, Florida with his wife Ami and their two children.