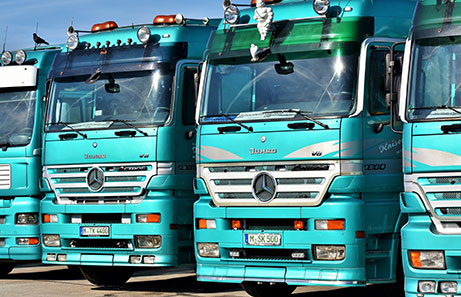 July 6, 2019
Managing a fleet of company trucks can become somewhat overwhelming, especially when you don't have consistent systems in place to deal with daily challenges. Fortunately, there are plenty of solutions and techniques available to help businesses keep better track of their trucks and ensure the safe and cost-effective continuity of their entire fleet. In particular, there have been many advancements in the way that heavy-duty trucks are managed in recent years. To help you stay on top of your game, here are some essential trucking fleet management tips that every company involved in transportation should know:
1. Use Telematics Vehicle Tracking
Tracking the location of each of the vehicles in your fleet is by far one of the most important aspects of fleet management. However, instead of using a standard GPS within each truck and then manually managing the fleet in an inefficient system, consider the benefits of using a comprehensive telematics vehicle tracking service provider like EnVue to provide the tools you need to gather location data from your trucks simultaneously. This information can help you devise optimal routes and ensure that drivers are performing well.
2. Focus on Route Optimization
Standard GPS software can provide recommendations for the most optimal route based on distance, road type, weather, traffic conditions, and other key travel features. However, truck fleets may need to take additional factors into consideration, such as avoiding roads with bridges or weight limits, complying with HAZMAT restrictions, or exclusively using designated trade routes. By continually optimizing the route for every trip, you can effectively minimize unnecessary expenditure and prevent unwanted mishaps. It's particularly important for fleet managers to focus on optimizing the last mile of each trip, as statistically that's when there's the greatest risk for errors and inefficiencies.
3. Mapping Private Roads, Shipping Yards, and Shopping Centers
A good telematics tracking system will provide map data that goes beyond what is available from a typical consumer-grade GPS device. While a typical GPS will guide you to the street address, commercial truck drivers may need more information regarding details like recommended entry/exit points, gate codes, and potential hazards to watch out for. Equipping your drivers with data that will help them drive more efficiently is one of the best ways to avoid problems and maximize company-wide efficiency.
4. Monitor Truck Performance
Another key aspect of fleet management is ensuring that your trucks are in good condition mechanically. As such, it's imperative to implement a system for inspecting your trucks on a routine basis in order to discover any problems before they become serious enough to cause delays and repair costs. Staying on top of issues as they arise will provide ample time to order required parts and schedule maintenance work. Plus, truck performance data can be used in retrospect to determine which vehicle models and types are the most reliable, which can help with future fleet-related purchasing decisions.
5. Practice Predictive Maintenance
Waiting until a truck needs repairs or is in desperate need of maintenance is never a good idea because it could cause you to deal with downtime. To make sure all of your trucks are road-ready at all times, it's best to stick to a proactive maintenance schedule that fixes potential problems before they create significant issues. In the world of fleet management, the saying "don't fix it if it isn't broken" does not apply. There's no sense in waiting until a truck has become inoperable to initiate repairs, as you could wind up dealing with that in the middle of a route.
6. Use Trailer Tracking to Protect Assets
In addition to tracking a fleet of trucks, many companies also choose to monitor the location and security of their trailers. Advanced telematics systems like the one from Envue make it easy to set up notification rules that will alert you whenever your trailers are leaving the shipping yard or being loaded and unloaded. This will ensure that your trucks are picking up the proper trailers and aren't engaging in any unauthorized activity with company property.
7. Use Geofences to Confirm Pickups and Deliveries
A geofence is an invisible perimeter that can be set up within fleet tracking software to encompass a specified area. When drivers enter or leave a geofenced area, a notification is issued to let the fleet manager know about their arrival or departure. This feature can be used to reduce the need for paperwork and manual checking because fleet managers can quickly see which trucks have picked up and dropped off simply by paying attention to geofence alerts.
Better Fleet Management Means More Profit and Less Risk
Ultimately, taking the steps above isn't just about avoiding problems and making life easier on your drivers – it's about optimizing the use of your transportation budget to improve the company's overall bottom line. Likewise, implementing more effective fleet management will also help you reduce the risk of dealing with inoperable trucks, accidents, unnecessary repairs, and logistical errors.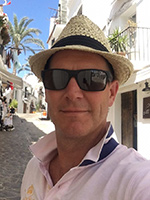 Dan Cormac knows how to make his money go further. A freelance financial journalist, Dan is passionate about personal finance. Whether you hope to escape the chains of debt, to save for a house, or to retire within a decade, Dan explores the most effective ways you can achieve your financial goals.