As commercial and military aviation booms, the aerospace coatings industry faces tightening regulation amid growing demand.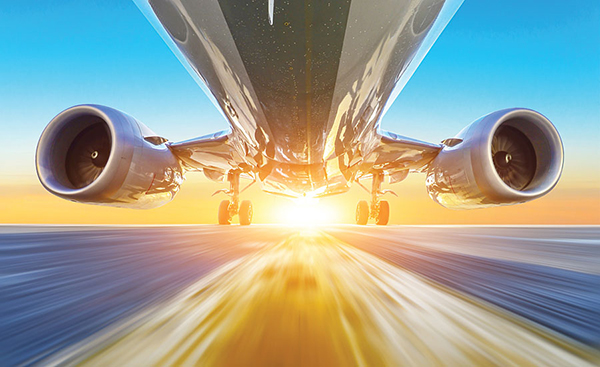 More people are flying, cargo traffic is on the upswing, the global fleet of aircraft is growing– and demand for aerospace coatings is booming. According to a report from Markets and Markets, the aerospace coatings market, which was at $1.4 billion in 2017, is expected to grow to $2 billion by 2022.
Where is all this demand coming from? A sharp increase in low-cost carriers (and a growing number of fliers from emerging economies) is driving an uptick in passenger air travel, which is driving demand for larger airplanes—which, of course, require even more coating than their smaller counterparts.
Meanwhile, military applications are holding steady; although the U.S. is reducing its defense budget as it winds down conflicts in the Middle East, other countries such as China, India, Brazil and Russia are increasing spending as they modernize and reinforce their military aircraft.
At the same time, technological advances are driving innovation in aircraft construction and coatings.
One of the biggest trends in aircraft construction right now is lightweighting. Lighter aircraft use less fuel, and produce fewer emissions. To that end, manufacturers have started building with super light aluminum alloys (aluminum lithium, for example), carbon fiber, magnesium, and titanium. These new materials need new families of coatings that can meet pre-existing standards of fire resistance and heat resistance. As planes become more advanced, coatings have to keep pace.
But coatings can also play a direct role in reducing fuel consumption and emissions. The right aerospace coatings not only protect aircraft from damage from debris and UV light, they can also significantly decrease drag. Less drag gets you the same result as a lighter aircraft; less fuel consumption and a lower carbon footprint.
Considering that it costs the average airline $100 a minute to operate an airliner, even a 1% improvement in coating-related flight efficiency could translate to millions of dollars in savings a year, aside from the environmental benefits. So it's understandable that aviation customers are always looking for even small performance improvements—even as regulatory changes force the aerospace coatings industry to undergo a rapid evolution.
Out with the Old, In with the New
Aerospace coating systems have traditionally consisted of an epoxy primer and a polyurethane topcoat, most often in a high-solids formulation. The epoxy primer is a top-grade primer, offering great adhesion and chemical resistance, while the polyurethane topcoat offers superb corrosion resistance, flexibility, and UV resistance.
But while polyurethane topcoats are only becoming more popular—they're projected to be the fastest growing segment of the aerospace coatings market—epoxy primers face a more complicated future. For decades, most of these primers contained hexavalent chromium chemistries, since chromates provide great corrosion protection to aluminum aircraft parts. But after evidence began piling up suggesting that hexavalent chromium was a serious health hazard, governments began to severely restrict its use.
Now there's a push towards a more environmentally friendly chemistry—or even towards chrome-free primers. It's a big change, but also a big opportunity. The U.S. military used a non-chromated primer on the $1.5 trillion F-35 fighter plane, and is even rumored to be developing a primerless topcoat. This "monocoat" doesn't need any primer at all, and offers reduced labor for application, a lower film weight, and reduced VOC emissions. If they perfect this technology—and are generous enough to share it—it could be a boon to the aerospace coating industry.
Meanwhile, scientists look for chromate's replacement. Trivalent chromium looked promising for a while, but was ultimately a disappointment. Rare earth-based coatings showed potential, but the rare-earth materials market is controlled by China, which enforces strict export restrictions. Metal-rich primers proved to be unstable, and phosphate coatings were ineffective. Graphene-based nanocomposite coatings were highly effective—but extremely expensive. Of all the alternatives, lithium-containing coatings seem to be the favorite, since it has corrosion resistance and self-healing capabilities that are very similar to hexavalent chromium. The main hurdle now is that lithium coating technologies aren't industrialized; give it a few years, though, and they could be the new industry standard.
Formulation Isn't the Only Area for Innovation
When airlines have to take an aircraft out of commission to refresh their coatings, they lose money for every hour that plane isn't in the air. One of the easiest ways to reduce this downtime is to make coatings faster and easier to apply.
Conventional two-component polyurethane coatings typically need 72 hours to fully cure, but that timeline is getting shorter. Some new coatings use UV light to accelerate the curing process and can shave a day or more off that wait time. And in the military, where a short "dry to fly" time is vital, they're even trying radiation-cured topcoats.
When you look at all these innovations together, you can almost see the future of the aerospace coatings industry: it's safe, it's fast, and it's adaptable. If the industry continues to evolve in the right direction, its present boom might just be the new normal.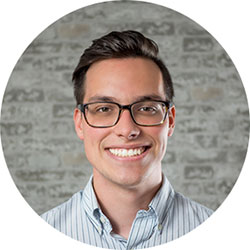 Tommy O'Shaughnessy is the owner of CDN Paint and IPP Magazine, two online platforms that connect owners, facility managers, engineers (and everyone else) with top-rated coatings professionals.