Hydrogen is powering today's transportation to meet tomorrow's sustainability goals.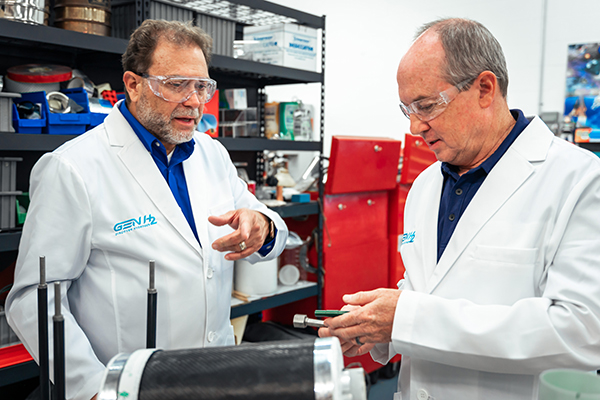 By Cody Bateman, CEO of GenH2
On August 9, 2021, the Intergovernmental Panel on Climate Change, a scientific body convened by the United Nations, released a major new report that was a Code Red rallying cry for the world to start reversing the devastating impacts of climate change.
Hydrogen will play a major role in reducing global emissions in transportation. In fact, many believe that we've already entered The Hydrogen Age. According to a recent report by Eni Energy, the use of hydrogen powered transportation is well underway.
However, the growing global demand for liquid hydrogen has already far surpassed supply. While this initially has the appearance of a typical logistical problem, it is growing at a pace that may significantly hinder the advances to date of the global energy transition to cleaner alternatives. Daimler, Hyzon Motors, Nikola Motor Company, as well as Toyota, GM, Hyundai and Volvo, are all racing to get their hydrogen trucks on the road by next year, or sooner, but hydrogen shortages will hinder their adoption.
Currently in the US there are 150,000 gasoline stations and 500 electric vehicle power stations. Yet, there are only about 70 hydrogen filling stations. The time is now to develop a hydrogen infrastructure to meet the Hydrogen Age – because the Hydrogen Age is already here.
Hydrogen on the Road
For road transport, the two most promising alternatives to petrol and diesel are electricity and hydrogen. While battery-electric vehicles dominate media attention, companies such as Van Hool, Hyundai, Siemens and Toyota are working on the production of hydrogen-powered buses, trucks, trains and cars. The International Energy Agency, the European Commission, governments, and cities have long believed that hydrogen is essential to achieving zero emissions in public transport and reducing air pollution.
For example, Paris, Mexico City and Amsterdam plan to replace their current buses and lorries with hydrogen or battery-powered models as early as 2025. Similarly, DHL, Budweiser and the French postal system (La Poste) are adopting hydrogen-powered road transport solutions. However, current hydrogen production is almost entirely powered by fossil fuels, with only 4% of energy coming from renewable sources. Decarbonization of the global transport sector requires a substantial increase in hydrogen production and the infrastructure to support it.
Hydrogen on the Tracks
The rail transport sector is also heading for a major breakthrough in decarbonization. Countries seeking ways to transport people while reducing the emissions of climate-changing gasses are looking at trains powered by hydrogen fuel cells. Hydrogen is clean and quiet and allows trains to run on the existing rail infrastructure.
One of the first trains of this kind is Alstom's Coradia iLint, now being tested in many countries. The trains are equipped with fuel cells to convert hydrogen and oxygen from air into electricity and have a range of approximately 1,000 km, according to the company. Further, the battery on the train can recover energy during braking, which can then be used to boost the train when accelerating. Alstom's commitment to hydrogen-powered trains is not an isolated case. The U.K. has been testing the Hydroflex since 2019 as part of its plan to eliminate diesel trains by 2040. Similarly, Scotland's University of St. Andrews took steps in September 2020 to begin a project converting a three-car train to hydrogen as part of its Zero Emission Train Project aimed to decarbonize passenger rail transport by 2035.
Hydrogen on the Sea
In 2019, Carnival Corporation-owned German cruise line AIDA Cruises announced its partnership with leaders from the maritime and engineering sectors to pilot the world's first fuel cell system designed to power large passenger vessels and plans to test this technology as early as this year. Meanwhile, Fincantieri recently announced that it is joining with one of its customers, the cruise division of MSC Group, and European gas and energy infrastructure company Snam to explore the potential for the world's first hydrogen-powered cruise ship. During the next 12 months, the three companies will study key factors related to the development of ocean-going hydrogen-powered cruise ships. The aim is to bring attention to the benefits of using hydrogen fuel in shipping to achieve decarbonization, and to attract public and private investments to make this possible at scale.
Hydrogen to Drive Zero-Emissions Transportation
There is a longstanding petroleum infrastructure in place with stations, pipelines, etc., what is needed now is the same network of production and storage solutions to support the next generation of mobility products encompassing auto, train and sea. The good news is that technology exists for the mass production of hydrogen infrastructure solutions necessary for the transition to a clean energy economy. Establishing efficient manufacturing capabilities and repeatable processes to mass produce standard products for hydrogen production, liquefaction, storage, and transfer is essential to facilitate a global shift to carbon free energy.
This new technology will allow safe onsite production and storage of pure liquid hydrogen, making the products accessible for everyday use. Deploying an end-to-end filling station solution to make pure hydrogen on site with zero CO2 emissions, will make zero emissions transportation a reality.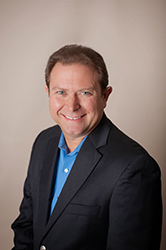 About the Author:
Cody Bateman is CEO and founder of GenH2, an industry leader in liquid hydrogen infrastructure solutions. Headquartered in Titusville, Florida, they are focused on the mass production of hydrogen infrastructure solutions necessary for the transition to a clean energy economy. Widely recognized as a visionary and expert in this industry, Cody leads the GenH2 team of former NASA experts who possess decades of experience researching, engineering and producing hydrogen solutions. GenH2 technology allows safe onsite production and storage of pure liquid hydrogen with zero CO2 emissions. The company is working with global leaders to build a worldwide hydrogen infrastructure including numerous self-sustaining filling stations. Learn more about GenH2 at www.DiscoverHydrogen.com.