By Bruce Rogers, Chief Insights Officer at Forbes
It's not surprising that language barriers can affect businesses and their bottom line – if your employees can't communicate with each other or key external contacts such as vendors, customers or consultants, it can damage earning potential. What many companies still have not realized is just how much language proficiency can influence multiple sectors within a business and ultimately boost sales.
At Forbes Insights, we recently partnered with language education leader, Rosetta Stone, to survey executives around the world to find out how leading companies are training their employees to speak a new language and the effects this training has at an organizational and individual level. The results spoke volumes to not only the clear business need for language education in the workplace, but also to the personal benefit and appeal it can have to employees.
During my time as the Chief Insights Officer at Forbes, I have seen countless data and research studies across many industries, including manufacturing, human resources and customer service. What surprised me the most from this specific study is how language learning is such an under-leveraged opportunity, especially given the clear business need for it.
Through this study, we found that 92 percent of executives indicated that the entire company realizes the benefits of language training. However, companies need to understand the necessity of incorporating language learning into their corporate culture and the positive effects it has on their employees.
Nearly 60 percent of managers cited improved customer feedback as the area most impacted by employees participating in language learning. Additionally, improved employee performance and confidence ranked high at 46 percent and 51 percent, respectively.
Companies that are the most successful in fostering language learning are the ones that align this skill with their organizational goals. In fact, businesses that build language training into employee development plans and track KPIs are twice as likely to successfully link language learning goals to the organization's strategic priorities. Ways to achieve this are by providing multiple language solutions, including tutoring, microlearning and online tech platforms that allow individualized learning at an employee's own pace.
The proliferation and effectiveness of online learning is prompting organizations to rethink traditional learning approaches and adopt technology-based models for training and development in a number of areas. Rosetta Stone specifically has incorporated this thinking into their Catalyst program for business learners where employees can be tested to determine their language level, and then be placed into the appropriate learner path to meet their specific needs.
In the growing global market that we live in, businesses recognize the need for a multilingual staff, yet there is a lot work to be done to make this happen on a large scale. Our data shows that two-thirds of businesses reported less than 50 percent of their employees have professional proficiency in more than one language, and 36 percent of businesses have less than one in 10 multilingual employees.
However, the data also shows progress is being made and that businesses are investing and making language training options part of their strategic goals: 64 percent of the companies surveyed felt reasonably confident that they are able to align language learning programs to the company's strategic direction and provide meaningful learning opportunities for their employees.
In order to thrive in today's business culture, companies need to make sure employees are equipped with the resources and skills they need to succeed. The global marketplace is continuing to grow and it's imperative that businesses take action and take advantage of the benefits that a multilingual workforce brings.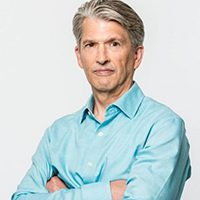 About the Author
As the Chief Insights Officer for Forbes Media, Bruce is responsible for managing Forbes Insights, the company's thought leadership research division, as well as the Forbes CMO Practice. He is the co-author of several books and writes a Forbes column on thought leaders changing the business landscape.