Strategic planning for facilities and operations is an essential component to short and long-term efficiency models across all industries.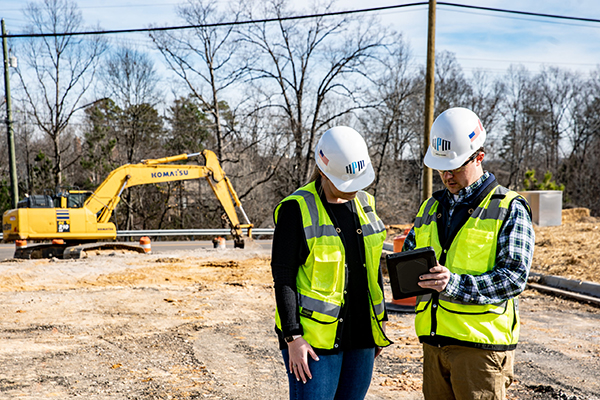 By Tracy Richter, Vice President of Planning Services at HPM
Despite e-commerce demand driving unprecedented growth in the industrial sector, many factories, warehouses and distribution centers are facing a big problem: They can't find enough people to do the work. In the manufacturing industry alone, as many as 2.1 million jobs will be unfilled through 2030, according to a study from Deloitte.
Where a facility is located will play an outsized role in its ability to attract and retain qualified workers, and it's not as simple as finding a location that fits your budget. According to CBRE, a one-million-square-foot fulfillment facility can require up to 4,000 workers. And as e-commerce sales continue to grow and companies require more and more space for their inventory and operations, industrial real estate is expected to increase by 850 million square feet in the U.S. from 2019 to 2023. As companies are making decisions on where to locate these expanded facilities, smart planning practices are more critical than ever to ensure businesses are targeting markets with ideal labor metrics. The wrong location can equate to a smaller pool of qualified workers, further amplifying the negative impacts of the ongoing labor shortage.
But location is just one leg in the four-legged stool of smart facilities planning. Effective planning for facilities must give equal consideration to each of these components.
1. Demographics
Demographic studies can answer tough questions about where you should expand your footprint and are hugely effective in enabling businesses to better serve stakeholders and maximize potential. Studying a local population can also identify what services you should prioritize. By looking at your market's labor pool and understanding what the demographics mean for your operational goals, you can create efficiencies and make research-driven decisions about where to grow.
Consider your employee base, including wage levels and education levels. You should also study the competition base, and proximity to customers and transportation routes in the area.
For example, let's say you are a corporate executive of a manufacturing company that intends to build a new factory. What is the best location for this new facility to thrive? Look for a place to build your new manufacturing facility with a historically strong workforce. This market should be able to provide educational, socio-economic, cultural and historical familiarity with your product. Conducting a demographics study in each of the geographic areas you are considering will point you in the right direction.
2. Condition
If you're evaluating an existing space for a potential expansion or reevaluating your current portfolio, consider the adequacy of that space for the work you're trying to do. Look beyond your current needs and consider where you see your business in 5-10 years. Do the physical systems, such as HVAC and electrical, provide what you need to continue advancing toward your goals and keep your employees satisfied? Is the condition of the space appropriate for what you're trying to manufacture and distribute?
3. Operational Framework
This leg of the strategic planning stool refers to your business model. In the manufacturing and distribution sector, technology changes the way facilities operate very rapidly. This innovation demands constant reevaluation of operations and facility improvements. Consider future processes and how you will need to adapt your facility to those processes, such as automation, and allow form to follow function.
4. Cost and Funding
Lastly, consider the potential costs or savings associated with expanding or consolidating your presence. If you're expanding, weigh the pros and cons of attaining property or occupying a new facility versus renovating an existing space. Think about the cost of labor associated with your facility operations, and how the wages change from market to market.
Pay attention to local and state tax incentives that may focus on job creation, business investment, specific industries or specific locations. These incentives are designed to spur economic development and make certain cities and states more competitive in the race to attract businesses in high-growth industries, and can offset some of the costs associated with expansion. Do your homework and reach out to local economic development groups that appear friendly to your industry to build relationships early.
Breaking down these four "legs" of information is critical to making an informed decision of when and how to look at facilities from a macro level and maximize the available labor pool. While there might be just one of these items that demands your attention currently, decisions based on one sole component alone may have rippling effects on all the others. A skilled planner must have a full understanding of the combined elements of decision-making data and how these data points relate, influence each other and combine with the strategic goals to properly weigh these effects in advance.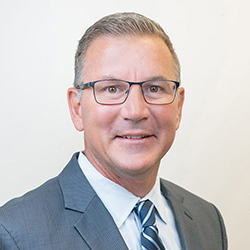 As Vice President of Planning Services at HPM, Tracy Richter leads a team of specialists focused on providing a comprehensive approach to capital and operational building programs. His planning expertise spans 25 years and numerous industries, including K-12 education, aerospace, manufacturing and distribution, food and beverage and more.