Volume 3
| Issue 1
| Year 2007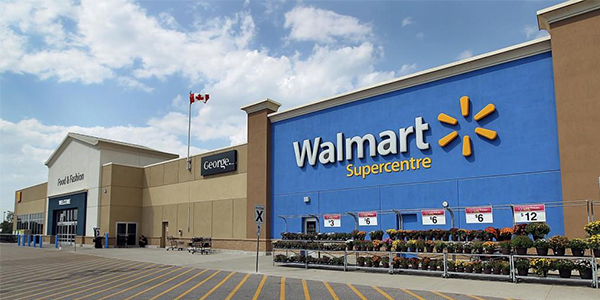 Wal-Mart has served as the retail shelf of the nation, ensuring that thousands of products are seen by its billions of shoppers on a daily basis. This year the company has decided to extend this recognition to the farmers, giving them another outlet through which to sell their produce.
The company's Salute to America's Farmers is a 13-month campaign which, upon completion, will spotlight local growers, farmers and homegrown agricultural products from all 50 states. "Supporting U.S. agriculture helps support the overall stability of the industry and our commitment to support locally grown products positively impacts the local economy as well," said Karen Burk, Wal-Mart corporate communications.
Recently the company showcased North Dakota-based Tri-Campbell Farms, a family-owned company that has been a Wal-Mart partner for the past six years. At the ages of 17 and 18, brothers Bill and Tom Campbell started the company from scratch with roughly 100 acres of land in 1978. Shortly after, they were joined by their brother Greg Campbell. Today the farm has grown to over 6,000 acres. Tri-Campbell farms supplies Wal-Mart with Yukon Gold, red and white potatoes. In addition, it is the only farm that supplies the low carbohydrate, low calorie Sunlite potato.
"Wal-Mart recognizes the value of locally grown produce and providing it to their customers," notes Tom Campbell. "We're thrilled that through our relationship with them, we've been able to bring North Dakota-grown potatoes to WalMart consumers."He adds: "I think it has opened up our marketing scope and increased our sales to retail markets. Any time you can sell local is always a benefit to both retailer and supplier for both logistic reasons and freshness."
Other farms recognized through the program include: Frey Farms of Illinois; Orchard Dale Fruit Farms & Berry Patch, New York; Wada Farms, Idaho; Riveridge Produce, Michigan; Mountainland Apples, Utah; Ricker Hill Farm, Maine; Critcher Bros. of North Carolina; Mississippi Valley Fruit Co., Minnesota; Western Missouri Fruit Sales, Missouri; Bushman's Inc. of Wisconsin; Turkey Knob Growers, Virginia; Arrowhead Farms, Alabama and Triple T Farm & Greenhouses, Kentucky.
Produce nation
These farms and others have given Wal-Mart an advantage. The company today buys more U.S. agricultural products than any other retailer in the world. Says Burk, "We work with local suppliers whenever we can in a variety of categories, including fresh produce, and are proud when we can bring fresh, homegrown products to our customers from their own backyards.
We also understand that this saves in distribution costs and those are savings that we can pass along to our customers," she said.
"We're proud to introduce Salute to America's Farmers as a tribute to our country's growers, underscoring our company-wide commitment to farmers across the United States," says Bruce Peterson, Wal-Mart Stores senior vice president, perishable food division. "We understand that consumers want to purchase quality products that help support the local economy and we're proud of our ability to bring wholesome, home-grown selections to our customers in North Dakota. This commitment not only allows us to offer fresh, quality selections but also generate savings on distribution costs that we can pass on to our customers."
Wal-Mart, Burk maintains, realizes the important role that local growers and farmers play in today's society, both in terms of ensuring a high-quality food supply and supporting the local and national economies. Because of this, the company remains committed to purchasing food from local growers for distribution to stores in their areas.
"This commitment reflects our ever-important goal to provide consumers with quality, affordable, home-grown agricultural selections," she says. "To emphasize this commitment, we've implemented our Salute to America's Farmers program, spotlighting our support of home-grown agriculture and showcasing local farmers across the United States."
For more information visit www.wal-mart.com.