Since its founding in 1919, Victaulic's enduring enthusiasm for crafting unconventional solutions has allowed it to forge new paths and secure the company's place in history in helping solve some of the most unique challenges faced during the industrialization of the modern world. This includes a transformative moment in American railroading history at the height of the industry's Golden Age.
From 1804 to the early 1920s, steam locomotives dominated the rail industry, but by the 1930s the diesel-electric locomotive had proven its economic superiority over steam. Instead of generating steam in an enormous boiler, diesel locomotives relied on diesel to power a generator that, in turn, powered electric motors on the wheels, allowing them to run faster and longer than steam locomotives. These advancements in diesel engine and electrical equipment technology triggered a dash to diesel power.
During this time America was also entering into the Great Depression. It was a bad time to pour money into researching and developing experimental trains, but rail companies had little choice. Profits had been declining steadily since 1920 and the only way to survive was to reduce costs and improve efficiency. Diesel power seemed to promise both.
At the same time, Victaulic's innovative mechanical couplings were gaining increasing notoriety among the transportation giants of the day. By the 1930s Victaulic had a growing list of customers which included the Pennsylvania Railroad Company, Westinghouse Electric & Manufacturing Company and Baldwin Locomotive Works. They relied on Victaulic solutions because for the first time it allowed the flexibility to construct piping systems from short lengths to easily connect supply lines within the unique space limitations of a locomotive. In addition, the durability of the Victaulic systems – the ability to withstand high levels of vibration while maintaining reliability and ease of access for maintenance – were particularly important.
In 1930 Baldwin was the world's largest locomotive builder turning out hundreds of locomotives a year for the Pennsylvania Railroad, the Baltimore & Ohio Railroad, the Atchison and Topeka & Santa Fe Railway. That year, Baldwin, in conjunction with the Westinghouse Electric Company, built the B-73 Yard Locomotive for American Steel & Wire Division of United States.
One of the earliest model of locomotive produced during the industry's shift to diesel power, the Baldwin locomotive builders turned to Victaulic's patented mechanical couplings to connect the locomotive's fuel and engine cooling water lines.
A point of pride for the Keystone State, every part of the locomotive – from bogie to powertrain – was "made in PA." Its car body and mechanical parts were built by Baldwin at Eddystone, near Philadelphia, its electrical equipment produced at East Pittsburgh, its diesel engine manufactured by Westinghouse at its South Philadelphia works and the couplings, connecting its water and fuel supply lines, by Victaulic Company of America outside of Easton.
Upon its completion the locomotive weighed 78 tons and was rated at 400 horsepower. In addition to the American Steel & Wire Division of United States Steel, The American Rolling Mill Company (Armco) also used the locomotive after it was refurbished by Westinghouse in 1942. Eventually newer and larger diesels sidelined the B-73 in 1965 and in 1970, Armco donated the unit to the Pennsylvania Trolley Museum in Washington, PA, where it resides today.
According to Bob Jordan, President of the Pennsylvania Trolley Museum, the B-73 remains in operating condition and is used to power their collection of nearly 50 antique locomotives and railway passenger, work and special purpose cars. The couplings, like Victaulic's legacy of innovation, have withstood the test of time. According to Jordan, the couplings have never been a point of service or maintenance since the locomotive was acquired in 1971. If they hadn't used couplings the fuel lines wouldn't have held up to the heat and vibration from 87 years of service and would have been needed to be replaced much sooner.
For nearly a century, Victaulic couplings have demonstrated their durability and value by being rugged enough to withstand physically demanding operating conditions and demonstrating reliability for the lifetime of a build. The longevity of the B-73 Yard Locomotive and its diesel fuel and engine cooling water lines is living proof of the lasting advantage that grooved piping systems brought to the locomotive industry. Many of the qualities considered in pipe-joining systems more than 85 years ago still hold true today: speed and ease of installation and maintenance, safety, reduced fire hazards and issues associated with welding, reduced downtime, and reduction in vibration and noise transmission.
About The Pennsylvania Trolley Museum
Established in 1954, The Pennsylvania Trolley Museum's mission is to communicate the story of Pennsylvania's Trolley Era to a diverse audience through the preservation, interpretation, and use of its collection of electric railway and railroad equipment, associated artifacts and photo/document archives, and to ensure that its visitors have an enjoyable and rewarding educational experience. The museum boasts a collection of nearly 50 cars, over 600 members worldwide, 150 active volunteers, and over 30,000 visitors each year. To learn more visit www.pa-trolley.org.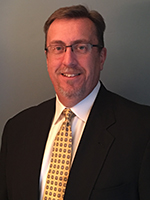 About the Author
For the past 20 years, Dennis Love has served Victaulic as Military, Maritime and OEM Sales Manager as well as other positions. He is principally responsible for converting the preferred built strategy from alternative pipe joining methods and products to Victaulic piping products. His areas of expertise include but not limited to: hydraulic elevators, fire protection backflow, large and specialty vehicles, military fuel and water deployment systems and equipment and maritime piping applications. He received a Bachelor of Science in marketing from Pennsylvania State University.