By Leah Jewell, Managing Director of Career Development and Employability at Pearson
Conventional wisdom predicts that 40-60% of workers in the U.S. are currently in a declining job field. Many workers, particularly those in the manufacturing industry, fear that their jobs will be lost to technology and automation. While that thinking has dominated the conversation around the future of work, the reality is that many jobs we recognize today will still be in demand by 2030 and beyond. In fact, one in ten people are actually likely to experience a rise in demand for their job. The difference? Those jobs may require different skills for success tomorrow.
The future of work is dependent on our ability to skill workers and if we take action now, we can drastically limit the effect of automation on the manufacturing workforce.
The Future of Skills: Employment in 2030, a joint collaboration between Pearson, Nesta and the Oxford Martin School at the University of Oxford, is the most comprehensive research project on this topic to date. For the first time ever, we've created an entirely new way of forecasting employment and skill demands in the U.S. economies, combining human expertise with machine learning.
While studying the drivers of change and the interactions that are expected to shape industry structures and labor markets in the coming years, we found that the demand for manufacturing-related occupations will decrease by 2030.
In fact, for all U.S. minor occupations, jobs such as woodworkers, printing workers and metal workers and plastic workers have the top three highest probability for future decreased demand.
These results may seem like a grim assessment of the future of industrial employment, but our report highlights that while traditional manufacturing jobs will decrease, other similar production jobs will see an increase in demand.
While certain sectors will be more susceptible for a decline in employment, we know almost all occupations will change in some way. Jobs and their skill requirements are not set in stone. The silver lining is that jobs can be re-designed to pair uniquely human skills with the productivity gains from technology to boost demand for jobs. Educators can seize the moment by changing what we teach. Workers can determine their own destiny by adopting lifelong learning skills.
Our findings suggest that if educators and employers adapt education and training models to give American workers access to lifelong learning, workers can continually reskill to suit the job demands of the day. Specifically, if employers move beyond thinking about the college degree as the primary signal of employability, they will be able to more readily develop talent from within and recognize other types of lifelong learning.
At Pearson, we are already thinking about how educators can work with employers to reskill and upskill workers. Pearson's digital badging entity, Acclaim, has developed a platform for employees to house and promote their uniquely human skills. Partnering with organizations like IBM and Microsoft, Acclaim has given employers a nimble, verifiable and effective way of making sure their employees have the right skills for the job. They are working together to prepare for the future of work.
Our ultimate hope is that this research prompts an important conversation about the complex future of learning. If we can get past the fears of how automation will change the nature of work or machines replacing humans, then educators, learners, employers can focus on taking a new, more dynamic approach to education and workforce development.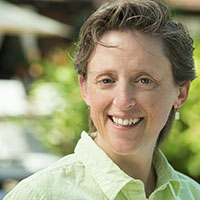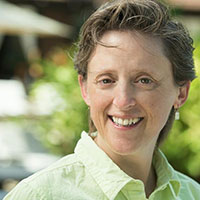 Leah Jewell is the Managing Director of Career Development and Employability at Pearson, the world's learning company. You can read more about this research here, including about a hypothetical construction worker who successfully reskills and adapts for the future: https://futureskills.pearson.com.