Volume 24
| Issue 1
| Year 2021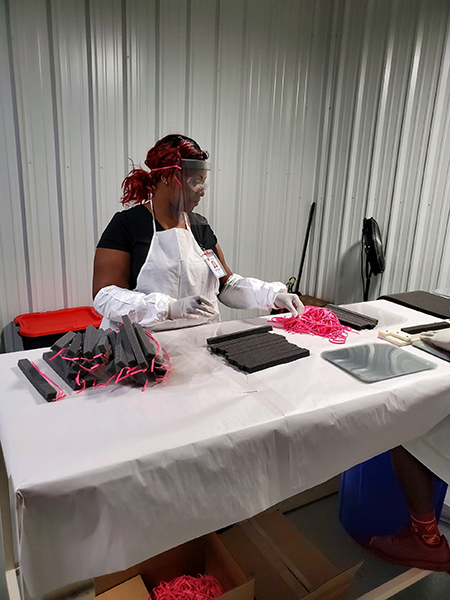 By Scott McMurray, Deputy Commissioner of Global Commerce – Georgia Department of Economic Development, and John Morehouse, Director of Manufacturing, Georgia Center of Innovation at the Georgia Department of Economic Development
In Georgia, we work together to ensure that our diverse array of industries succeeds. From life sciences to advanced manufacturing and logistics, our partnership approach to economic development and culture of innovation have helped the state consistently set new economic development records throughout the pandemic.
Our relationships are at the forefront of everything we do, and by developing and implementing our assets together, we continue to thrive as the No. 1 state for business.
The importance of these relationships may be best illustrated through the way we pulled together to combat COVID-19 while remaining open for business. Sharing know-how and resources and pivoting operations when necessary, we kept Georgians safely at work across industries – including at on-the-job manufacturing operations – and navigated a path forward to ensure immediate continuity while developing for long-term growth.
"Georgia Made:" Bonded for Success
Georgia's established public-private relationships were key to speedy progress in a holistic approach to combating COVID-19
The newly developed "Georgia Made" program, launched just before the global pandemic took hold, turned out to be not only good for business but also wise foresight. This program celebrates Georgia manufacturers and highlights how Georgia's relationship approach to business benefits our companies. COVID-19 cast a light on the benefits of this approach, especially when staying in close communication with the right resources became particularly critical to saving lives and livelihoods.
The Georgia Department of Economic Development's (GDEcD) tight internal and external coordination provided connections and support for both the business community and the state. This comprehensive method placed Georgia among the first states to identify and publicize manufacturers and suppliers of PPE to fight COVID-19. It also allowed the state and our businesses to remain open throughout the pandemic, and the state economy has emerged in a better position for it.
One of the state's most unique resources for our business community, our Center of Innovation (COI), consists of a team of experts in manufacturing, logistics, IT, aerospace, energy and agriculture technology. This team listens to needs in their industries, asks questions to get tailored information, and then efficiently removes obstacles, making the connections needed for progress and economic growth.
The state's COI team works closely with our 12 project managers who live and work in every region of the state and act as problem-solvers and connectors in our business communities. Thanks to our relationships within the many arms of our department, including our Small Business and International Trade teams, and thanks to our sister agencies including the Department of Public Health and the Department of Transportation, we were able to quickly identify and work with companies who could create, supply, transport, or store much-needed personal protective equipment (PPE) in the state.
Several companies looked toward switching to supplying these products to not only help their neighbors but also to ensure a continued stream of revenue. Our department connected these companies with organizations like the Manufacturing Extension Partnership at Georgia Tech and the Global Center of Medical Innovation to help them make this critical shift.
During the COVID-19 crisis, world-renowned Georgia Made company Kia Motors Manufacturing Georgia adapted its operations to produce face shields. With GDEcD and Georgia Manufacturing Extension Partnership helping source parts, including from other Georgia companies like TSG Resolute, a business best known for making gaskets, thermal insulation, and electrical insulators, the company produced well over 550,000 shields. TSG Resolute assembled more than 100,000 of their own shields in 10 days, thanks to additional assistance from nearby University System of Georgia school Georgia Southwestern State University. Now, the face shields are part of the company's product line.
Ultimately, these companies are just a few of the businesses who have been listed on the state's COVID-19 Supplier List. The public-facing list, assembled by the Center of Innovation, is a statewide database that connects hospitals and health care facilities, school systems, businesses, and individuals to local manufacturers and suppliers of critical PPE and health care supplies.
Stimulating PPE Manufacturing
New incentives established by state government developed to support manufacturing, ensure long-term success
Consistently responsive, Georgia has also implemented additional ways to ensure support for future PPE manufacturing and overall support for Georgia businesses through recent legislation to incentivize manufacturers to create more PPE. This legislation also provides relief to existing Georgia companies that lost jobs because of pandemic disruptions. Companies that claimed Georgia Job Tax Credits or Quality Jobs Tax Credits last year may now carry over their 2019 job creation numbers to 2020 and 2021.
The Georgia legislature recently passed a PPE-manufacturing tax credit and other new incentives to stimulate job growth and support life sciences manufacturing in the State of Georgia.
These types of partnerships – between government, business, our colleges and university system, and our local communities – are examples of what it means to do business in Georgia.
It's never "just business;" it's personal, and that's what the Georgia Made manufacturing label is really all about.
About the Authors: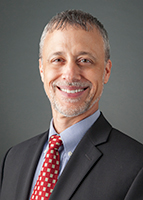 Scott McMurray is the Deputy Commissioner, Global Commerce for the Georgia Department of Economic Development, where his has martialed jobs and investment for more than 15 years. McMurray leads Georgia's team focused on job creation and investment through locating new and expanding businesses, which includes statewide and existing industry project teams, small business, and Georgia's international representatives in 12 strategic global markets around the world. In FY20, the state set a record for jobs and investment growth and recently earned the No. 1 State for Business designation for the eighth consecutive year.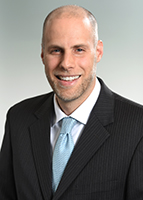 John Morehouse is Director of Manufacturing at the Georgia Center of Innovation at the Georgia Department of Economic Development. Manufacturing employs about 380,000 Georgians and accounts for 11% of the state's gross state product. With his 24 years of experience in various manufacturing roles, during the COVID-19 pandemic, he shepherded manufacturers in the state, making the right connections to help supply state and local PPE needs and aiding manufacturers with product pivots that protected lives and jobs.