Volume 21
| Issue 5
| Year 2018
Click here to read the complete illustrated article as originally published or scroll down to read the text article.
In July 2018, journalists and dignitaries gathered in SunTrust Park, home of the Atlanta Braves baseball team, to hear Governor Nathan Deal and German industrial conglomerate Thyssenkrupp announce the latter's plans to open the Elevator Americas Complex, a new innovation center in Atlanta. The $240 million facility will include a 420-foot tower that will be visible from the very stadium in which attendees were standing. Once completed, the tower will serve as the county's tallest structure and will be dedicated to the testing and qualification of new elevator technology developed by the company.
The excitement of this announcement came just weeks after another major manufacturer, Mercedes-Benz USA, opened a new innovation center in Atlanta called Lab1886. The facility is the company's first US-based innovation center, and will focus on developing new automotive technologies. These global brands join dozens of major manufacturers who have also recently opened innovation centers in Georgia, including Panasonic, Boeing and Honeywell.
Manufacturing innovation centers focus on everything from new ideas for consumer products to new technologies for improving manufacturing processes. The latter is growing in importance as manufacturers are discovering opportunities for big gains when they focus their talent on finding innovative ways to improve productivity and reduce costs. But in order for great ideas to affect the bottom line, manufacturers must successfully integrate them into their operations. With all the retraining and disruption that is often required, this process can be expensive. What are manufacturers doing to mitigate these costs? Many have discovered that calling their state Economic Development agencies can be surprisingly helpful.
Incentives for Innovation
Georgia has made providing assistance like this a focal point of their economic development mission. The state recognizes that significant job growth comes from existing companies, and the best way to accelerate that job growth is to accelerate both innovation and new technology implementation.
One of the most powerful ways that Georgia supports innovation in manufacturing is through its unique Research & Development tax credit. Many companies are surprised to learn that expenses related to improving and developing new plant processes may qualify for the credit. Aprio, a premier accounting and professional services firm that conducts research on a wide variety of industries, found that few states offer a R&D tax credit like Georgia's. The firm's research indicated that the volume of Georgia business utilizing the state R&D tax credit rose by more than 18 percent since 2016. The credit can offset up to 50% of a company's Georgia corporate income tax liability and unused credits may be claimed from state payroll withholdings.
To complement the R&D credit and further encourage companies of all sizes to continuously invest in new technologies, the state also offers an investment tax credit which has an investment minimum of just $50,000.
Incentives for Implementation
Most new manufacturing technologies will only work if workers know how to use them. Recognizing that training can be costly, Georgia developed its retraining tax credit to mitigate the cost of retraining employees for new technology implementations. The credit offsets 50% of instruction costs and wages paid during the retraining, and can cover up to $1,250 per employee each year. Should this or one of the other credits go unused during a tax year, it can be carried forward for up to 10 years from the period when the expense was incurred.
When new manufacturing investments call for new workers, companies can leverage the expertise and services offered by Georgia Quick Start, which is consistently ranked as the top workforce training program in the nation by Area Development.
Free of charge to eligible businesses, Georgia Quick Start delivers training solutions that are customized to the unique processes and equipment of each client company. Through the program, manufacturers partner with Quick Start's industry and learning experts to develop materials and hands-on training to teach new employees exactly how to use the company's equipment and technologies. This ensures that manufacturers realize the full return on their investments as quickly as possible.
In some cases, manufacturers know how they want to improve their operations but need direction in scaling the innovation. This is where Georgia's Centers of Innovation come into play. They identify and introduce businesses to the technical expertise and resources they need to overcome unique obstacles. The resources that the Centers identify can range from federal grant funding to contract manufacturers to specialized precision machine shops. Each center is dedicated to a specific industry, which enables them to offer highly relevant and in-depth expertise in their respective fields.
Keeping Manufacturers On the Leading Edge
Between strong financial incentives and robust support programs, it is easy to understand why so many manufacturers are selecting Georgia as the location for both their innovation and manufacturing operations. The state recognizes the opportunities to be gained by developing a robust innovation ecosystem and supports it through high-value incentives and services.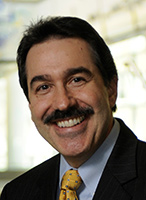 Mike Grundmann is the Director of Advanced Manufacturing at the Georgia Department of Economic Development, where he leads a team dedicated to helping manufacturers locate new facilities in the state of Georgia. Previously, he served in director positions at the Georgia Institute of Technology and Georgia Quick Start, the nation's top-ranked workforce training program.