May 22, 2019
Companies with a digital presence often make significant investments in search engine optimization to help new potential customers find and connect with them online. For B2B organizations that are expanding to serve global markets, SEO is equally important — but it's critical to bring an international perspective to your project.
Language and technology both have critical roles to play in a search engine strategy that can:
Surface your digital content in organic regional search engine results
Help global customers find the content and information they need
Solidify your brand's presence in the new markets you're hoping to serve
Here are three essential best practices for a multilingual SEO strategy that will accelerate your worldwide business.
1. Optimize for Multilingual Keywords
While your business likely has a comprehensive list of keywords you're using on your origin website, your international business depends on developing a multilingual keyword strategy.
Start by building a keyword list in the preferred language or languages of your new markets, and work with experienced translators and linguists that can help adjust the keyword set for local culture and nuance. Some keywords might have subtly different meanings in other languages that reflect local customs, culture and dialect, so having professionals who understand how global customers search and what words and phrases they use can make a significant impact on your results.
Then, work to deploy your globally-optimized keyword set across a fully-translated version of your site. Only translating portions of your website could mean that global customers miss important information about your products or business or encounter an awkward mixed-language experience. But a fully-translated and optimized site that includes authority-rich content will ensure that search engines can find, index and rank your multilingual site in search results to capture traffic from searches in other languages.
2. Connect the Global Dots
Making sure your multilingual site is well-integrated with your origin site is an important step in helping search engines understand the relationships between the two sites.
Building a thorough structure of crosslinking and navigation between sites helps ensure that search engine crawlers see highly-relevant, authoritative connections between your origin site and your translated versions. This best practice often helps your global sites inherit the same SEO advantages of your main site.
In other words, if your origin site ranks well in organic search, those internal links to your multilingual sites and content can help your new global properties share the rank and authority you've earned.
To help with this, you can enable seamless navigation to your multilingual sites by automatically detecting the language your visitors are likely to prefer. A frictionless customer experience from language to language means your visitors will quickly find what they need and will stay engaged on the site for a longer period of time.
You should also make sure to implement hreflang protocol, an important capability that uses your site's metadata, links and sitemaps to tell search engines that your site exists in multiple languages. Taking this step can help enhance the rank of your translated sites.
3. Technical Tweaks
Once your approach to global SEO includes translating and optimizing the content across your multilingual sites, it's vital to let search engines know you've arrived in new markets.
Take the deliberate step of submitting your site to relevant search engines – including local and regional ones that might be applicable – so it will appear more quickly in organic search results. Be sure to stay informed about the local and regional search engines that serve your target markets, since there are often many options other than Google.
Translating the appropriate metadata – all of the "invisible" content like titles, tags, headers, and alt text — ensures that it's indexable in the languages and on the search engines that matter for your global audiences.
You should also create multilingual sitemaps for your localized sites, as search engines often use them to determine the relevance of global websites and rank them for the purposes of search engine result placements.
A Wise Digital Investment
In a B2B marketplace that's crowded with content, it's essential to set up your digital footprint so that international customers can find you, especially when you're expanding to new markets and regions.
Search engine optimization is a cornerstone strategy for digital businesses today, but there are considerations for your global strategy that may vary from what you've come to rely on for your origin site. Spending the time and resources to invest in international SEO – and to understand its differences and nuances – can pay big dividends and ensure that your global brand can stand out and create demand with prospects and clients across the world.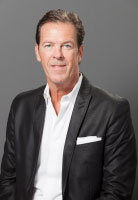 Craig Witt is the Executive Vice President of Global Sales and Marketing at MotionPoint, a company that solves the operational complexity and cost of website localization. He has 28 years' experience in building, leading and scaling high performing Go-To-Market teams at global enterprises.