Volume 3
| Issue 1
| Year 2007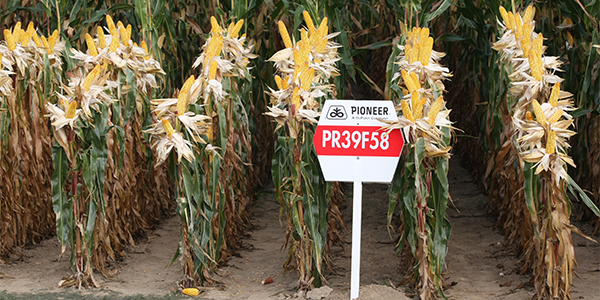 While nearly 80 percent of Americans favor increased use of ethanol to ease our "addiction" to oil, there is still concern that ethanol's demand for corn will create grain shortages that drive up the cost of food.
It is a question that once again will challenge the abilities of agriculture to increase grain production in ways that are economically efficient, and environmentally sustainable.
Eighty years ago, the development of hybrid corn sparked a revolution that allowed farm production to outpace a rapidly growing global population. The question today is whether agriculture, with advanced seeds, new technologies and improved management practices, can meet its food and feed objectives and deliver a stable, sustainable fuel supply through ethanol, biodiesel and other biofuel production.
There is no easy answer to the energy challenge, so it is important to see the whole picture, especially when food sources are being considered as fuel. Energy conservation and the development of new energy sources must be fully researched. It also is essential to know what we can expect from agriculture, a sophisticated, research-based field that our non-agrarian society may not fully appreciate. Many of the top seed industry players, for example, invest as much in research as a pharmaceutical company per dollar of sales. Agricultural research, both public and private, has one primary goal: to increase productivity to meet growing demand.
In the near future, new technologies will enable ethanol production from nearly any source of cellulose – including crops and crop residue, wood, grasses and even trash. Those advancements are extremely important and will enable the biofuels industry to grow to a much larger scale. But for now, we are relying solely on crops like sugar cane, soybeans, and especially corn.
In the genes
Refinements in plant genetics continue. Today, after decades of plant breeding, scientists are able to analyze tens of thousands of genetic families of corn on a molecular level. From that pool, they can identify specific genes that make corn perform. Then they can combine multiple high-yield traits to further improve already productive hybrids.
Biotechnology will help preserve the yield potential of these top-performing hybrids. Biotech now enables corn to guard itself against the most destructive yield-robbing insects. Future traits will help corn withstand drought or prevent devastating fungal diseases such as anthracnose stalk rot. Researchers also are working on corn that captures the full yield potential of applied fertilizer. According to USDA data, the rate of genetic gain in corn hybrids has nearly doubled since the introduction of biotech traits in 1996, and we can expect that to continue.
Increased ethanol yield is another objective. By analyzing 80 years worth of corn breeding results, Pioneer scientists have identified more than 140 hybrids capable of producing 2 to 4 percent more ethanol than others. These special hybrids also produce a superior co-product for use as animal feed.
The revolution in agricultural science and technology over the past 80 years is no less phenomenal than other scientific fields that have taken us to unimagined places. As we grapple with how to secure a sustainable food and energy future, we should not underestimate the ability of the world's farmers – armed with cutting edge science from both public and private institutions – to perform great things.
Dean Oestreich is president of Pioneer Hi-Bred International, Inc., a subsidiary of DuPont, and the world's leading source of customized solutions for farmers, livestock producers and grain and oilseed processors. With headquarters in Des Moines, Iowa, Pioneer provides access to advanced plant genetics, crop protection solutions and quality crop systems to customers in nearly 70 countries. Visit: www.pioneer.com.