Volume 3
| Issue 2
| Year 2007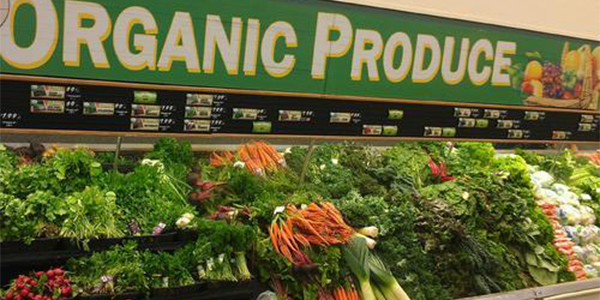 Representing the organic business community in North America, the Organic Trade Association (OTA) has seen organic product sales and trade gain ground each year since 1990, and anticipates more growth in the months and years to come.
Established in 1985 as the Organic Foods Production Association of North America, OTA promotes organic products in the marketplace, protects the integrity of organic standards, and serves as a resource on organic agriculture and products.
OTA's membership represents all sectors of the organic business community: growers, shippers, processors, certifiers, farmer associations, brokers, consultants, importers, exporters, distributors, retailers, restaurants, and more. A member of the International Federation of Organic Agriculture Movements, OTA is also an active participant in the creation of a global system of organic agricultural production and verification.
The association's mission is to promote and protect the growth of organic trade to benefit the environment, farmers, the public and the economy. OTA envisions that organic products will become a significant part of everyday life, enhancing people's lives and the global environment.
Its goals are:
• to provide leadership consistent with organic principles;
• to create and expand market opportunities for the industry;
• to promote awareness and understanding of organic production;
• to provide a unified voice on legislation, regulations, and policies affecting the business of organic production;
• to promote the sustainability of a balanced ecosystem;
• to protect the integrity of the organic guarantee.
Market trends
Organic sales have experienced double-digit growth each year since 1990. According to the Organic Trade Association's 2007 Manufacturer Survey, U.S. retail sales of organic products in 2006 totaled $17.8 billion, up 21.8 percent from 2005 sales. Of this, organic foods and beverages grew 20.5 percent in 2006, to reach $16.7 billion in consumer sales, representing nearly 3 percent of all U.S. food and beverage sales. The remaining $938 million in sales were made up of organic non-food products, such as personal care products, nutritional supplements, fiber, household cleaners, flowers, and pet food.
As demand continues to grow, companies report they would be able to sell additional products if more organic ingredients were available. According to statistics collected by USDA's Economic Research Service, U.S. organic acreage grew by one million in 2005 but, at slightly more than four million acres, this is still a small percentage of overall U.S. acreage.
To help encourage more organic production, OTA has been seeking provisions in the 2007 Farm Bill that would:
• foster transition to organic agriculture and trade,
• create risk management tools for organic businesses,
• encourage agricultural and economic research, and
• adequately fund USDA programs that serve the organic sector.
Recommendations include:
• providing a range of options for educational, technical and conversion assistance to farmers, producers and handlers;
• maintaining the organic certification cost-share program;
• improving access to crop insurance for organic farmers;
• requiring data collection for organic production and handling.
Meanwhile, OTA has launched HowTo GoOrganic™ .com, a Web site designed as a clearinghouse of North American resources for farmers and businesses interested in becoming organic or in creating new organic enterprises. The URL for the Web site is www.HowTo GoOrganic.com.
As it continues to promote organic products, OTA is quick to point out that that every purchase of an organic product, whether food or non-food, supports an agricultural system that brings benefits to the environment and to the farmers who produces it.
Caren Wilcox is the Executive Director of the Organic Trade Association based in Greenfield, Mass. For more information visit www.ota.org.