Investing in Schneider Electric's energy reliability and efficiency solutions, Guardian Glass meets power demands and recoups investments.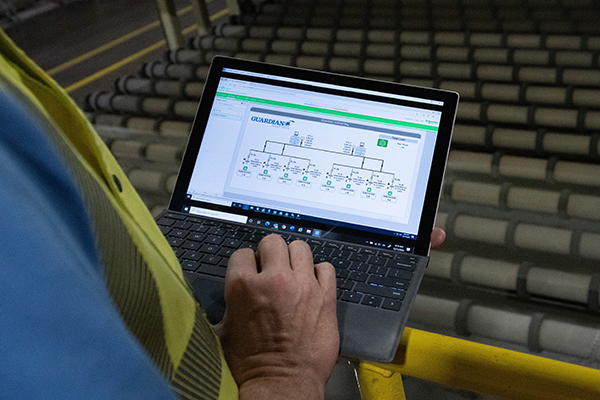 By: Mike Flesch, Senior Controls Engineer at Guardian Glass and Khaled Fakhuri, Vice President of Digital Power at Schneider Electric
Guardian Glass, a world leader in glass innovation and one of the largest manufacturers of float, coated, and fabricated glass products, faced the challenge of keeping up with power demand during production of their high-performance glass that helps facilities improve energy efficiency and become LEED certified with their proprietary Sunguard window coatings. The manufacturer needs superior production performance and reliable energy management technology to keep everything running smoothly, but their equipment and monitoring processes were compromised by antiquated equipment and software. To remedy this, they worked with a trusted partner, Schneider Electric, to implement new solutions that unleash the benefits of power digitalization.
Today, production happens within the company's 750,000 square foot plant in Dewitt, Iowa which features a furnace that operates at 2,800° F to pull approximately 700 tons of glass per day, every day. The furnace is critical to the plant's operation — and reliability means operating at the optimum level 365 days, 24/7. But in 2017, that was compromised by aging power factor correction equipment, power monitoring devices, and software that was no longer supported by the suppliers. Managers no longer had visibility into the plant's power utilization and efficiency and the plant's power factor dropped below the threshold where the company could claim valuable credits on its monthly energy bills. The loss of savings from the credits persisted for over two years.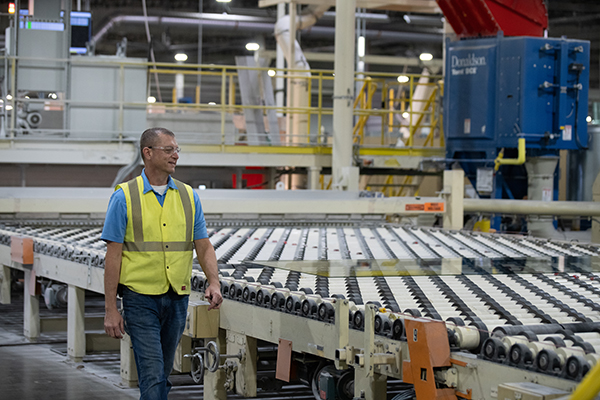 This new expense was especially problematic given utility companies offer plants credits for high-power factors so they can adjust energy generation appropriately. This reduces the demand for further energy production but also helps the environment. As a result, maximizing power factor is a benefit for both the plant and the utility and Guardian Glass' sustainability goals. To ensure that they didn't miss out on future credits, Guardian Glass decided they not only needed new capacitor banks and power monitoring equipment but a dependable partner to provide future services.
Ultimately, they turned to Schneider Electric, a leader in the digital transformation of energy management and automation and the world's most sustainable company, for two reasons. One – both companies already had a strong and trusting relationship, as Schneider Electric had proved themselves by providing the plant's circuit breaker equipment since the plant was built in 1996. And two – they were able to provide both software solutions along with the hardware to restore the plant's power factor, giving Guardian Glass the advanced capabilities they needed through power digitalization.
Why Power Digitalization Matters
Power digitalization occurs when software collects and analyzes information from energy usage, power events, and electrical asset performance via sensors, power meters, circuit breakers, and other intelligent equipment. It's crucial for every manufacturer to ensure active energy management, efficient facility operations, and carbon tracking; and ultimately helps them make better decisions, resolve issues faster, minimize downtime, and use less energy. It transforms organizations from reactive to insightful and proactive with real-time tracking and transparency about their building's energy usage.
For the first stage of this project, Guardian Glass chose Schneider Electric's VarSet capacitor banks to keep the power factor consistent throughout plant operations even though different production runs require variable power loads. After installation in February 2020, the company immediately saw dividends that month with their first utility credit in two years.
That brought Guardian Glass' power factor up to 98%, making it eligible for monthly credits of 5% on its utility bill. That alone justified the project and set it on track for a two-year payback.
But Guardian Glass's power digitalization journey didn't end with the capacitor banks. They also installed Schneider Electric's PowerLogic meters, revealing potentially damaging and costly power quality issues and enabling them to fix issues that would otherwise be unseen. These meters help determine power distribution to various processes via power distribution substations in the plant along with analytics to guide managers on how to improve efficiency, reduce consumption, and ensure utility charges are accurate.
Finally, Guardian Glass deployed Schneider Electric's EcoStruxure Power Monitoring Expert software, its open, interoperable, and IoT-enabled platform. This provides full visibility of power factor, real-time power, capacitor bank steps and various alarms for any issues with the system. Managers can immediately view the power consumption of the plant to ensure if curtailment is needed, from anywhere in the plant or even from home. This insight also allows Guardian Glass to monitor voltage sags and determine if the cause is from the utility or within the plant, crucial for preventing equipment downtime, and increasing usage lifetime. Crucially, it gives plant managers peace of mind knowing they won't be surprised by issues like they faced in the past and can stop issues before they result in plant shutdowns.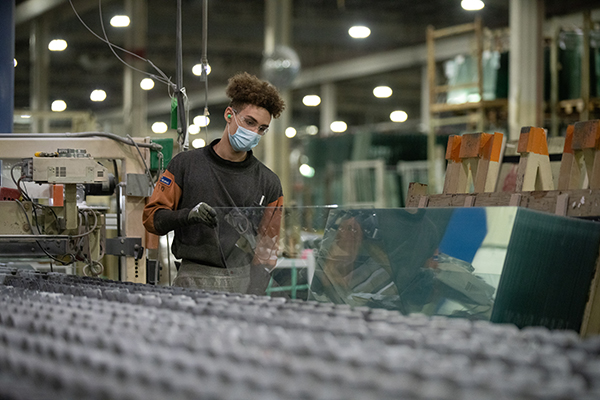 Choosing the Right Partner for Power Digitalization
Schneider Electric delivered these capabilities for Guardian Glass while also serving as a knowledgeable consultant, helping to determine the specific capacity required for the equipment they needed. They also built a great deal of trust by finding equipment that could be retrofitted instead of recommending rip-and-replaces, saving the manufacturer even more money in the long run. This serves as an example of the value of power digitalization for sustainability, but also of how to best choose the right vendor for any project.
For large scale manufacturing plants like Guardian Glass, energy efficiency and reliability are crucial. Ultimately those that will win in the long run are those that aren't afraid to push the boundaries on a better way to operate and digitize their processes. Currently, many industrial facilities are not fully energy efficient, representing an enormous untapped potential for decarbonization and sustainability efforts, as well as utility bill savings, by also embracing power digitalization.
Digitization is not only important in power systems, but in all systems and equipment in facilities. It's the key for every manufacturer to foster continuous improvement, transformation, and reliability. Guardian Glass, for example, has also installed sensors monitoring vibration, temperatures and operating hours on motors, fans and other equipment. By embracing innovation for every plant's function, along with working with the right partners, manufacturing plants can stay competitive and keep delivering quality products to their customers on schedule.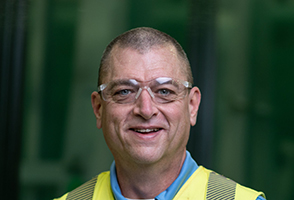 Mike Flesch, Senior Controls Engineer at Guardian Industries
Mike is an electrical engineer at Guardian Industries, where he oversees the following for its glass manufacturing plant in DeWitt, Iowa: maintenance, facilities management, utilities management, project management, electrical and controls engineering. He previously worked at Alcoa and served in the US Navy for ten years as an aviation electronics technician, where he earned his B.S. in Management with a minor in Electronics Technology.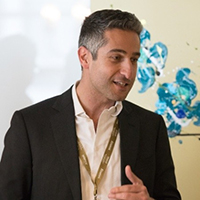 Khaled Fakhuri, Vice President, Digital Power and Energy Management Software
Khaled Fakhuri is a Strategic Executive with a proven track record of leading regional and global teams in the Construction, Real Estate and Energy Management industries. He is recognized for his extensive experience managing Business Unit P&L, Energy, Sustainability & Innovation, technology M&A, strategy development and execution, complex negotiations in multi-cultured multi-disciplined environments, and successfully closing business at all customer levels. Khaled has proven track record in driving sustainable growth in competitive markets through employee development and talent acquisition, strategic thinking and disciplined and methodical strategy deployment.