How USP helps manufacturers manage potential risks to ingredient quality following recent shortages and surges of hand sanitizer production.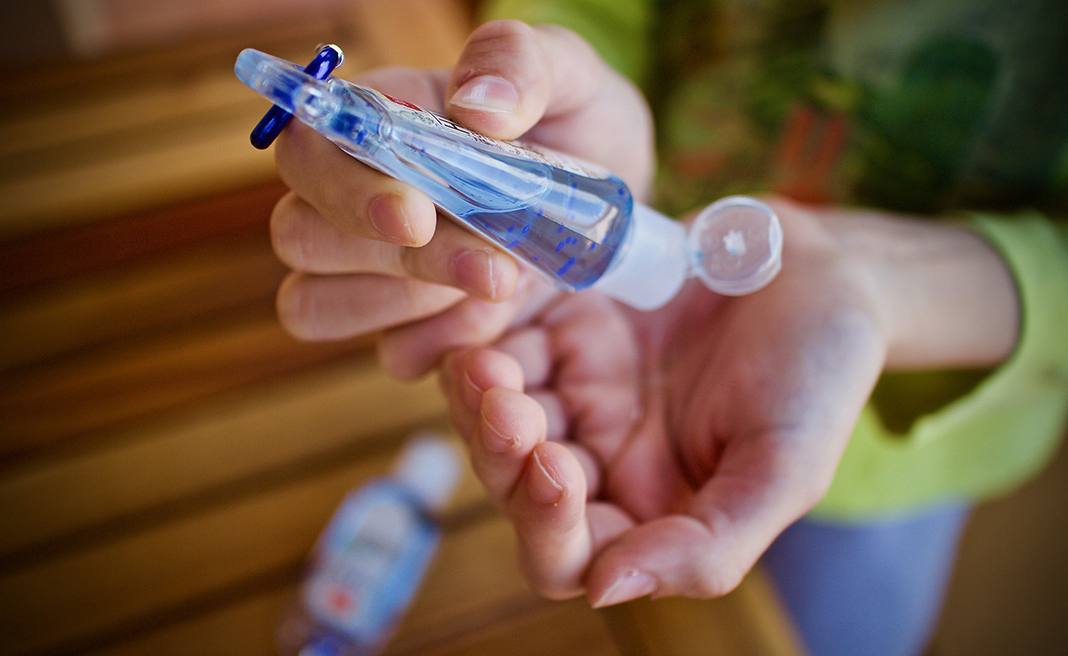 The COVID-19 pandemic is a disrupter and threat to quality unlike any that the global supply chain has seen. It has caused disruptions that forced manufacturers to reengineer supply chains and source new vendors or materials, which could come at a cost to quality assurance. Additionally, high demand for certain ingredients and products is causing shortages and consequential surges in production.
Hand sanitizer is a case in point. In March alone, U.S. sales of hand sanitizer were 470% higher than sales the same week a year earlier.[1]
We applaud these companies for their public service to help keep people safe, but this surge also introduced quality and safety issues. Materials to combat hand sanitizer shortages are coming from manufacturers that are new to the market and producing hand sanitizers and their ingredients for the first time. Distilleries,[2] gasoline companies,[3] and even beauty brands[4] have entered the market to manufacture this essential product.
These manufacturers may not be aware of the quality infrastructure and what is required to comply with current good manufacturing practices (CGMP), including quality control and manufacturing processes, and laboratory testing of ingredients to specifications. When producing hand sanitizers, there are a multitude of external and internal risks to the quality of a product and its ingredients. Country of origin and supply chain complexities are two major external risk factors. Others include material value and economic motivation for adulteration. Internal factors can also increase risk, including source of material, amount and type of processing, and complexity of material.
When hand sanitizer is manufactured incorrectly and without quality in mind, it can be harmful. As of October 13, 2020, the FDA has placed over 200 hand sanitizer products on a do-not-use list due to issues including testing positive for methanol contamination and other reasons, such as labeling concerns or subpotency.[5]
A recent Centers for Disease Control and Prevention (CDC) report discusses the serious adverse health events that recently occurred due to contamination of alcohol-based hand sanitizers with methanol, a substance that can be toxic.[6] During May and June 2020, 15 people in Arizona and New Mexico were hospitalized after ingesting hand sanitizer containing methanol. Four of the 15 people died as a result.[7] Although it is not common for people to ingest hand sanitizer, children might unintentionally swallow these products and those with a history of alcohol use disorder might intentionally swallow these products as an alcohol substitute.[8],[9]
Contamination isn't the only problem that can arise in hand sanitizer production. As important as it is to ensure that hand sanitizers are not harmful, it is also important to ensure they are effective enough to use as a line of defense against the virus. A hand sanitizer product can be subpotent, meaning it has less than the required amount of ethyl alcohol, isopropyl alcohol, or benzalkonium chloride. In the FDA's do-not-use list of hand sanitizers, more than 40 are noted for being subpotent.[10]
Hand sanitizer manufacturers, regardless of being new to the market, can take steps to stop this public health crisis within a crisis. USP can work together with companies to help increase public trust with the products they are making.
USP's Ingredient Verification Program allows an ingredient company to differentiate itself and the quality of its materials from competitors and potential bad actors. It also offers drug product manufacturers a reliable way to qualify new ingredient suppliers and verify the quality of those ingredients. Specifically, the program helps companies comply with applicable CGMP requirements; verifies conformance to appropriate specifications for identity, strength, purity, and quality; confirms ingredients meet acceptable limits for impurities and contaminants; and ensures ingredient consistency from batch to batch.
USP also recently published an online toolkit of formulations and guidelines for alcohol-based hand sanitizers. Additionally, in response to methanol contamination in hand sanitizers, the USP Alcohol and Dehydrated Alcohol monographs were revised to add a limit test for methanol as part of the identification section. USP Reference Standards are also available to support testing for alcohol, dehydrated alcohol and methyl alcohol.
Companies, including those branching into new product categories like hand sanitizer, are not alone. Any company sourcing products or ingredients from a new vendor should consider verifying the quality of its supply chain and purchasing USP Verified ingredients. During COVID-19 and beyond, USP is here to help build trust by ensuring the proper quality controls are in place to protect patient safety.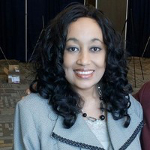 Danita Broyles is the Senior Market Development Manager for the USP Ingredient Verification Program for Active Pharmaceutical Ingredients (APIs) and Excipients. Danita possesses a passion for compendial compliance to ensure global patients receive medicines with quality ingredients. Danita comes to USP with over 17 years' experience working in the pharmaceutical industry in a variety of roles from method development, R&D, raw material development/ release, compendial affairs, and regulatory affairs in both consumer healthcare and prescription product roles. Danita has had leadership roles in pharmaceutical industry groups including the Mid-West Compendial Discussion Group, New Jersey Pharmaceutical Quality Control Association, and the European Federation of Pharmaceutical Industries and Associations. Danita also co-chaired the USP Compendial Improvement Process Improvement team and was a member of the USP General Notices project team prior to her current role at USP. Danita has a B.S. degree in Chemistry and a M.S. degree in Biomedical engineering.
Contact:
usp.org/ivp
Email: danita.broyles@usp.org
[1] https://www.nsmedicaldevices.com/analysis/hand-sanitiser-future-market/
[2] https://www.distilledspirits.org/distillers-responding-to-covid-19/distilleries-making-hand-sanitizer/
[3] https://www.npr.org/sections/coronavirus-live-updates/2020/04/24/844363276/exxonmobil-starts-making-hand-sanitizer-weeks-after-many-liquor-companies
[4] https://consumergoods.com/more-beauty-brands-jump-hand-sanitizer-bandwagon-fight-covid-19
[6] https://www.cdc.gov/mmwr/volumes/69/wr/mm6932e1.htm
[7] https://www.cdc.gov/mmwr/volumes/69/wr/mm6932e1.htm?s_cid=mm6932e1_e
[8] https://www.nejm.org/doi/full/10.1056/NEJMc063237
[9] https://pubmed.ncbi.nlm.nih.gov/23706595/
[10] https://www.fda.gov/drugs/drug-safety-and-availability/fda-updates-hand-sanitizers-consumers-should-not-use