By Ann Monroe, vice president, worldwide marketing and customer success, FileMaker, Inc.
Businesses are sometimes born of adversity – a twist of fate that comes out of left field and leads down an unexpected path. Below is one such story. It illustrates the mindset required to start and run a successful manufacturing business, including the willingness to take on technology challenges to improve inventory management and other industrial processes.
For love of the game
Pete Tucci is serious about baseball. He started playing at the age of four and was hooked. At six, he knew he wanted to play in the major leagues. That passion spurred him on throughout childhood, and in 1996, he was drafted as an outfielder by the Toronto Blue Jays.
He went on to play for the San Diego Padres and New York Mets. But in 1999, just three years into his dream career, a serious hand injury brought that career to a screeching halt. What do you do when you can no longer do the only thing you've ever wanted to do? Tucci wrested with the answer to that question.
Eventually, he took a job in a different industry, but that passion for the game wouldn't subside. Finally, 10 years later, Tucci founded the Tucci Lumber Company as family and friends rallied around him. No, he wasn't trying to compete with Home Depot; his lumber would be the kind used to make custom bats for discerning hitters.
Starting from scratch
This vision embodies the entrepreneurial spirit, since Tucci didn't know the first thing about making bats. He had used plenty of bats, but he had no woodworking experience. He knew what made a bat good, but he didn't know how to make a good bat. So, he started at the very beginning, experimenting with a rusty lathe in his Connecticut garage.
His first bat snapped in half on its inaugural swing. He learned and made modifications. The second remained intact.
After many more modifications and several thousand more bats, Tucci was on a trajectory to become the leading supplier of custom bats for more than 150 major league hitters, including stars like Troy Tulowitzki and Pablo Sandoval.
Solving the growth challenge
As his business grew, Tucci noticed that the hardware and software he'd been using were no longer adequate for his needs. He was going to have to automate his processes to keep up with demand. He searched high and low for technology that he could customize, but he found that every packaged solution was specific to a use case but not to precisely what he needed.
So, Tucci did what he had done when he started the company: trial and error. He tried several business management and manufacturing options, but eventually he realized that he would need to create his own solution. He decided to automate his business by creating a custom app using the FileMaker Platform.
Realizing that he could shorten the learning curve with the help of experts, he worked with Paradise Partners, a custom software development firm and part of the FileMaker Business Alliance. Even though he had no prior IT experience, Tucci and Paradise Partners planned, created and deployed a comprehensive business and inventory management solution so that he could keep up with business demands as soon as possible.
Together, they designed an elegant solution to a challenging production process. Now, every order entered into Tucci's custom app is tracked using QR codes. From the moment a bat is lathed to when it's painted and engraved, every bit of information is stored on a FileMaker Server and made available via iPads. An employee using an iPad tracks each bat as it flows through the manufacturing process. Orders are never lost, and customers never wait on the phone while an order is tracked down.
Customization is the key
Tucci notes that the app has been a huge benefit to the business. Tucci Lumber Company has been able to increase production and decrease inefficiencies. When they need to add to or further customize the app, the functionality and resources are always available.
The company now occupies a large section of a business park near Long Island Sound. The space boasts batting cages, renovated offices, a showroom and a humidor large enough to store more than 13,000 billets of wood. Tucci turned his adversity into success with a dream and the determination to keep learning and innovating. He handled new manufacturing demands by creating a custom app to take his business to the next level. With his grit and the willingness to try new things, Pete Tucci has positioned himself and his company for ongoing success.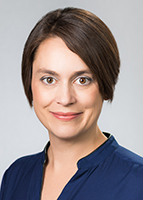 About Ann Monroe
Ann Monroe is vice president of worldwide marketing and customer success for FileMaker, Inc. She is responsible for marketing the company's software for creating custom apps for iPad, iPhone, Windows, Mac and the web. She holds an MBA degree from Stanford Graduate School of Business and a BSE in Mechanical Engineering from Loyola Marymount University.