Augmented Reality is a smart investment to minimize downtime and equip frontline employees to carry out self-service repairs.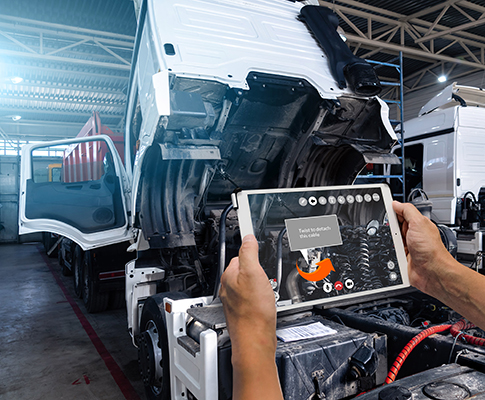 By Sajeel Hussain, CMO & Head of Strategic Alliances, CareAR
In the age of COVID-19, the ability for service technicians to physically access a site if a repair is needed has been limited. But faced with site closures at the beginning of the pandemic and skeleton teams when they reopened, the last thing manufacturers also need to deal with is downtime due to a machinery fault impacting production. Just for perspective, consider that the average automotive manufacturer loses $22,000 per minute of downtime.
Over the past 18 months, many frontline manufacturing staff have been asked to troubleshoot issues, but these workers may have little to no knowledge of the task in front of them. To complete tasks that previously would have required an outside expert, frontline staff need intelligence at their fingertips and digital workflows that guide them step by step to complete a maintenance inspection or repair on their own, both accurately and efficiently.
The solutions manufacturing companies have deployed to support their frontline workers in carrying out new, self-service tasks on the factory floor vary in efficacy. For example, visual aids such as static PDF illustrations or training videos aren't enough when a frontline manufacturing worker is trying to understand a nuanced problem or make a repair on a complicated piece of machinery. Workers need access to intelligent solutions that both visualize and contextualize content for their particular challenge.
Savvy companies are now turning to augmented reality (AR) to empower self-service repairs on the factory floor. The technology can be used in multiple use cases, which all contribute to keeping manufacturing sites running efficiently. Here are three examples:
AR for Troubleshooting an Issue
AR empowers manufacturing personnel to troubleshoot issues through guidance provided by animated instructions or content. Live visual AR and artificial intelligence (AI) interactions, instructions, and insights can come together in a seamless digital workflow experience, so that workers can access step-by-step AR procedures for maintenance inspection of a machine, as well as access contextual information about the history of the machine in question right at their fingertips, which can help guide a worker to self-diagnose the problem.
AR for Conducting Repairs
AR is a powerful tool for giving frontline workers on-demand expertise. AR-enabled visual instructions make information accessible to on-site staff in an immersive, engaging way. Suddenly, it doesn't matter that a factory team has knowledge gaps, because AR effectively augments a team's competency by upskilling in places where there are skills gaps so the team can self-solve.
So, when downtime happens (which is inevitable), it no longer has to be something that plagues the business and significantly impacts the bottom line. By taking a digital approach, downtime can be reduced.
AR for Bringing an Expert On Site, Virtually
For instances when only institutional knowledge will suffice to carry out a repair, but bringing those experts in is challenging or expensive, AR can connect the frontline worker with a remote expert who can virtually see a situation – the expert sees what the on-site worker sees – and visually guide them to resolution in real-time. Imagine being able to use smart glasses or a mobile device to annotate collaboratively with graphical direction overlaid on video of the actual device, so the frontline worker is left in no doubt as to which piece of the machinery is the issue and what to do next. It'd be just like the expert was physically there on-site, but more effective in many ways, given the expert potentially saved a trip and the business saved the expense. Moreover, COVID-19 safety is still a concern for many, and this approach helps manufacturing teams achieve greater levels of protection by reducing the number of people sharing a space on the factory floor.
Conclusion
If a manufacturing site is serious about minimizing downtime, investment must be made in empowering on-site staff. Bringing in outside experts is costly, but so is user error if a less-experienced staff member can't troubleshoot and solve a repair correctly the first time around. As part of the modernization of the factory, AR is a smart investment to give intelligence and confidence to frontline employees to carry out repairs and keep production lines running.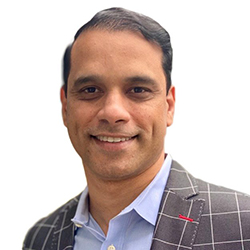 Sajeel Hussain is the CMO and Head of Strategic Alliances at CareAR Holdings, A Xerox and ServiceNow supported company. Prior to this role, Sajeel was the Chief Revenue Office at CafeX where he drove top line growth for the company and established strategic alliances with leaders in the CRM and Collaboration space. Sajeel is a veteran of the communications software industry and is passionate about creating solutions that disrupt industries, transform work functions, and improve the quality of our daily lives.