DTC brands and CPG companies should take a multi-enterprise approach to supply chain management to overcome ongoing supply shortages.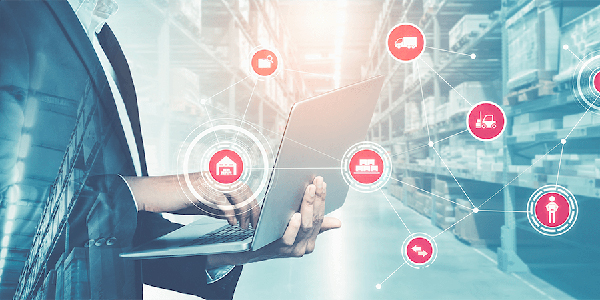 By Jason Tham, CEO of Nulogy
Over the past decade, brands have been increasingly diversifying their product offerings and delivery channels, thanks largely to the explosive rise of online consumer demand. Gen-Z and millennial consumers, in particular, have turned to online shopping as a primary means of purchasing goods and flexing their buying power. However, with the growth of direct-to-consumer brands and increased consumer reliance on e-commerce as a means of shopping, packaging materials prices have risen while supply has shortened.
Supply chain disruptions are costing organizations around the world an average of $184 million USD per year according to a 2021 Statista survey. Recent supply shortages and price increases for packaging materials have made it difficult for many brands to meet consumer expectations on speed and price. Because consumers have more places and ways to shop today than ever before, getting a handle on this issue is critical to a brand's survival. How can brands win in this new volatile market?
Many brands are shifting their long-term strategies to collaborate more closely with their supplier networks in order to achieve greater speed and accuracy in bringing new products to market. In order to do this, they are digitizing their external supply chains to enable the speed and data granularity required to collaborate more effectively with external supply chain partners—such as co-packers and contract manufacturers.
What are the benefits of multi-enterprise collaboration, and how can digitization catalyze collaboration between brands and their supplier networks?
Multi-Enterprise Collaboration: The Future of Supply Chain Management
It is no secret that over the past decade, brands have been moving away from asset-heavy operations and towards more agile models that leverage external supply chain partner capabilities. Such a shift is attractive because it gives brands the freedom to innovate and re-iterate new product SKUs, as well as respond more swiftly to market changes.
Brands that rely more heavily on external partners also leverage new opportunities to harness their partners' specialized expertise to develop differentiated offerings, packaging and promotions more effectively. This model is what we call "multi-enterprise" supply chain collaboration, versus single-enterprise collaboration. By enabling a full view of their supply network through a multi-enterprise model, brands can handle disruption, shortages and changes in consumer preferences more easily.
These benefits create a compelling case for why brands must extend their digital implementation to include external partners. Digitization underpins modern best practices when it comes to overcoming supply shortages, meeting consumer demand and building more agile supply chains.
How Digitization Enables Multi-Enterprise Supply Chains
In order to make informed decisions to best respond to the ever-evolving consumer market, supply chain leaders today need to enable end-to-end visibility across their supply chain. When organizations lack visibility into external partners' operations, the potential to accurately gauge capacity and materials availability is lost, which snowballs into shortages caused by inefficient order planning and execution.
To meet retailer demands with speed and accuracy, brands require visibility into the available inventory of their contract suppliers, the real-time statuses of their current orders, as well as the available capacity needed to fulfill future orders. Additionally, they need real-time updates related to new orders, delays, shipments and issues without having to pick up the phone or check spreadsheets.
The best way to enable this open flow of information is through end-to-end supply chain digitization. A digitally connected ecosystem of a brand and its contract suppliers can communicate and collaborate at the speed of today's market—shedding obsolete methods such as spreadsheets, paper forms and games of phone tag.
Purpose-built digital platforms can streamline communication, enable visibility between multiple parties and allow teams to share information across organizational boundaries, thus breaking down silos that have long prevented suppliers and contract manufacturers from partnering to their fullest capabilities. Moreover, these robust software systems enable better data management between suppliers and partners, improving overall quality control.
Digitizing key points of contact between suppliers and co-packers also enables supply chain planners and production managers to make smarter decisions and plan effectively for inventory shortages. They can avoid overstocking excess inventory, cut down on waste and prepare for rush orders that would otherwise go unfulfilled due to lack of supply.
Overcoming Supply Shortages Through Shared Digitization
Compared to yesterday's approaches to supply chain management, a digital-forward approach for brands eliminates the "black box" problem of working with external partners and increases data transparency across the entire network to the benefit of all partners. Digitization makes multi-enterprise supply chain collaboration possible, equipping CPGs and DTC brands with the capabilities they need to manage shortages. Plus, external suppliers can participate in navigating supply disruptions by sharing their knowledge and expertise openly back with CPGs.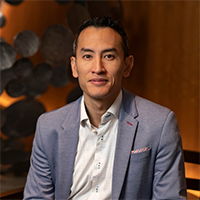 Jason Tham is a co-founder, CEO and brand ambassador for Nulogy. He is focused on corporate development, executive leadership, and understanding the evolving landscape of Nulogy's clients. He is also on Nulogy's board and speaks throughout the industry on the agile supply chain.