SEO and content marketing are the foundations to any cohesive digital strategy. Take your brand to the next level by using them together.
What exactly is SEO?
SEO, Search Engine Optimization, refers to the technical process of increasing traffic to your website. You can do this in many ways, including incorporating keywords in your pages, earning backlinks, enhancing metadata, all of which appear in your content, among other things. With everyone focusing their efforts on digital marketing, it's all about making sure you're visible online by following SEO best practices.
[Read more: How To Write For The Internet]
Now, what is content marketing?
How many times have you heard the phrase "content is king"? Creating and distributing valuable content to attract, acquire, and engage your audience is the ultimate way to drive profitable customer action. Creating compelling stories for your brand is a pivotal element to any marketing strategy.
It may look like SEO and content marketing are mutually exclusive strategies on paper, but this couldn't be more wrong. How can you create relevant content if you don't understand what your audience is searching for online? SEO feeds into your content pillars, while content helps to improve your SEO. You see, they're wonderfully interdependent.
Let's take a look at 5 Ways this SEO-Content tandem can do great things for your brand.
1. Improve your ranking.
Your SEO ranking refers to your position in the Search Engine Results Page (SERP). Your aim is always to rank as high as possible. Your ranking is affected by content relevance, something SEO can dictate.
SEO will deliver the right keywords to use, how to use them, and how to present them across your website, steering your content creation direction.
By using relevant keywords, you'll improve your SERP, and by evaluating keywords and consumer behavior on-site, you can predict questions, crafting the perfect content to answer them.
The synergy of knowing and understanding your customer's intent and then providing for it will put you in the top spot. In essence, you're able to deliver precisely what users are looking for online.
2. Boost your site authority.
An integrated SEO content strategy includes an effective link building campaign, designed to boost your site's domain authority (DA). You measure DA on a scale of 1 to 100, and the closer you are to 100, the more traffic you'll have.
Link building is the process of getting other websites to link back to yours, driving referral traffic to your page. In doing so, you're appealing to Google's algorithms signaling that you're a quality resource. While the algorithms continue to evolve, this remains one of the most decisive factors in your visibility.
On top of that, it'll build your reputation by affiliation. While you will probably start with relatively low-level, niche sources, you'll be able to get positions on high-authority publishers like Forbes over time. How do you do this? By creating top-quality content worthy of backlinks.
3. Communicate effectively with your audience.
By understanding SEO's best practices, you'll be able to connect with your audience. Let's put it into a real-world scenario. Your SEO team identifies a relevant keyword based on the volume of monthly searches, the ranking competition, and the terms commonly searched by your audience. This keyword will dictate the topic for your content team. But it doesn't end there.
The content can be optimized using relevant HTML title tags, heading tags, customized URLs, and multimedia naming. Just by renaming the images in your article to include your main keyword, you'll optimize your content. Take it a step further by optimizing your metadata, focusing on context and relevance. Metadata consists of the title and description, all of which should include your keyword.
Approaching content creation through the lens of SEO best practice means you can predict what your users want to know, curating content that provides a solution.
[Read more: 6 Evergreen Tips To Become Successful in Content Marketing]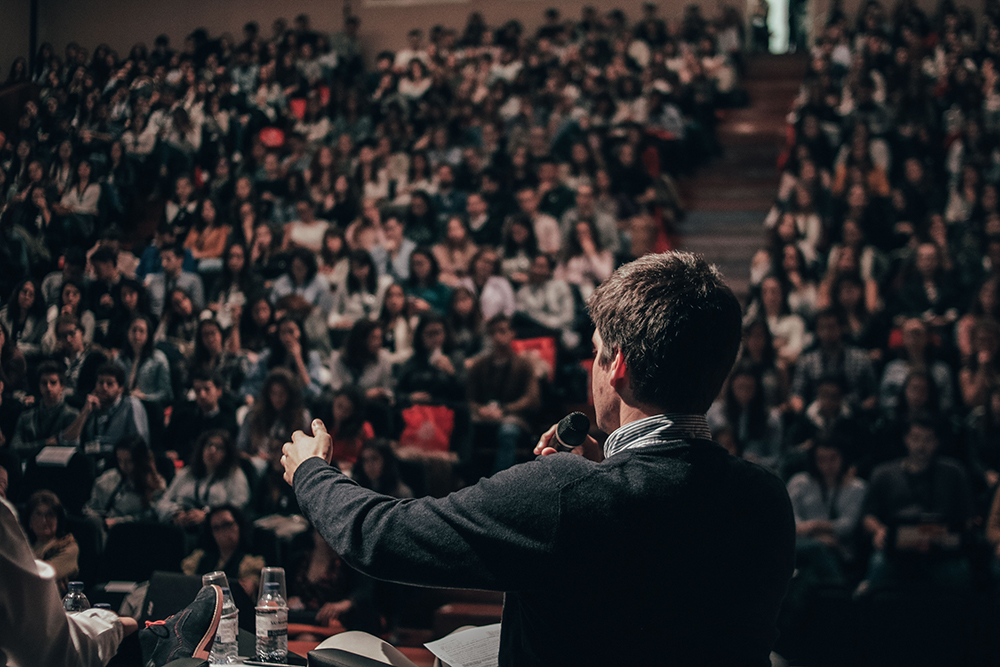 4. Improve traffic to your site and boost the quality of your leads.
By dedicating time to develop your SEO and content marketing strategy, you're virtually ensuring you'll be seen by customers online. The objective of SEO is to improve traffic to your site, ergo more people to your page. But it's not just about volume. It's about quality. You want to attract qualified leads because this will lead to better conversions.
What is a qualified lead? Think about addressing broad phrases as well as long-tail keywords. For example, the term "men's shoes in Brooklyn" will have a lower search volume than the keyword "shoes," but it'll attract a more specific audience. You know you'll be delivering content to a shopper with intent.
5. Create cost-effective campaigns, improving your ROI.
As a business owner or marketing manager, you'll judge your strategy's success by its return on investment (ROI). You need to know that you're spending money in the right places.
There are many tools like Google Analytics that are available to evaluate this. It means you can track the performance of your SEO strategy, confirming how many leads come from Search and how much they're spending on site. The success of your SEO performance will feed into your continued content creation.
On top of that, if you compare the costs associated with pay-per-click advertising and social media marketing, SEO can drive more revenue if used to its full potential. Forbes recently cited that "somewhere between 80-90% of customers now check online reviews before making a purchase". It means investing in the foundations of your online presence should be a no-brainer. You guessed it, SEO and content marketing are the best foundations out there.
It's a long-term play.
A thorough SEO and content marketing strategy is a long-term strategy for your brand. It's about consistently evaluating your results, building on your content to increase traffic and conversions. This ongoing maintenance may seem intimidating, but it's one of the benefits of quality SEO and, of course, quality content. They're intrinsically linked, a dynamic duo destined for marketing greatness. All you have to do is utilize them both.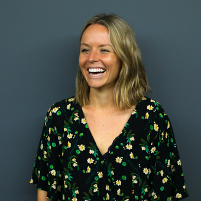 About the Author:
Emma is the Marketing Manager at UCOOK, South Africa's leading dinner-kit service. Dedicated to sharing the knowledge she's gathered over the years, she now writes for various publishers. Working in a start-up environment means she's well versed in the fast-paced, exciting world of e-commerce and all things digital.