Case studies prove corporate intranets help revamp professional learning and elevate workforce engagement at manufacturing companies.
Case studies prove corporate intranets help revamp professional learning and elevate workforce engagement at manufacturing companies.
The current advancement in technology has one surprising downturn: the manufacturing talent wanes way faster than it is replenished. US manufacturers are already experiencing a dire shortage of qualified employees, and the things will only get worse in the future, according to the Deloitte and The Manufacturing Institute's research. By 2028, a whopping 2.4 million production jobs will become vacant country-wide. As a result, business leaders must take bold actions to remain prosperous in this demanding environment.
Instead of scouting for new talent, a more meaningful approach would be to nurture your existing personnel so that their skills can stay relevant in the shifting workplace.
There are numerous ways to educate and involve your staff, and a corporate intranet is one of them. Leading intranet frameworks include a variety of capabilities for learning and personal development, which can be further scaled up and customized by intranet developers.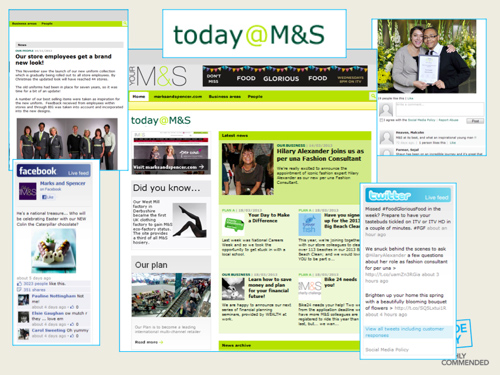 The Basis for Professional Growth and Development
You can provide your staff with a unique opportunity to teach and learn at the same time. With a corporate intranet, this cooperation is possible across time zones and countries, all without leaving one's location.
Inside a corporate intranet, you can arrange a space where team members can work together freely and have equal opportunities to participate. The intranet features like activity streams, simultaneous editing, access to the corporate knowledge base, shared calendar, and separate newsfeed can be aimed at streamlining a team-wide collaboration. This unhindered environment has the potential to not only foster the sharing of knowledge, skills, and expertise, but even spark mentorship between more experienced team members and younger employees.
Marks & Spencer is a global clothing, food and home products manufacturer and retailer that employs over 20,000 people around the globe. To promote creative collaboration within their distributed teams, the company implemented a SharePoint-powered intranet to store vital documentation and enhance it with designated Microsoft collaboration tools such as Yammer, Sway, and Delve. M&S claims that the adopted intranet framework facilitates workplace creativity and unhindered teamwork beyond geographical limitations.
An Environment for Continuous Education
To keep up with the times, businesses must promote a culture of continuous professional learning and streamline their corporate training processes. With such an information-packed and feature-rich space as an intranet, there is no need to develop a designated training ground from scratch.
The recently released SharePoint Spaces is a good example of an intranet for next-generation corporate learning management. This AI-powered Microsoft tool offers advanced data visualization and mixed-reality features that can be adapted for immersive corporate training.
With SharePoint Spaces, you can visualize graphs and blueprints as 3D models and simulate a hands-on training session using a 360-degree video. Such capabilities are especially useful in high-tech or potentially dangerous industries like mining, construction, or oil development, where real-world training simulation is not only expensive to create but also life-threatening for entry-level learners. And the best part of it—the documentation you store on your intranet is the finest tailor-made learning material you could possibly find.
Long-term Employee Engagement
It is indeed a challenging task to build an inviting corporate community, but this is where your intranet may surprisingly come to the aid.
You can launch an internal newsfeed to share and discuss company-related matters. The most popular intranet solutions like SharePoint, Communifire, Claromentis, etc. come with an out-of-the-box newsfeed that you can tune up to your liking. Make it a reliable source of information on the latest corporate events, changes and achievements, and a space where employees can discuss the subjects of work and leisure. People appreciate being heard, and the newsfeed will serve as a clear indication that executives respect and value their staff's opinion on corporate affairs.
3M, a multinational industrial conglomerate based in the USA, created a global intranet for their 121,000 employees. Built with the SharePoint framework, 3M Go (the name chosen by the employees themselves in several voting rounds) is a highly-collaborative corporate environment with a personalized newsfeed featured on the main page. The intranet's ease of use and attractive design were highly praised by the Nielsen Norman Group, that named it among the ten 2019 Intranet Design Annual Award winners.
To wrap it up, development, implementation and maintenance of the three cited solutions require dedication coming from the enterprise leadership. In fact, the post-deployment stage may turn out to be the most challenging one. Once you are prepared for it, however, you are posed to reap the benefits of continuous learning and in-house talent nurturing to help you bridge the ever-widening skill gaps in the industry.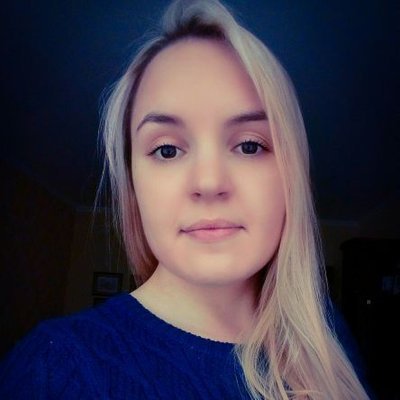 Sandra Lupanova is SharePoint and Office 365 Evangelist at Iflexion, a software development and IT consulting company headquartered in Denver. Sandra focuses on the SharePoint and Office 365 capabilities, challenges that companies face while adopting these platforms, as well as shares practical tips on how to improve SharePoint and Office 365 deployments and take maximum benefit out of them. Employee-centric, cost-effective SharePoint, Office 365 and Microsoft 365 solutions with positive user adoption are key topics that Sandra covers in her articles.