After these unprecedented times, manufacturers will need to be prepared for what is to come.
By Nick Kalm, Founder and President, Reputation Partners, LLC
The Coronavirus pandemic has affected every corner of the American economy and manufacturing is no exception. While a few companies have benefitted, the vast majority have been hurt.
As areas of the country look ahead to eventually reopening, what are the implications for manufacturing companies? What has changed – and what should companies expect and plan for in the weeks and months ahead?
Compensation and Benefits
Whether your company is operating as an essential service or not, you should anticipate that your employees are going to expect, even demand, higher wages. Almost overnight, America's appreciation for manufacturing employees has increased. Employees are hearing a great deal of thanks in ads, in the media, from elected officials, and in their cities and towns. That gratitude will translate into a natural expectation of higher wages and better benefits, especially because of the economic strain many of them are going through. "If I'm that important, I deserve more."
What can you do? In addition to taking a hard look at what you can afford to pay, step up your benchmarking game. What do other manufacturers in your communities pay? What about your competitors? Commit to staying on top of this and acting before you're forced to.
Policies
What does your sick leave policy say? What about short-term disability? Family leave? Perhaps these policies are vague and need to be clarified. Or, they are too strict and need to be loosened (or vice versa). It's quite likely all of these policies and others will be tested in the weeks and months ahead. Review them and make adjustments now. And then make sure your employees understand the changes you've made and why.
Safety
Safety has always been a concern for manufacturers but the definition is now redefined and expanded. Can the line be worked while socially distancing? What does that mean for productivity and production targets? What if Joe shows up to work with a cough? Industry has to rethink all of these issues and adjust.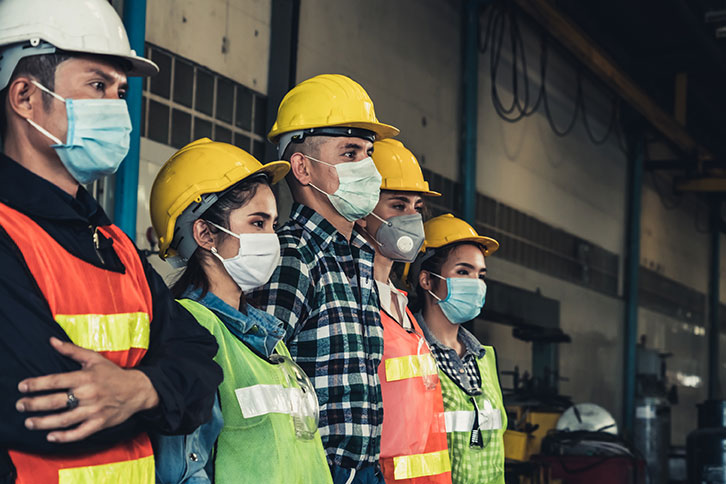 Labor Pool
Because the employment rate has skyrocketed from historic lows, jobs that were previously hard for you to fill might become less so. The hospitality industry has been especially hard hit. Folks who worked in that sector are accustomed to a little physical labor and might like the more predictable schedules manufacturing offers.
Labor Unions
It's almost universally agreed that labor unions will see a resurgence across many industries as the pandemic eases. Expect them to vocally leverage employees' concerns about wages, benefits, safety and job security. If you already have unions on the property, expect them to be more militant. If they're not, be ready for them to begin organizing. And, if your company accepted certain stimulus money, remember that you're obligated to remain neutral in any union election.
Supply Chain
The pandemic has forced companies to think about who they rely on – and whether those companies came through. Where do you and your suppliers source product? If it's from China, it would be smart to prepare for a shift, likely driven by public pressure and/or governmental edict. And what role do you play in the supply chain? If you've let customers down, explain exactly why it happened and what you're going to do to try to avoid a recurrence.
Communications
Communications can play an important role in addressing all of these issues. It's always been important for an effective manufacturing operation to communicate well but never more so than today. If you are operating as an essential service, how did you educate your workforce about what that means? What about safety? It was important to tell them the specific steps you were taking to keep them safe – from PPE to social distancing to hygiene and cleaning. Did you do that clearly and often enough? If you couldn't get them everything they asked for, did you explain why? If you did, don't stop when America gets back to work. If you didn't, it's not too late.
If you ended up shutting down, your communications should focus on what that meant financially and in terms of meeting 2020 goals. This is especially important internally but also externally so your communities understand as well.
Far too many companies don't focus on reaching front-line workers with direct communications, focusing instead on reaching employees with tools like email that don't reach employees on the shop floor. This is a perfect time to correct that practice.
Training
Your front-line managers have always played an important role in ensuring your operations run smoothly. Before the pandemic, many of your supervisors were responsible for communicating with workers but lacked proper training to do so. Equipping your supervisors with the information they need to convey and the skills to do so as well as listen to their teams have never been more important.
Companies in diverse industries have had to scramble to deal with COVID-19. Forward thinking companies that meet the challenges of the "new normal" head-on will be the leaders of tomorrow.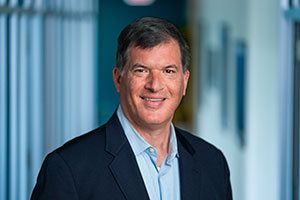 Nick Kalm is founder and president of Reputation Partners, LLC, a national strategic communications firm. Over his 30+-year career, he has counseled dozens of manufacturing companies on communications and reputational issues.