Data supply chains empowered organizations like Direct Relief and SDI to make intelligent, more informed decisions when it mattered most.
By Julie Kae, VP of Sustainability at Qlik and Executive Director of Qlik.org
Supply chains endured a growing number of challenges in 2020, particularly as disruptions threatened suppliers and changed dynamics across the chain. The breadth of disruption was so severe that many organizations were caught on the back foot and could only respond reactively, taking each crisis day by day.
What's worth acknowledging, however, is that the organizations that assembled data supply chains were able to elicit a coordinated, proactive stance – a few examples being digital supply chain company SDI and humanitarian non-profit Direct Relief. They may be different types of organizations, but both were able to quickly ingest and transform the data about their supply chains from a variety of different sources for proactive response to core business needs.
Early on in the pandemic, SDI, which focuses on aligning inventories with overall reliability and enterprise risk management strategies, was unable to operate business as usual. Due to lower than optimal visibility, this supply chain consultancy was challenged in fulfilling its mission of improving the way its clients managed their supplies, reduced risks or saved money.
Similarly, Direct Relief, a non-profit organization that provides medical resources in emergencies, had 2,400 tons of medical supplies to deliver to 100 countries against fast-changing regulations, border closures and increased uncertainty.
Data drove in large part the way SDI and Direct Relief became more responsive to changing supply chain dynamics, and also served a central role in how they rebuilt their operations through a digital supply chain during the pandemic. Their success serves as an outstanding blueprint for how others can use data to improve supply chain processes and overcome obstacles.
Overcome obstacles through knowledge sharing
The backbone of SDI's business is data. The company aligns client inventories to overall reliability and enterprise risk management strategies to help secure on-time delivery of essential personal protective equipment (PPE) and mission-critical maintenance, repair, and operations (MRO) products.
SDI has been on a digital journey for many years. The company began by aggregating transaction history and visualizing its internal and client supply chains. Layering data helped create visualizations that equipped the company with insights that led to shortened lead times and improved turnaround speed for customers.
SDI then began developing a technology platform, ZEUS, that would include modules for data analytics, eProcurement, storeroom technology and inventory management. ZEUS was followed by an app that would democratize spend data and allow SDI's buyers to make more informed decisions. SDI also built out its specs, KPIs and reporting metrics based on user feedback, providing visualizations that could be easily understood while offering the ability to easily pull data from a table. The most important thing was that all parties could now access the same up-to-date data.
This level of continuity proved to be an integral part of dealing with the pandemic. SDI's customers would not have been able to operate successfully by relying on outdated spreadsheets that were dispersed at different times and to different individuals. With these and other issues alleviated, SDI was in a better position to circumvent some of the challenges of COVID-19 while helping its customers do the same.
With the right technology to easily manage and visualize data, SDI was able to better utilize its own information to make smarter sales decisions. For example, using strong data, data management and analytics, the company was able to analyze the supply chain and run every RFQ against its database of millions of annual transactions. By focusing on bids in which SDI could save a prospective client time and money, the company was able to cut its RFQs by more than 50%.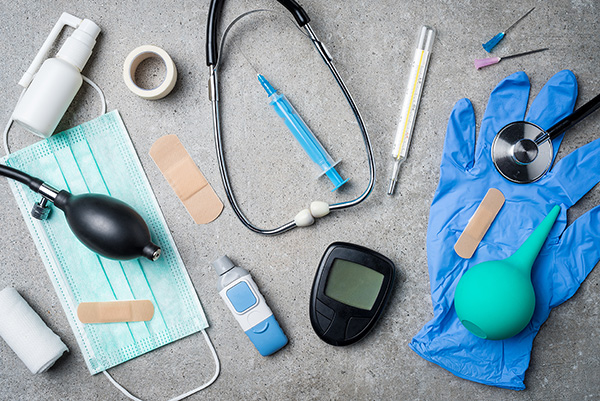 Preparing for the challenges ahead
As a non-profit organization that provides medical resources in emergencies, Direct Relief strives to help those in need. Most recently, Direct Relief used data to lead an initiative to deliver 2,400 tons of medical supplies to Wuhan, China, 55 US states and territories, and more than 100 countries during the pandemic. Given the shifting nature of COVID-19, the organization had to both scale and pivot quickly to allocate supplies to the areas that needed them most in a timely manner. Direct Relief accomplished this by connecting its distribution and warehouse data to epidemiological analysis of case spread, risk factors and the uneven impact on medical infrastructure.
When Direct Relief began its response in Wuhan, China, few outside the nation were aware of the challenges that were ahead. Working with only the basics of case data, Direct Relief started with one goal: to improve access to PPE for frontline workers. The non-profit later expanded its scope to include essential medicine for ICUs and medical aid for health centers, among other forms of aid.
Dozens of datasets were brought together to forecast the evolving demands for medical support, which included $1.3 billion in medical aid, $50,000,000 in cash funding, 29,000 emergency aid shipments, 69 million masks and 2.6 million face shields. This massively scaled humanitarian aid flow was only possible with data analytics. Direct Relief had prior experience in using analytics to improve the operations of warehousing and distribution, but the pandemic required more data. The non-profit ultimately chose to connect its operational views with epidemiological analysis of risk factors and case spread with the disjointed impact on medical infrastructure to understand the lay of the land.
Direct Relief then needed a data analysis application that could be updated in real time to continuously track the pandemic's changing dynamics, including the growth rate of new cases and fluctuations in COVID-19 testing. Age and co-morbidities, such as heart disease and diabetes, had to be considered as well because they were associated with higher chances of hospitalization.
These insights led to a faster and more accurate response at a time when speed was of the utmost importance. Hoping that others could benefit from what it had learned, Direct Relief opened its COVID-19 data application to its broader community of supporters. The app proved to be successful in assisting Direct Relief and its community in continuously tracking the changing dynamics of COVID-19, including the growth rate of cases and the range of health infrastructure being impacted. By learning from these datasets and analyses, Direct Relief believes it will be possible to create tools to prevent or reduce the impact of a similar situation in the future.
Eliminate guesswork by acting with insights
Clear, clean and accurate data are needed in order to operate a business effectively in normal times, and they proved especially important during a global pandemic. Whether assisting supply chains or providing essential items to those who need them most, organizations need to know where and why outbreaks occur, and where the virus might appear or re-emerge next. By having data supply chains already developed and ready to pivot to new conditions, organizations like Direct Relief and SDI were able to make smarter, more informed decisions when it mattered most. For supply chain executives, deploying a similar modern approach to data and supply chain management can prepare them for whatever comes next.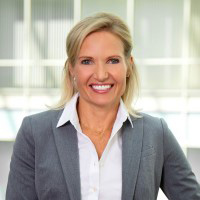 About the Author
As VP of Sustainability at Qlik and Executive Director of Qlik.org, Julie Kae leads Qlik's program towards global sustainability, allowing non-profits to effectively serve our planet, as well as vulnerable populations. Her work has contributed to Qlik's award-winning success in corporate responsibility, including Fast Company's "Top 10 Most Innovative Companies for Social Good" in 2017. Ms. Kae is also the Founder and President of WeSeeHope USA Inc, a non-profit supporting women and youth programs in Africa, and serves as a Board Member to the Friends of Dana Farber Cancer Institute.
Contact: Julie.Kae@qlik.com