We rely on commercial vehicles during our everyday life more than you might realise. Discover why they've become so important in modern life.
When you think of commercial vehicles, you might instantly imagine an archetypal 'white van', or a huge lorry that takes up a lot of road space. HGVs have come under a lot of criticism for being a major source of pollution in built up areas — but there may not be as much truth in that as you might have imagined. Let's learn a little more about the nature of commercial vehicles, and how they have evolved over the years to become the essential business tool.
What is classified as a commercial vehicle?
The official dictionary definition of a commercial vehicle is "a vehicle that is licensed to be used for the transportation of goods or materials rather than passengers. The point of any commercial vehicle is to be of service to the business".
An everyday vehicle
Both businesses and consumers understand the importance of commercial vehicles. In fact, 88 per cent of British consumers think that a reduced or restricted service from CV-driven services would have a detrimental impact on their quality of life. We're talking about online deliveries, bin collections, post, and many other services that are essential to daily life. Around 15 billion letters are transported via commercial vehicles each year, as is 325 million tonnes of food products.
Overall, UK consumers spent a total of £67.3 billion on goods and services online in 2017 — from supermarket lorries to smaller couriers, these orders undoubtably relied on CV vehicles.
Commercial vehicles and emergency services
In addition to commercial uses, these vehicles are essential to the emergency services. Think of the 17,228 ambulances that are carrying at least five million people to A&E each year, CV vehicles allow our emergency services to complete their essential jobs.
While discussing the use of CV vehicles, SMMT Chief Executive, Mike Hawes, said: "There are five million commercial vehicles on Britain's roads, and they play a vital role in powering our essential services. Britain's CVs are the backbone of our economy, and manufacturers invest heavily in technology, with the latest CVs on our roads today the cleanest, safest and most advanced in history. For the sector to grow and continue to drive investment and jobs, government must maintain the right economic conditions, and help promote fleet renewal through the right policies and incentives."
Quirky business needs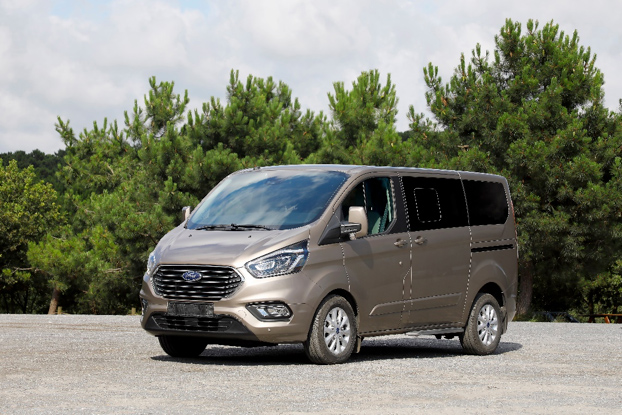 Commercial vehicles such as the Ford Transit Custom, have long been assisting UK businesses in an essential way, keeping everything running smoothly. Ford CV vehicles like this model are crafted with toughness and versatility in mind — so that they can assist, no matter the individual business needs.
In addition, the Ford Transit full sized van is the vehicle that's really changing the game for businesses and entrepreneurs. This vehicle is available in three body lengths and three roof heights, and it includes the perfect space to create a portable cooking space. This type of vehicle is ideal for anyone looking to take their food business on the road. It is tall enough to stand in while cooking and has enough room for essential equipment such as grills and fridges.
So, whether you're looking to take your fast food business on the road, or you rely on online orders from every corner of the country, CV vehicles are key features in your life — both directly and indirectly! There is no doubt that these vehicles play a huge part in our society.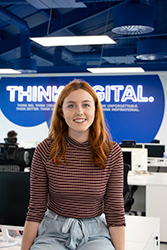 Delilah Kealy-Roberts is a copywriter for Mediaworks, a digital marketing agency that creates quality content for a variety of industries. An experienced and passionate writer, Delilah specialises in technology, travel, and culture. After acquiring an undergraduate BA (Hons) degree in English Literature from the University of Leeds, she has gone on to write for many online and print publications across different sectors.
Sources
https://vans.honestjohn.co.uk/van-news/miscellaneous/2018-05/honest-john-awards-2018-ford-transit-connect-takes-most-popular-small-van-award/
https://www.cheatsheet.com/automobiles/7-vehicles-that-would-make-fantastic-food-trucks.html/
https://www.smmt.co.uk/2018/04/brits-dependence-on-commercial-vehicles-revealed-as-new-research-shows-9-in-10-would-be-worse-off-without-them/