Coatings and sealants contribute to a product's high quality and are used in several industrial applications.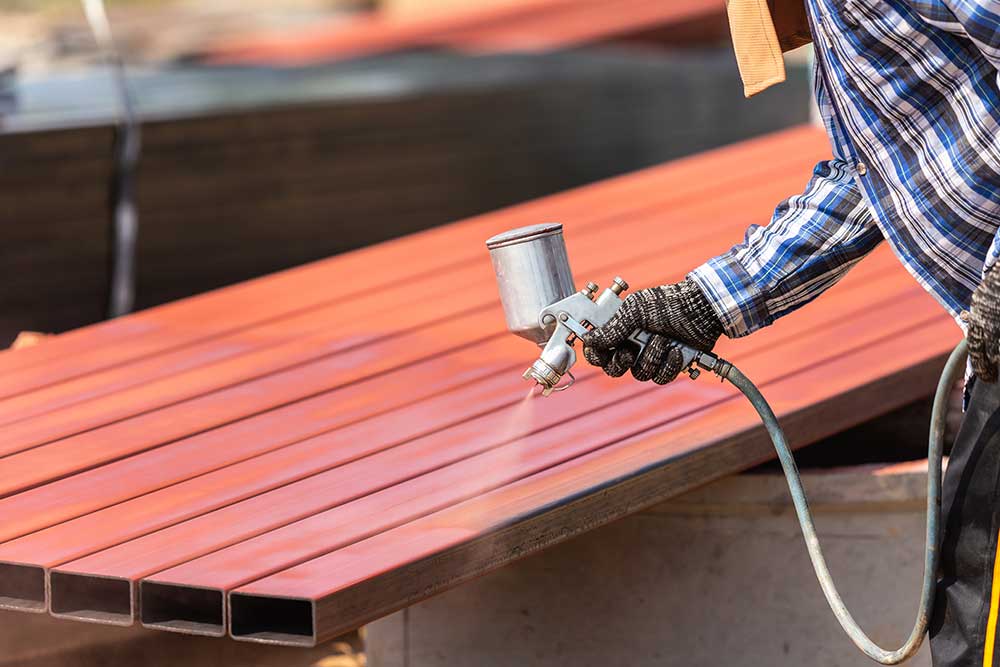 Whatever industry you're in, you may need to use protective coatings and sealants. These products have various uses, from protection to aesthetics, and much more. That's why different industries rely on coatings and sealants to make their products of high-quality.
Here's how industries use protective coatings and sealants for their products:
1. Provide Durable Protection
Many industries use metals like steel in producing or manufacturing their products. This is because metals are easy to manipulate, are cost-effective, and strong. But one of the disadvantages with metal is that it's prone to rust, especially when exposed to harsh conditions.
The solution to this issue is using protective coatings. By doing so, industries can extend the lifespan of their products. However, the protective coating must adhere to the metal for it to be effective. Industries using wood, masonry, stone, solar panels, glass, and others use protective coatings to protect their surfaces.
Although industries can use any protective coating for their materials or products, they, of course, choose the best type of protective-coating material. Depending on the curing condition, method of application, or surface condition, industries may use the following types of protective coatings:
Powder Coating – During the curing process of powder coating, the filter, specialized resins, and pigments melt and fuse to make a painted finish. Powder coating uses electrostatic charges to hold the paint particles and substrate surfaces. With such, it makes the material scratch- and chip-resistant.
Hot Dip Galvanizing – Another way to protect the material from extreme corrosion is by coating it with Zinc. This process is much effective for steel as hot-dip galvanizing makes the steel durable and thick.
Two-Component Epoxy Coating – To make materials or products resistant to friction, impact forces, cold, heat, turbulence, corrosive fluids, and abrasion, two-component epoxy coating is one of the best types to use. Automotive and industrial businesses usually use this type of coating as its heat-resistant property is better.
2. Waterproofing Surfaces
Aside from making materials durable with coating, different industries use protective sealants to waterproof their properties. Excessive moisture is a problem as it can result in mold infection ruining roofs, siding, cement and masonry, windows and doors, and foundations. To maintain the buildings and properties of industries, waterproofing and sealing out moisture is the best remedy.
Usually, industries waterproof their basement by sealing off openings and cracks to prevent water seepage. They can even apply sealants on wall joints and floors so that there won't be any water entryway. With such, mold propagation won't be possible. This will then protect the stocks and other materials that every business has in their basement or other rooms prone to moisture.
Marine industries even use sealants to waterproof the surface of ships. That way, water won't permeate in the ship while protecting it from leaks and rusts. The aerospace industry also uses sealants not only to protect planes from wear and degradation due to high-stress conditions, but also to make the surface waterproof from moisture and rain.
3. For Aesthetic Purposes
Industries not only apply protective sealants and coatings inside their establishments, but they also do so for exterior surfaces. There are even different types of decorative sealants and coatings that industries use depending on the type of surface and structures. Such sealants and coatings have aesthetic properties like anti-dampening, anti-fungal, washability, and weather resistance properties.
That's why industries use protective coatings and sealants because of their aesthetic properties.
Decorative coatings are popular not only in construction industries, but also in packaging industries. They use decorative coating to let their products stand out because of the bright metallic appearance of packages. Imagine the packaging that you see on the shelves of department stores: the brighter the packaging is, the more it catches your eye. That's why labeling and packaging companies use decorative coatings to make their products more attractive.
Industries using wood and plastic also use decorative coatings and sealants to protect and decorate their products simultaneously. For instance, they use wood stains, floor varnishes, decking varnishes, shed and fence paints to make their wood products more appealing. At the same time, sealants and coatings make the wood products waterproof, dust-proof, and even scratch-proof.
For some, they even use two-tone aesthetic finishes for a special effect. That way, their products can also look unique and eye-catching.
Conclusion
There you have it: the most important ways different industries use protective coatings and sealants. From making their products or materials durable to making it more appealing, protective sealants and coatings can make this possible. Products and materials aren't good enough if they easily degrade, so various industries should apply coatings and sealants. Also, coatings and sealants make products waterproof and more appealing.
Since products and materials also need to be eye-catching, industries apply coatings and sealants with color tones and effects.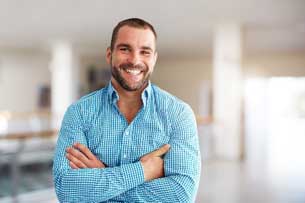 Louis Jenkins is an aspiring entrepreneur who spends most of his time reading and writes business-related articles. Louis understands that starting a business is not an easy feat, which is why he shares his knowledge with his readers through his articles.