By Steve Menaker, partner and national manufacturing industry leader at RSM US LLP
Despite sluggish global growth, weak economies in Europe and other regions, and geopolitical uncertainty, the manufacturing industry is forging ahead and is optimistic about the future, according to RSM's 2016 Manufacturing Monitor survey of more than 1,100 middle market C-level executives. In fact, nearly 70 percent of manufacturers in the United States and around the world are anticipating an increase in operating profits. What's more, more than half of the companies surveyed expect to increase their workforces, and three-quarters expect to increase revenues.
For manufacturers to sustain this momentum over time, a number of trends and strategic improvements must be considered.
Competing For Labor
The latest survey found that 63 percent of manufacturers from the U.S. and around the world will increase employment this year. In fact, 26 percent of U.S. manufacturers and 36 percent of non-U.S. manufacturers are planning to increase their workforces by six percent.
That means manufacturers face increased competition for skilled workers who can help meet current and growth goals. According to the U.S. Department of Labor, the number of open manufacturing jobs has been on the rise since 2009, and this year stands at the highest level in 15 years. The Labor Department also notes that as manufacturing becomes more technology-driven, its share of managers and professionals has risen. Manufacturers must balance the challenge of attracting and retaining skilled labor who can use these newer technologies with managing labor costs and automating certain processes to maximize productivity and efficiencies.
Improving Connectivity and Productivity with Technology
More and more manufacturers are prioritizing technology and the Internet of Things (IoT) as they invest in growth opportunities. In fact, the latest Monitor survey found 41 percent of manufacturers are investing in IoT strategies and 75 percent have moved to the cloud, helping them produce products more quickly. Not only are companies able to offset certain labor costs by integrating technologies, but they're able to mine for valuable data insights and identify where to focus their efforts.
U.S. manufacturers are also increasingly focusing on investing in technologies such as customer relationship management systems, mobile technologies and supply chain technologies, with nearly 60 percent of Monitor participants expecting to increase their investments in technology in the coming year. Of these, half anticipate increases upwards of six percent or more.
Those considering technologies upgrades to optimize their businesses should use a pragmatic innovation approach to make incremental changes that are easier to absorb. This helps businesses gradually adopt new applications and processes without large expenditures, long implementation time frames and added support personnel.
Some firms operating on the thinnest of margins might find implementing technology can be prohibitively expensive, with more than one-third of U.S.-based survey participants noting they are not planning an IoT strategy. In fact, nearly one-third of declining manufacturers expect to decrease IT expenditures. This cautiousness might be further motivated by the slow economic growth realized following the recession and uncertainty in the 2016 U.S. presidential election.
Expanding Companies Are Thinking Globally
While overall the manufacturing industry is optimistic, those poised for continued growth are preparing for a potential decline at the end of the current business cycle and thinking about their businesses on an international level. According to the report, 62 percent of U.S. companies are focused primarily on domestic markets, while non-U.S. companies are leading the way in entering or expanding into international markets, especially in the United States. U.S. manufacturers need to keep pace with non-U.S. companies to avoid long-term risk of missing out on global opportunities and prepare for increased competition.
Prior to making major changes to their business, manufacturers need to assess barriers to entry, including currency fluctuations, the global economy, foreign regulations and geopolitical challenges. Working overseas can require special skills and additional resources that may not be readily available to firms looking to expand globally. It's also pivotal to learn the tariffs, duties, customs clearance issues, intellectual property rights and transaction taxes unique to that country. Therefore, some companies may be better suited to consider an acquisition or joint venture to ensure the ability to maintain top talent and product quality in a foreign market.
All Good Things Eventually Come To An End
The survey indicates 40 percent of U.S. manufacturers self-identify as thriving; however, this optimism varies by sector. While certainly some industries, such as automotive, have been steadily growing, these manufacturers too need to prepare for a potential downturn in this cyclical industry. Further, some manufacturers are already experiencing a recession because their business is focused on a particular sector. Energy, agriculture and general industrial manufacturing specifically are experiencing a decrease in demand and increased competition leading to flat or declining revenues and profits.
Those manufacturers that will be most successful are those that can best balance the demand for skilled workers and increased competition from international markets, focus on diverse sectors to minimize risks while implementing technologies to increase efficiencies, improve productivity and thus, the bottom line.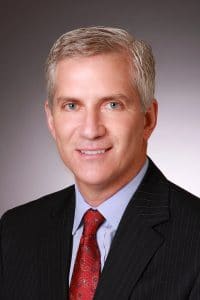 Steve Menaker is partner and national industrial products leader at RSM US LLP ("RSM"), the nation's leading provider of tax, audit and consulting services to the middle market. He has more than 30 years of experience in public accounting.