AP/P2P automation is transforming manufacturing companies around the world, enabling them to boost productivity while driving costs down.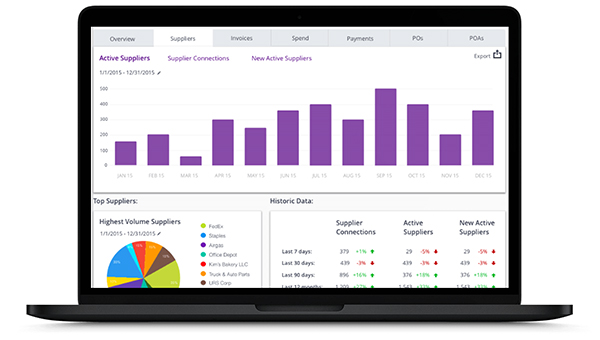 By Shan Haq, Transcepta, Vice President of Corporate Strategy and Development
When the pandemic ground everything to a halt last year, manufacturers were caught between a rock and a hard place. Not only were many workers forced to shelter in place and work at home, but most suppliers had their operations disrupted overnight, too. The going got tough, but shrewd manufacturers were able to weather the storm.
As the economy recovers and manufacturers experience an uptick in production, there's no better time than now to look for areas to reduce costs and prepare for the next growth stage. That way, not only will any organization be prepared for the next unforeseen challenge that comes its way, but it will also be in the perfect position to scale efficiently and profitably.
To improve agility, one easy area manufacturers can invest in is accounts payable (AP)/procure to pay (P2P) automation. By giving their accounts payable function an overhaul and equipping AP professionals with modern tools designed to make work easier and more productive, manufacturers can build a more agile operation, future-proofing their stance to AP along the way.
1. Establish a direct digital connection with all suppliers.
These days, we all know what modern digital experiences feel like thanks to services such as Amazon, Fidelity, Schwab, Netflix, and online banks. Increasingly, we expect these experiences to translate into our professional lives, and inch by inch, they have.
When manufacturers invest in modern AP automation solutions, they're able to meet their partners' expectations around what work should feel like.
With the right platform in place, manufacturers can establish a direct digital connection with every supplier in their ecosystem. In return, each of them can see invoice statuses at a glance at their convenience—which beats having to pick up the phone or send email after email tracking down updates.
On the flip side, AP teams no longer have to field these calls and are able to focus on other important areas of operations, which further compounds these gains.
2. Streamline invoice validation.
The cost of downtime can be staggering for manufacturers. According to a 2017 report, 23 percent of the downtime manufacturers experience is caused by human error.
Although AP automation won't ensure that manufacturing units never experience downtime, it can help eliminate the possibility that an unpaid invoice is the root cause of an assembly line stoppage.
Historically, AP teams have spent the bulk of their time processing invoices by hand. AP professionals would have to make sure each invoice had the right PO number on it, the vendor was in the system, and payment details were up to date, among other things.
AP automation enables manufacturers to streamline invoice validation and achieve 100 percent straight-through processing, ensuring suppliers are always paid promptly. As a result, the AP team failing to pay a vendor timely will never be the reason the line stops.
3. Eliminate the invoice exception loop.
According to a study from Ardent Partners, 62 percent of AP teams agree that handling invoice exceptions is the hardest part of the job. Yet one out of every four invoices has an exception that needs to be addressed. Maybe the invoice has the wrong PO number or supplier information on it, or maybe the OCR solution the AP team is using renders errors. Whatever the case may be, invoice exceptions take a lot of time and frustrate AP professionals.
With AP automation, it is possible to reduce invoice exceptions considerably—and even eliminate them altogether. Using AI and machine learning algorithms, manufacturers can automate much of the exception resolution process. All of a sudden, the hardest part of the job is taken off the AP team's plate, and they can focus their energies on other important tasks.
4. Maximize cash flow with automated accounting.
In order to become more agile, more efficient, and better positioned to scale, manufacturers need to stretch every dollar as far as they can. AP automation can help here, too.
By giving the accounting department complete visibility into the status of every invoice, business leaders make it much easier to ensure that they're taking advantage of every available early payment discount while paying all other bills on time—and not a day sooner. With the right solution in place, this delicate dance can be managed automatically, accelerating a business's cash flow considerably.
It's time to bring AP/P2P automation to your manufacturing company.
Succeeding in today's challenging business environment requires modern approaches to business functions. If your accounting department is still processing invoices the same way it has for years, your organization lacks the agility needed to reach its full potential. It's that simple.
The good news is that AP automation is an easy way to deliver substantial change to your operation. As a result, your suppliers will be happier, your cash flow will be stronger, and your team will get more done. What's not to like?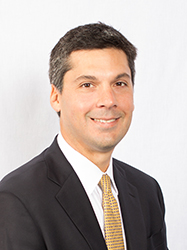 Shan Haq is Vice President of Corporate Strategy and Development with Transcepta, the leading cloud-based Procure-To-Pay platform. Haq is responsible for shaping Transcepta's strategy for new markets, products, and alliances. Through leadership roles in corporate strategy, marketing, and product management, Shan has successfully grown businesses within Microsoft, Deloitte Consulting, and Boeing Space and Technology. Transcepta, based in Aliso Viejo, Calif., is an intelligent Procure-To-Pay platform that enables Accounts Payable and Procurement teams to achieve 100% straight-through invoice processing across their supply chains, without scanning or OCR Imaging.