Manufacturers need a new approach to material handling to accommodate consumers' desire for highly-customized electric vehicles.
President Biden's proposed infrastructure plan includes $174 billion towards promoting electric vehicles (EV), making the push for EVs stronger than ever. To accommodate the growing interest in EVs, automotive companies are spending billions of dollars to reconfigure their manufacturing facilities. A key aspect of ensuring that manufacturing operations and processes are poised for success is monitoring the evolving reasons behind the move to EVs.
There are four primary factors driving interest in EVs.
More Simplicity, Lower Cost of Manufacturing
It's easier, quicker, and less costly to produce reliable vehicles when they're electric. That's because electric motors that power EV's comprise far fewer components and moving parts than a traditional internal combustion engine.
China is the largest producer of EVs by far as they understand it is less expensive and easier to build electric vehicles to meet the needs of their enormous population. It is expected that by 2030 100% of passenger vehicles in China will be electric.
Ease of Adding Peripherals
The move to EVs has brought with it the common electric peripherals and networking used in the larger scale economy. The ability to create an infotainment system powered by Wi-Fi, Bluetooth and wired Ethernet inside the vehicle might be the most popular feature among consumers.
With EVs, manufacturers can easily create "plug and play" options for their products, everything from smart heated coffee cup holders to powerful computers embedded in the dashboard. Electrification and the related move to Automotive Ethernet has been a factor in making it easier for manufacturers to leverage consumer technologies to reconfigure and customize a vehicle to meet consumer demand. With EV, to enhance the model you just hook another device on a network.
More Connected Vehicles
EVs are autonomous and connected vehicles. Connecting vehicles to the Cloud to deliver services is a major new development that is wrapped up in the electrification movement. With connected vehicles, you can do more than just track usage and diagnose issues for the driver. We can start using apps and services that are favorites of ours on other platforms.
The connection to internal, mobile and cloud networks opens new revenue models for car makers who want to get into the services business—as virtually all hardware manufacturers do.
Role of Sustainability
The western public generally believes this factor to be the number one reason the industry is moving to electrification. While electric vehicles should be more sustainable and inherently more efficient, experts believe the assessment of a much lesser environmental impact overall may be more emotional than empirical today, once the environmental impact of generating tremendous amounts of new charge and current practices in battery manufacturing and disposal are factored in.
Although the jury may still be out on sustainability, the ease of manufacturing, reliability, ease of networking peripherals and ability to create fully connected vehicles for new revenue streams are the most meaningful drivers pushing industry leaders toward electrification.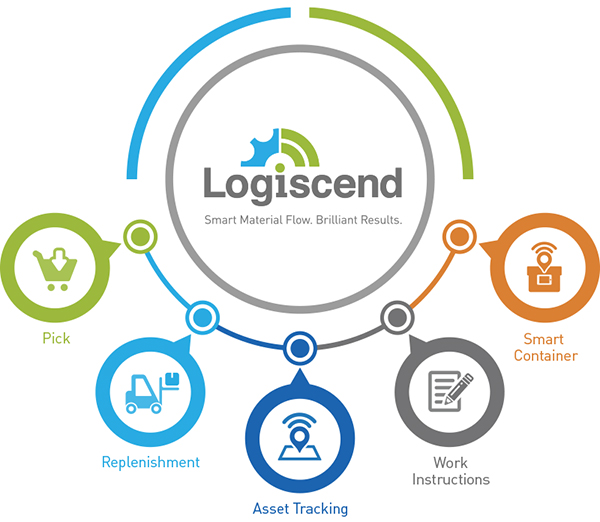 Addressing the Challenges
Consumers want to take advantage of the ability to add the right mix of features and components—creating a customized vehicle that's essentially another connected device. However, adding just the right mix of features and components creates additional material handling challenges for automotive manufacturers.
With a greater variety of components being brought together at the assembly lines in more combinations (mass customization vs mass production), manufacturers need a way to build batches as small as one efficiently and reliably. Increased demand for customization means modern material handling needs to be both precise and flexible. It is clear that traditional paper-based systems that are inherently inflexible, costly, and labor-intensive, will not keep up in this new world.
The Panasonic Logiscend Solution offers an IIoT material flow management solution that combines the power of wireless, e-Paper/RFID Panasonic VIEW tags with advanced software to help complex manufacturing operations get the right parts, to the right place, at the right time. The Logiscend system assists in the digital transformation by integrating all material functions into one suite of related paperless workflows. Material can be tracked through each step of the process and analyzed via manager dashboards against key performance metrics. New instructions can be sent to operators as demand or other changes occur.
There is powerful synergy in linking the pick, replenishment, asset and container tracking along with delivering dynamic digital work instructions to the operator. Material is the one factor that goes through the entire manufacturing process. If a manufacturer focuses on optimizing material flow, they inevitably optimize everything that touches it.
Making the Transition
Automakers recognize that EVs are the future and will eventually replace traditional vehicles, so they're creating a path to get there. While there are benefits to the switch, there are also some added complications, such as the material handling challenges that could result in operational delays, higher costs and order issues.
IIoT solutions provide manufacturers with the insight and transparency needed into their workflow to ensure they're ready to meet the increased customization consumer demands and that they're prepared for what's to come in the new world of EV.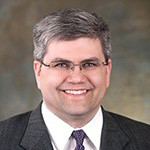 Ed Nabrotzky is an experienced technology business leader and entrepreneur, having led and developed businesses and product lines all over the world. He has spent decades supplying enabling technology for manufacturing, previously leading the industrial networking group at Molex. As Panasonic IIoT Solutions Division Director of Sales & Strategy, he now guides a strategic focus to establish revolutionary visual tagging technology and IIoT in manufacturing to dramatically improve costs, sustainability, dynamic operator interaction and outstanding process analytics for continuous improvement.