October 29, 2019
The signs are getting more evident and persistent — the global economy looks set to contract for the first time in a decade. In the United States, incoming orders for machinery dropped in the second quarter of 2019, with early-cycle subsectors, such as metalworking equipment and construction machinery showing declines of as much as five percent. The purchasing manager index for US manufacturers dropped in September for the sixth straight month, to its lowest level in three years. And last summer, short-term US Treasury instruments began to offer higher yields than long-term Treasurys – an inversion that is considered an early indicator of an impending recession.
Similar warning signs are also flashing in Europe and Asia; some economists say Germany and Italy may already be technically in recession. And Oliver Wyman's own economic model is now signalling the potential for recession midyear 2020, as the quarterly indicator in the third quarter turned red for the first time since the second half of 2009.
A slowdown or contraction?
What's less clear is how bad this contraction will be compared to the devastating financial collapse that took place between December 2007 and June 2009. While governments and central banks acted decisively, many companies ended up being significantly affected. It took 18 months for demand to rebound. Those companies that weathered the storm seemed to be organizations that cut costs quickly but retained their core workforce. Some took the restructuring as an opportunity to incorporate digitization, automation, and other structural changes that would fundamentally alter underlying long-run operating costs.
The most likely scenario would seem to be a global recession somewhat mitigated by the relative strength of corporate balance sheets and politically motivated spending in the United States, where a potentially divisive presidential election will take place at the end of 2020. The trade war with China and prolonged negotiations of trade agreements like the United States-Mexico-Canada Agreement and the Trans-Pacific Partnership are likely to disrupt global supply chains and constrain manufacturing sales, which could exacerbate the slowdown both in the US and globally.
Another potential problem: Many governments find themselves with limits on their ability to spend their way out of recession as public debt has risen for many nations over the past decade. For instance, the US deficit is now almost $1 trillion, thanks to the Trump administration's tax cut passed in 2017.
Less flexibility
Compare that to the 2007 US deficit, which was around $161 billion. Spending to revive the economy and bail out banking pushed the deficit up, reaching $1.4 trillion in 2009. With the deficit starting out at $1 trillion, the US government may find it difficult to provide sufficient stimulus. Additionally, interest rates worldwide are low, with some already at zero, which again may constrain how much central banks can do to counter recessionary pressures.
What does all this mean for manufacturers that are already facing many disruptive trends such as decarbonization, digitization, e-mobility, and rapidly increasing automation options? It's not all bad news. In the same way the last recession forced manufacturers to take a hard look at operations, some may see this slowdown as a reason to do more than across-the-board cost-cutting. For example, the automotive industry is likely to cut spending on manufacturing equipment for internal-combustion engines. But suppliers can develop strategies now for how to offset that inevitability.
Manufacturing executives have high aspirations: An Oliver Wyman survey shows 91 percent say they want to emerge stronger from the next downturn. Why not given current low interest rates, built-up equity, and profitability back at 2007 levels? Because many companies have been busy managing growth over the last decade, structural cost reduction has often been postponed, putting off contemplated relocations to low-cost countries or localization of supply chains. Some technology platforms still date back to the 1990s and incorporation of artificial intelligence, predictive analytics, and other advanced digitization hasn't made it out of the pilot stage.
For those who act decisively, such as through a redesign of a core business or divesting one to better reflect economic trends, the returns may be significant. On average, companies that transformed their business in response to the 2008 recession saw a four percent gain in earnings before interest and taxes over those that took a passive approach. Companies that deployed traditional cost-cutting came out in between. While there are smart practices every company should follow, such as adopting full transparency, securing financing and cash, having multiple contingency plans ready, and ensuring management teams are on board with recession strategies — especially if they call for structural change — companies that want to emerge as winners must fundamentally re-evaluate themselves and discard activities that have no future.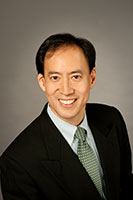 Andrew Chien is a partner with Oliver Wyman and an a vehicle expert in Oliver Wyman's office in Detroit. He advises light duty and commercial vehicle manufacturers and suppliers in the areas of product development effectiveness, technology strategy, complexity management, product cost optimization, and warranty/ quality improvement programs. His main functional area of expertise include R&D, product development, purchasing and service relating to vehicle, electronics and powertrain systems. Andy can be reached at:Andrew.Chien@oliverwyman.com

Tushar Narsana is a partner in Oliver Wyman's Detroit office. He specializes in supply chain and has more than 20 years of experience helping clients improve growth, profitability and turnaround, and make acquisitions/investments related to the supply chain. Tushar can be reached at: tushar.narsana@oliverwyman.com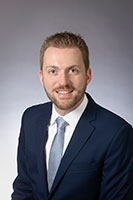 Hendrik Becker is a Principal in Oliver Wyman's Detroit office. He has several years of experience in large value sourcing and procurement engagements, as well as international transformation projects and organizational restructuring. Hendrik can be reached at: hendrik.becker@oliverwyman.com