Best practices of the approaches to implement an effective Third-Party Management capability and how to overcome challenges in the process.
In today's complex world, companies can no longer do it alone. They need third-party partners to help them respond quickly to market changes, innovate, and create new sources of value. COVID-19 certainly proved that to be true. Companies increasingly have had to rely on third-party players to help them manage pandemic-driven supply chain constraints and adapt to changing customer preferences.
But all too often these relationships can fall a bit flat, with their full potential never realized. Why? The culprit, in more cases than not, is a Third-Party Management (TPM) approach that's too complex, transactional, and reactive. The result is a solution that fails to meet its intended objectives or, worse, bogs down the organization.
What's the best TPM approach? The answer depends on each organization's objectives and profile. Like puzzle pieces, capabilities need to fit together to meet your business objectives. In this article, we highlight the main practices you should consider when shaping your TPM program to maximize the value inherent in your third-party relationships—and what to watch out for.
What is TPM?
TPM covers a broad spectrum of contracted relationships, including suppliers, partnerships, joint ventures, and proofs-of-concept. An effective and appropriately geared TPM capability balances both risk and value creation opportunities in the third-party ecosystem, and consists of six key elements:
Third Party Lifecycle Management/Data
Third Party Segmentation/Tiering
Performance Management
Sustainability and Diversity
Innovation Management
Risk Management
Organizations can take various approaches to deploy TPM, but all can be categorized in one of three ways: centralized, franchise, or decentralized. We highlight the key characteristics and pros and cons of each in the figure below.
What are the common TPM challenges—and how can companies overcome them?
Regardless of the model used, common challenges can prevent an organization's TPM capability from reaching its full potential. But with the right focus and response, organizations can overcome each challenge and create a winning third-party ecosystem.
The first challenge is a lack of role definition and collaboration between business partners and procurement for managing third-party relationships. To combat this issue, we recommend that organizations optimize their TMP operating model to improve third-party relationships across multiple dimensions, including performance, risk, and innovation.
Next, inaccurate third-party data or qualification process can cause challenges as well. Businesses can take different approaches to combat this including assigning clear data owners for third-party registration portals. By doing this, organizations can ensure the correct information is captured, data standards are enabled and enforced, and the right enrichment logic is used for analytics and to drive insights. Another solution here is to think about the procurement customer service capability more broadly to address process support, IT issue resolution and third-party inquires across all solution. Lastly, businesses can replace a one-size-fits all approach to onboarding third parties that doesn't reflect the diversity of third-party type or business need with buying channels that balance efficiency, compliance, and user experience.
The next challenge businesses face is over- or under-managing third parties or rewarding underperforming third parties. However, businesses can overcome this by taking a holistic view when segmenting third parties, considering not only spend, but also attributes like sustainability, criticality to the business, commitment to innovation, category complexity, geopolitical and trade risks, and diversity and inclusion. They must also ensure they are going beyond operational and dollar-centric metrics to measure performance.
Further, some organizations also do not leverage the value propositions that third parties can provide in terms of innovation and value engineering opportunities. But organizations can allocate resources towards developing strategic innovative initiatives in partnership with third parties to help identify new value propositions and revenue streams, including changing specifications, modifying upstream demand, and identifying circular economy solutions.
Lastly, issues arise when organizations do not have effective risk monitoring capabilities or risk management strategies in place for strategic or critical third parties. The best approach to overcoming this is taking a proactive approach to managing risk profile across all third-party lifecycle domains including Cyber, Privacy, Operational Resilience, Compliance, Financial and Reputational.
TPM done right creates value
As procurement assumes a more strategic role in the supply chain and the larger enterprise—and as worldwide events continue to drive global volatility—procurement organizations need to reprioritize and rethink the way they deliver value to the organization. Developing your organization's TPM capability is a great way to improve competitiveness and unlock the next generation of value.
But remember: There's no one-size-fits-all solution for developing a world-class third-party relationship management capability. To strengthen your TPM capabilities, look at your capabilities broadly, taking a transformational approach to ensure the proper operating model, processes, and tools are in place to meet your organization's objectives and deliver value. TPM done right can help position the business for stronger innovation, greater resilience, and more robust growth—and better position your organization to manage through future disruptions.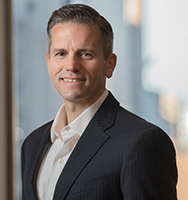 Adam Robbins is a principal director in Accenture's Supply Chain & Operations practice. He helps clients with supply chain resiliency through improved supplier collaboration methods.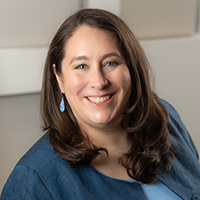 Karin Stevens is a principal director in Accenture's Supply Chain & Operations practice. She works with clients to deliver value through Source to Pay transformations including innovation, digital enablers and supplier/third party management.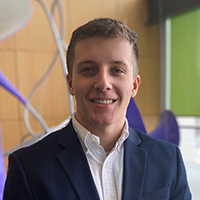 Andrew Marquardt is a consultant in Accenture's Supply Chain & Operations practice. He helps clients capture value along their value chain through data analytics, digital transformation, and continuous improvement.