Three ways the travel industry can provide the best customer experience possible and achieve high ROI.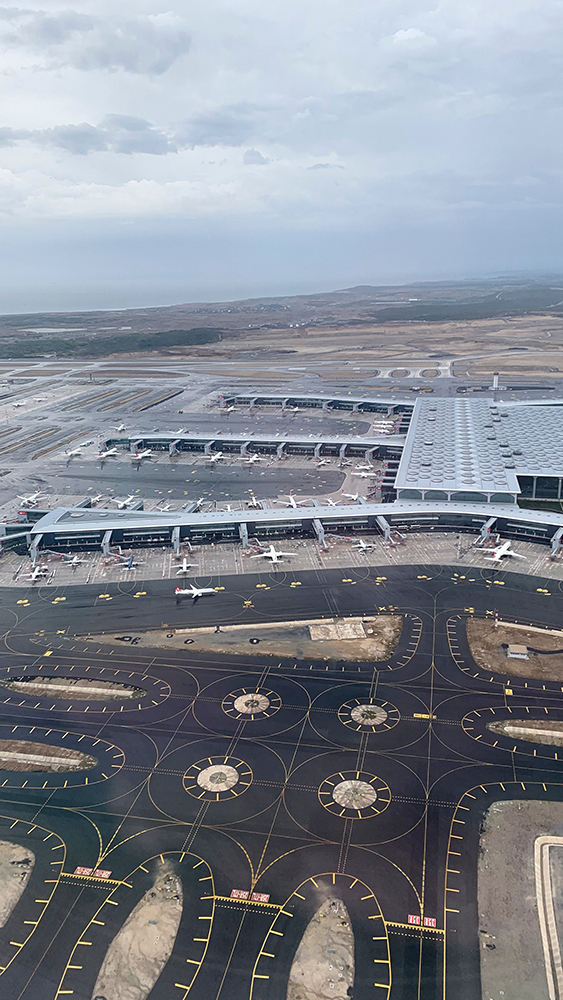 Whether you manage a hotel, airline, travel agency, or a car rental business, you should be focused, first and foremost, on delivering an excellent customer experience every time. The travel industry is a service industry, where any business's long-term success is determined by the level of customer experience they provide.
Why is Customer Experience So Important?
The term customer experience refers to the client's perception of how they believe a business to have met their needs and expectations. The customer experience definition seems to imply a cold and distant observational judgment being made on the customer's part. The reality, however, is very different. Customer experience in the travel industry can be affected by everything from the food they eat to the amount of sleep a guest can have. The customer experience is less a reserved judgment and more a powerful emotional response. This response can motivate repeated business, positive word of mouth advertising, or a completely opposite response.
The customer experience is likely to have a very big impact on your travel business's health and success. Companies in the travel industry that focus on customer experience have been found to outperform their competition by almost 80%. 84% of businesses that focus on enhancing customer experience reported an increase in revenue. Customer experience can impact every aspect of your business. Research has found that 72% of satisfied customers tell at least six other people about their positive interaction with the brand.
How to Improve Customer Experience
Since the customer experience plays such a vital role in the health of any business operating within the travel industry, it is important to constantly be updating and reviewing customer service to ensure that you are always providing the best customer experience possible. The ideas below are some of the highest return on investment methods that you can use to improve your customers' experience.
Personalize Experiences
The evolution of technology, specifically the internet of things, has bought with it an era of hyper-connectivity and personalization. Personalization is the practice of providing a customer experience that is well-aligned with the customer's needs, preferences, and priorities. Providing a personalized customer experience helps to increase customer satisfaction and allows you to keep up with your competitors. One of the best ways of increasing personalization for your travel business is to use customer relationship management software. For example, if you are a travel agency and use CRM for travel agencies, the software will provide you with an invaluable bank of data on your customers. This data allows you to offer more approached packages to your customers, based on their past preferences. CRM software provides the data from every interaction a customer has with a brand. If they were searching your site for holidays in Barcelona, you can contact them with an offer personalized to their interests.
Listen to Feedback
When it comes to improving the in-person customer experience one of the most vital resources you have at your disposal is previous feedback. Although many travel businesses are aware of the importance of customer experience, they fail to consider the very real value of customer feedback. According to the new global research study from Qualtrics, of the 1,700 travelers surveyed, a significant proportion believe that hotel and airline feedback never reaches anyone who can make a real difference. 46% of hotel guests and 48% of airline passengers believed that their feedback was ignored. It is important not only to ask for feedback but to use the customer notes to prompt changes and improvements and let the customers know that their feedback has been acted upon by using personalized notes.
Digitalize Where Possible
Traditionally, traveling would involve quite a bit of organization, as travelers would have to constantly keep track of not only their belongings but plane tickets, hotel reservations, and local currency. In today's digital world, there is no reason that businesses in the travel industry cannot eliminate the stress of keeping track of these documents by digitalizing where ever possible. Investing in a business application is likely to bring high returns, especially if it offers your customers the ability to virtually store their keys, tickets, and important documentation on the phones. A mobile application will benefit customer retention in two ways. Firstly, it makes the customer experience more positive. Secondly, since your app will take up valuable real estate on the customer's mobile. it acts as a visual reminder of your brand and the positive experience they had with you.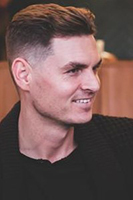 Content marketing and inbound marketing expert, Steve Conway is passionate about discovering new tech which will enhance his already well-honed digital marketing skills.