What are the opportunities for outsourcing for businesses in 2021? Where to look for experienced remote staff?
Many business owners consider outsourcing as something applicable only to giant companies. However, that is not entirely true. Outsourcing has changed over time, and now numerous opportunities for outsourcing are available even for small businesses. The software development sphere is where outsourcing has proven itself and brought substantial benefits. It is difficult to overestimate its influence on the whole web development market.
In this article, we will show the business opportunities in outsourcing and explain how to make the most use of them, even for small businesses.
When to Outsource?
When you first start your company, you think you are smart and determined enough to manage everything on your own. But with the growth of the company, your responsibilities also grow. It is crucial to recognize the moment when you become overloaded with work of secondary importance. For every company, this moment happens at different times. You understand you can't burden yourself and be in charge of everything anymore. That is when you need to start looking for remote staff for hire.
Internet technologies present a fantastic opportunity to hire a remote professional team that can work from anywhere in the world. Remote employees will bring much assistance in time-consuming tasks, and you will be able to focus on growing your business and boosting your income. Making the first step to outsourcing can be complicated and time-consuming, but the advantages are worth it. Outsourcing is a catalyst for your company's growth. Forward-thinking entrepreneurs realize and don't resist the invincible power of this revolutionizing phenomenon.
What to Outsource?
The market is full of freelance specialists, such as web designers, QA engineers, HR assistants, app developers, etc. You need to clearly know your company structure and what roles the remote web development team members should perform in it. Find out the weak points where you lack in-house specialists, or they lack experience. Outsource the processes that take the most time and require the technologies not available in your company. For instance, web developers or testers may utilize cutting-edge tools you are not even familiar with.
What is more, outsourcing is a much more cost-effective way of growing business than employing in-house staff. You pay only for the services you receive, without any additional expenses, such as health insurance and compensation. That can save big money for small businesses. It would be more beneficial to invest it in company development.
The 3 Best Outsourcing Platforms for Your Business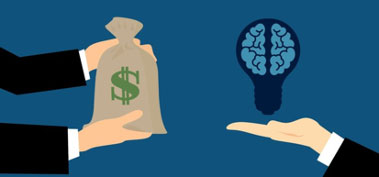 Finding a good remote employee may seem like a piece of cake at first sight. But when you dig deeper, everything is more complicated. The location where you search for options for outsourcing plays a significant role. To help you look for IT outsourcing opportunities, we have made a list of popular platforms where you can find remote staff. All of them are time-tested and popular choices that provide their users with an excellent hiring experience.
Upwork
On Upwork, you can find various specialists for any tasks from web design to application testing. Just post the job you want to fill, and those who are willing to work with you will bid on it. You can view the candidate's portfolio and get acquainted with their rating and previous projects. It is free to use, and you know what you are going to receive at the end. You can hire for one project or sign a long-term contract.
Textbroker
Textbroker is a popular content platform where you can get help from experienced writers. The highlight is its clear rating and different pricing for more and less experienced specialists. You can also get acquainted with their portfolios and reviews. Here you receive unique and high-quality content for a great price.
Reddit
You need to look for staff in the "For Hire" category. There are lots of new posts every day from those hiring and looking for jobs. The posts have tags according to the roles for which they are made. You can make your own post or look through the posts of others and select those who stand out.
Wrapping up
Your business success depends on keeping up with the latest market tendencies. With outsourcing, you can achieve more results by spending less time and effort. It is an excellent way to optimize your business operations and save costs. It is especially relevant in the present global situation where optimization is necessary to survive in the business world. Hiring qualified remote staff is an excellent opportunity to stay competitive, especially in the small business sphere. We hope our article gave you insight into hiring outsource employees, and good luck with your venture.