New virtual reality tools are making it possible to not only continue a building's life safety program, but improve it.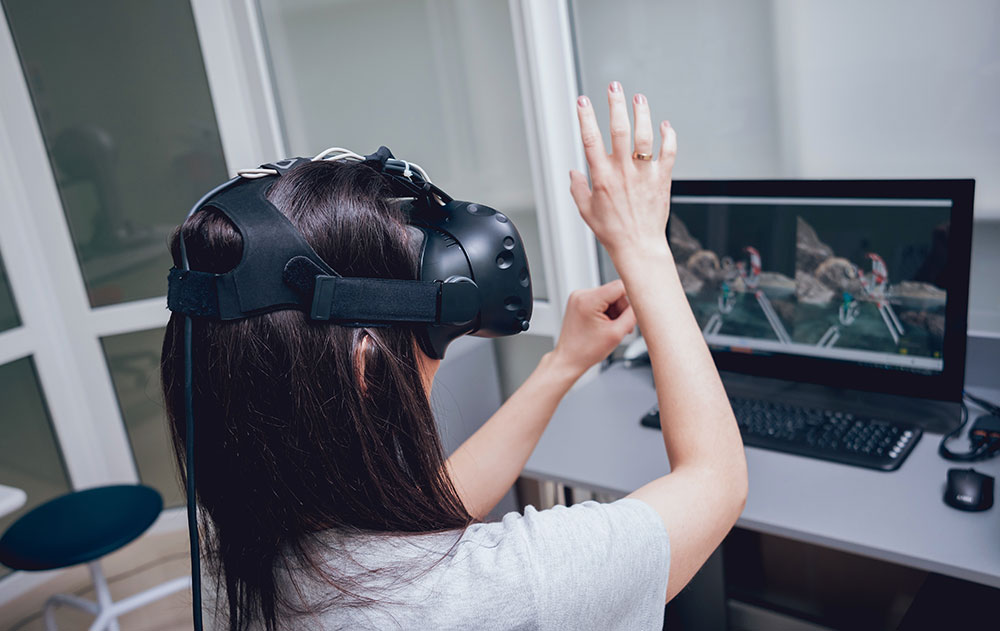 In current times, traditional fire drills are not only impractical but are difficult to conduct, expensive and may have little effect on the trainees. While fire drills conducted through a virtual reality platform provide a 3D simulation of a real-time scenario, are immersive, and help trainees to interact with the simulated environment.
One of the key benefits of virtual reality is that it creates a sense of presence where your employees may act and feel like they are a part of the environment. Thus, they experience a scenario similar to a real-time event within the safe confines of their office or home.
In this article, we discuss how VR fire drills have changed the industry and the benefits of virtual reality training.
AK Preparedness Uses First-Ever Virtual Reality Fire Drills
In these times of the pandemic, where real-time fire drill training may seem practically impossible, AK preparedness conducted the first-ever VR fire drill training for Russell Investments Center in Seattle. Since virtual reality safety training enables companies to continue their safety training programs while maintaining social distancing, they are convenient for employers as well as the employees.
In a Virtual Reality fire drill developed by AK preparedness, the VR training module consists of a realistic 3D model of the building's interior, information about stairwells, and the placement of safety equipment. During the training, the occupants of the building or trainees navigate their building using smartphones, tablets, or desktops. They explore the interior of their building, locate stairwells, and find fire extinguishers.
In the AK Preparedness training, they also learn how to use fire extinguishers, learn about emergency numbers, and get instructions from professional firefighters. Since several fire departments have approved virtual reality fire drills during the pandemic, it is being evaluated as a long-term solution.
Benefits Of VR Fire Drills
Scenario-based training for emergency preparedness has been popular for a while. In fact, AK Preparedness has used virtual reality training for a wide range of emergency situations ranging from earthquakes, medical emergencies, and bomb threats. It's also being used effectively for fire drill training now.
Below, we look at some of the top benefits of Virtual Reality Fire Drills.
Through virtual reality, you can practice real-life skills without having to risk any injuries. Virtual reality puts trainees in an immersive, simulated environment. The trainees are made to face several scenarios ranging from simple to complicated ones.
To simulate a real-time experience, trainees are required to wear a helmet, gloves and other protective gear, just like they wear on the ground. During VR training, the trainees not only experience the visual but also the radiated heat, the jet reaction of the hose and the noise. You can also feel the weight and sensation of using a breathing apparatus. Thus, the entire experience created is seemingly real, and the instructions given make it a rich learning experience.
Based on your requirements, companies like AK preparedness can create geospatial environments. The virtual reality fire drill can be simulated in your office environment, keeping the virtual infrastructure identical to the physical space. It also allows for training to be held all year round, or whenever needed. It can provide for relevant and interesting scenarios that are best suited for fire prevention in your company.
When it comes to costing, recreating an emergency to carry out a fire drill for your employees is more costly than VR fire drill modules. Besides, setting up an emergency situation can be time-consuming.
VR fire drills can:
train several employees in different locations at virtually no additional costs.
happen at any time of the day, and are not impacted by the weather conditions.
operate without a trained professional present, since they consist of scenario-based learning through a simulated environment.
Conclusion
Virtual reality has been used effectively for a while now, and is ideal for scenario-based learning. VR enables the creation of a realistic 3D model that is identical to the real office interior and allows for immersive and experiential training. The information given during the training about stairwells and the location of fire extinguishers familiarizes the trainees with emergency exit options and safety drills.
Since the training is done through mobiles, tabs, or desktops and doesn't require the recreation of an emergency situation, a VR fire drill is more cost-effective, practical and easy to conduct.
Though VR fire drills cannot completely take over live-fire drill training, it can definitely be used to enhance your employee's safety training skills and help them practice it occasionally at their own convenience.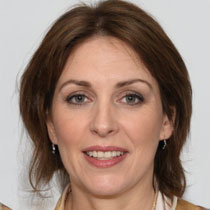 Rose Jenkins has more than ten years of experience in the blogging industry and has successfully gained thousands of readers through the years. Rose's blog is filed with informative articles about business, investment and finance.