Microsoft's foray into Robotic Process Automation (RPA) has disrupted the RPA market. What will it mean for RPA current users and vendors?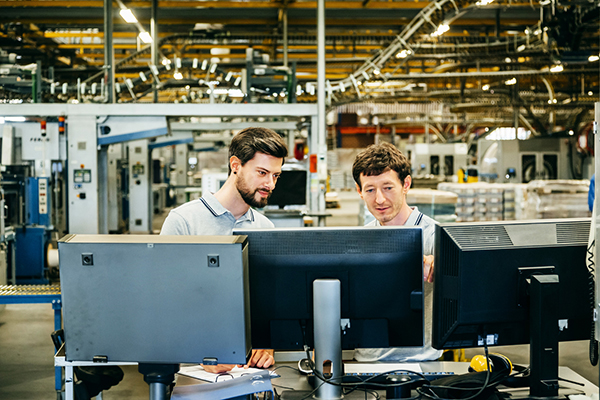 By Charles Sword, Chief Revenue Officer – Blueprint Software Systems
As 2020 drew to a close, many industry experts were predicting the RPA market would see a great deal of maneuvering in the coming year, spurred by mergers, acquisitions, and competitive account transitions.
Six months later, that forecast seems to be right on target. As RPA programs continue to mature, numerous manufacturers and other users have already switched to new automation vendors as they attempt to realize the value initially promised from their automation investments. Some software vendors have responded by jumping into the RPA market through a merger or acquisition.
In Microsoft's case, the acquisition of Softomotive has enabled it to launch a free, desktop version for RPA authoring. Microsoft's Power Automate Desktop allows companies to activate more than 370 actions on a desktop with an intuitive, user-friendly drag-and-drop functionality. It also provides access to cloud-based functions (such as API automation) and modules for computer vision and natural language processing.
More important, Power Automate has boosted Microsoft's market share and accelerated account transitions, helping it to make significant inroads into the small- to medium-sized businesses in a wide range of industries. It has also positioned Microsoft to become a competitor to the top RPA providers, as evidenced by the interest Power Automate is receiving from larger organizations.
Since most enterprises already use Microsoft's suite of products and services, Power Automate has become a relatively easy sell, offering users an opportunity to bundle RPA within the Microsoft ecosystem and automate business processes that interact with other Microsoft products such as Office, SharePoint, and Azure.
Beyond the ability to fully leverage Microsoft applications, manufacturers and other RPA users are being drawn to Microsoft simply because it is a recognized and proven brand. There is a market perception that Microsoft possesses the depth of resources and in-house talent to rapidly build an RPA platform that can compete effectively with companies which are already established as leaders in the RPA market.
"Microsoft wants to do for automation what it did for other tools like business intelligence, web and mobile application development, and data analytics," Microsoft Corporate Vice President Charles Lamanna recently explained in an interview in RPA Today.
"Whether you're in finance, marketing, or IT, we brought these tools to everyone in a company," Lamanna continued. "In the same way, we're bringing robotic process automation and workflow automation to every single employee and every single company around the globe."
While Power Automate is not perfect – it lacks, for example, the enterprise management and security features that have become standard in most competing RPA platforms – the promise it holds for unlocking ease-of-use by citizen designers ultimately will lead to a democratization of RPA, creating the potential for billions of users to develop complex automations. That, in turn, will change the way in which companies organize and manage work itself, introducing a hybrid workforce comprised of employees, rules-based automations, and increasingly smart algorithms.
In the immediate future, though, Microsoft's entry into the RPA fray seems destined to change the market dynamic by offering a free product which suddenly allows companies of all sizes in all industries to build their own bots, easily automating processes and tasks that span both desktop and web applications. In short, if you can use Excel macro recorder, you can now make complex automations with Power Automate.
Microsoft's initial focus on small- to mid-sized businesses likely means that, at least for now, the RPA market will continue to be dominated by a relatively small group of specialized automation vendors targeting specific industries or specialized design needs. All of that could change, however, as Power Automate – and potentially other, similar platforms – enable an increasing number of citizen designers to tap into the Windows community, employing RPA for the capabilities it provides within broader applications and development platform solutions. As such, RPA will come to be regarded less as a standalone market and more as a feature.
Until that happens, though, the introduction of Power Automate has served to shake up what was already a volatile RPA marketplace and confirmed industry insiders' predictions for 2021. It undoubtedly has also given Microsoft a much better idea of what potential customers want and need in their RPA initiatives, while generating both concern and at least a degree of uncertainty among both competitors and those enterprises considering new automation investments.
And while the RPA market is still relatively immature, it is worth noting that Power Automate is already quickly gaining interested suitors, eagerly considering whether it is feasible to exchange their current automation provider for Microsoft in order to capture the value from RPA they were originally promised.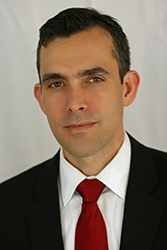 Charles Sword is the Chief Revenue Officer at Blueprint Software Systems and is responsible for all aspects of market development for Blueprint's Enterprise Automation Suite, a digital process design and management solution that enables enterprise organizations to identify, design, and manage high-value automations with speed and precision in order to scale the scope and impact of their RPA initiatives. For more information, visit https://www.blueprintsys.com/.