For enterprises to truly transform their supply chains, the introduction of machine learning is going to be of paramount importance.
By Stephany Lapierre, Founder and CEO of Tealbook
As enterprises expand and look for new opportunities, trusted information and data agility has become a huge advantage. When the COVID-19 pandemic hit, the repercussions were felt on a global scale. Supply chain agility, transparency and the ability to pivot were critical needs, and in that moment, enterprises turned to machine learning (ML) as a means to respond quickly to market demands. The results were impressive. For example, ML solutions had the power to find 60,000 PPE manufacturers with ISO certifications within minutes. This information had a life-saving impact on the global supply disruption.
Introducing machine learning to a new industry is always a risk. It often fuels the "humans vs. machines" attitude and can cause fear or confusion over what kind of changes new technologies introduce…and if these changes are truly for the better. However, it's clear that without the power of AI and machine learning, disruptions to the global supply chain could have had devastating effects. In this way, a "win" for machines was also a "win" for humanity, and by leveraging machine learning to accomplish tasks beyond human capability, we can address problems that were previously thought impossible to solve.
Exploring ML Capabilities
In fact, we have seen unexpected success from machine learning processes in recent years.
For example, a fascinating documentary recently profiled an AI project that beat a Master at the Chinese game of Go. And, the transportation industry is utilizing machine learning to identify optimal patterns and routes to increase profitability, and, in the future, optimize the use of self-driving vehicles developed with machine learning.
The relevance of machine learning is found in its ability to evolve and make itself better over time. The capability to observe and react to trends and patterns will be the baseline for progress and advancement in many areas into the future. Clearly, organizations who embrace machine learning to future-proof their offerings will be the ones who prosper.
The Data Problem
When speaking to professional teams that rely on data to make decisions, one of my favorite questions to ask is, "How confident are you in the quality and completeness of your data?"
Usually, this question is answered with a bit of nervous laughter. In the minds of many professionals, having complete confidence in their data isn't attainable.
In order to have good quality information, data needs to be constantly updated for accuracy, checked for duplicates, merged with other data sets… the list goes on. In the case of supplier information, for example, data needs to reflect the ongoing relationship between seller and buyer, sometimes across several different departments. Data inevitably gets siloed, becomes stagnant, and is often neglected. Managing it all is a big task for any person, team, or department. In aspiring to accomplish this enormous task, companies spend millions of dollars getting their data cleaned, categorized, and analyzed over and over again. This is where ML comes in to save the day.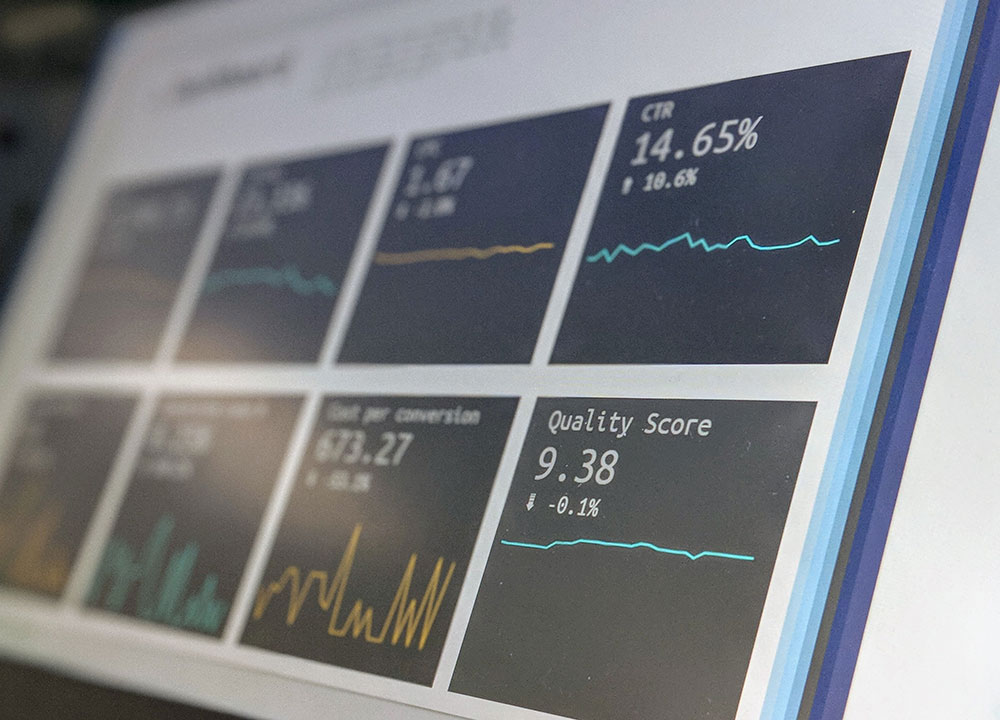 Enriching Data with Machine Learning
There had to be a better way for enterprises to get more value from their data – admittedly, it was a job that humans had failed at, time and time again—and clearly, machine learning was the answer.
By utilizing AI and machine learning to aggregate supplier data and by taking the human element out of the equation, manual input and error can be eliminated. The result is a way to improve the quality of data over time, as opposed to letting it sit and degrade.
Machine learning can also abate human pain points. Enterprises need easier methods of identification and discovery, and machine learning processes create a tag system that quickly summarizes information.
Achieving Agility in a Global Pandemic
In fact, AI and machine learning have revolutionized the way enterprises treat supplier data, and this became even more evident at the beginning of 2020, when COVID-19 disrupted the global supply chain in an unprecedented way.
With the help of ML technology, governments and companies were able to find viable suppliers and manufacturers of the products needed to shift production lines. In one example, ML enabled a retail manufacturer to pivot into producing 150,000 N95 grade masks per day. ML-enabled technology also helped government departments find qualified suppliers to provide PPE for their essential workers – and auto manufacturers could find qualified suppliers so they could add ventilators to their production line. In short, this pandemic allowed machine learning to aid in the protection of human life.
Humans vs. Machines
While some may think that a scenario of humans vs. machines is fodder for a science fiction novel, thinking about humans and machines as being at odds with each other isn't a sustainable perspective. In order to scale, humans will require capability beyond our own abilities. Machine learning has allowed enterprises to unlock seemingly unlimited potential for the enrichment of supplier data, not to mention the value creation for the data itself.
Leveraging machine learning is the methodology of the future, across every industry and function. As we move forward, our success as a population will depend on our willingness to allow machine learning to solve those impossible problems, unlock value where we don't expect it, and change the way we think about our businesses, our capabilities, and our potential for growth.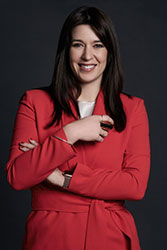 Stephany Lapierre is the founder/CEO of Tealbook, a highly coveted supply chain thought leader, and one of the most influential minds in emerging data technologies. She has been recognized as one of the Top 100 Most Influential Women in Supply Chain, and her company, Tealbook, has both been named a Top 50 company to watch by Spend Matters and won the Cool Vendor Award by Gartner. Prior to Tealbook, Stephany spent 10 years building a successful strategic sourcing and procurement consulting firm focusing on large scale sourcing optimization projects. Given her experience and visibility into the data issues crippling procurement she has made it her mission is to deliver a 'Trusted Source of Supplier Data' to an ever-growing eProcurement space. Currently, Tealbook is the only Big Data company that provides a self-enriching and self-maintaining mechanism to fix enterprise supplier data, forever.