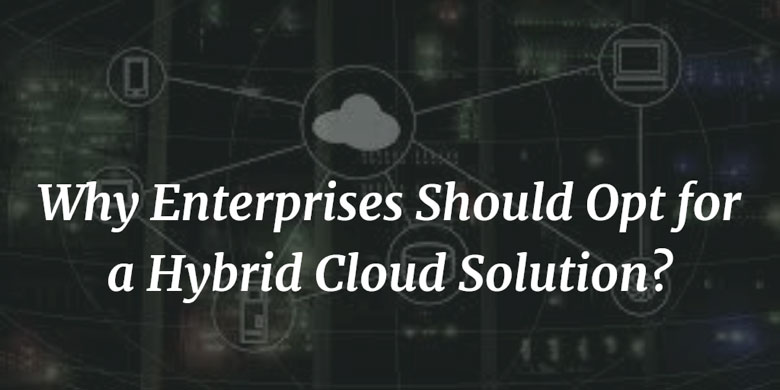 July 4, 2019
Adaption of Hybrid cloud solution is something that shouldn't come as any surprise because many small to midsize businesses seem to have taking pride in overseeing every aspect of their professional journey. Many are apprehensive when it comes to surrendering control of their servers, data, and software applications. That's why hybrid cloud computing for many is a viable option.
I would be wrong if I say we aren't dealing with any crisis across the globe. With the growing pressure to innovate more often to keep up with the competition, and appease customers as well as one's financial growth; adopting cloud platforms is no longer an option. It has become imperative to survive for any enterprise. The good news is a cloud as a service has grown in regards to the choice of providers, platforms, and types of instances have popped up, each with their own unique advantages. The following post emphasizes more on what is hybrid cloud and how enterprises can benefit from a hybrid cloud.
Introduction to Hybrid Cloud
In today's cloud computing environment, a hybrid cloud can be defined as something that connects a mix of public cloud, private cloud, and on-premise infrastructure. Even though it has various touchpoints, yet the infrastructure are considered fully independent, preventing data leaking from one phone to another.
Unlike other cloud models, the hybrid is a bit different. Having multiple deployment models, on the one hand, it can create a seamless, secure, and automated environment for ultimate productivity and flexibility. For organizations with on-premise infrastructure, the hybrid cloud can be a stepping stone to a full cloud enterprise or a permanent environment. One of the significant advantages of the hybrid cloud is that organizations can both reap the benefits of the speed and flexibility of the cloud while not having to throw away existing tech or purchase new infrastructure. But the question is, why businesses should go hybrid?
Maintain easily-accessible private infrastructure – Hybrid cloud offers enterprises, especially those new to the cloud. Discovery recovery is often expensive and resource-heavy, including backup sites or applications owned or rented by the organization. A public cloud can be used for less critical resources, including backup database storage and compute and would still allow you to maintain control over sensitive data in your data center. Cloud-based storage and computing resources are elastic, meaning you only pay for what you use, allowing organizations to duplicate applications and infrastructure and store recovery data for a fraction of the cost of on-prem disaster recovery solutions.Disaster recovery is a must-have for any enterprise, and the benefits afforded by a hybrid cloud disaster recovery model are attainable for anyone, with a best of both worlds scenario: Storage and compute costs remain low while availability always remains high.
Streamline day-to-day functionality – Another growing business need is agility. Being able to respond to customer and business demands is a constant concern for enterprises. Cloud adoption is essential for DevOps; as more and more organizations become agile, competition has grown, pushing enterprises to innovate faster and faster.Enterprises can keep up with responding to customer needs by innovating faster while not shaking up the whole organization by moving to a full cloud environment. With the right hybrid cloud provider, migrating to and from environments, whether virtual machines or containers, can be as simple as the push of a button, allowing teams to work and collaborate quickly and efficiently, no matter where they are.
Sharing what needs to be shared – Businesses have been so hesitant to move on to the cloud out of worry for security and privacy purposes. This might also result in compliance negligence. And I personally think it's a legitimate concern where hybrid cloud service comes to the rescue. Now while privacy and security should be of utmost concern, businesses still need to innovate at a high rate – something that fully private infrastructure cannot maintain. In addition to this, you can also create a multi-tenant cloud within the hybrid model, which segregates applications and resources from each other and can be further isolated with VLANs and additional encryption methods.
Better Control/Manage Big Data Analytics – Migrating to a hybrid cloud model offers an ideal solution which enables them to serve their customers and their own employee by providing the most up-to-date and relevant data. For instance, employing a hybrid cloud for big data analytics can help eCommerce, news, and social media platforms tailor messages and promotions custom to their unique behaviors.The cloud was made for big data, with its scalability, compute power and elastic resources, and if your enterprise is involved in big data analytics, you should be utilizing the cloud. The added benefit of maintaining a hybrid solution with an on-prem data center is for disaster recovery and keeping private data out of the public pool.
Improve Customer Experience – Last but certainly not the least, the point when hybrid cloud's ability to improve the customer experience. The cloud enables faster time to market, allowing enterprises to more quickly respond to customer needs, requests, and offering new products and services.With a hybrid cloud model, healthcare organizations can interact with patients in real-time and financial institutions have better oversight over a customer's full financial overview, as a few use cases.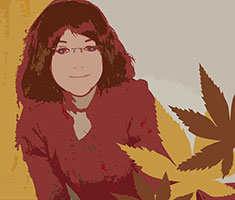 About the Author
Kibo Hutchinson working as a Technology Analyst at Tatvasoft UK. She has a keen interest in learning latest practices in the development so she is spending her most of the time on the Internet navigating the unique topics and technology trends.