By David Szczepanski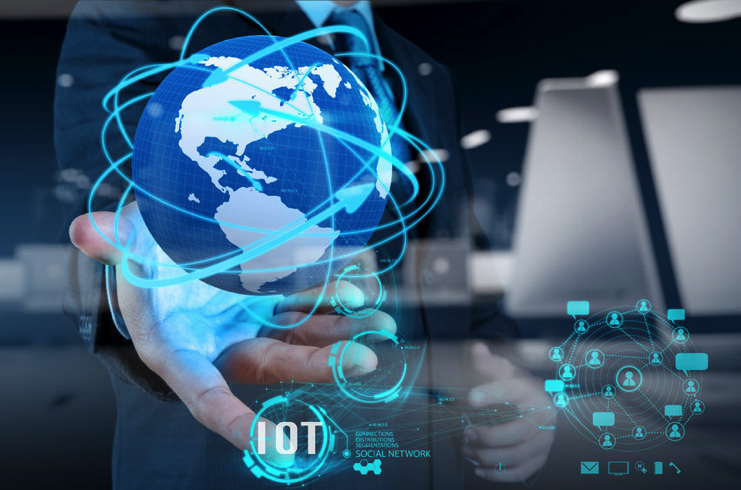 The Industrial Internet of Things, or IIoT, has rocketed in just a few short years from being a novel idea to its current role as a major driver in manufacturing and automation.
Today, most manufacturers either have an established strategy for IIoT, are pursuing Proof of Concepts, or at a minimum are investigating the business case and applicability. In this blog, I'll be talking about the critical benefits, challenges and practical considerations that should be addressed during this phase.
First, a little history
The concept of IIoT is not new. There have been Machine-to-Machine (M2M) communications in manufacturing and industrial applications for many years, especially in the energy and industrial industries. The difference today is a two-part story:
the proliferation of new smaller, cheaper sensors …
… partnered with broader and faster non-proprietary networks.
Big benefits at a (relatively) small price
With the cheaper sensors, paired with faster networks, older machinery can now be equipped with various types of sensors. Data can be collected and visualized; advanced analytics can be applied; information from various machines and disparate (but dependent) manufacturing processes can be contextualized.
Now you can see the entire manufacturing system modeled – not just a few pieces of equipment –enabling the real-time, enterprise-wide, predictive view that allows Operations to identify process improvement opportunities.
Challenges and practical considerations
Based on experiences within the past few years, there are more than a few challenges in implementing an effective IIoT strategy. Following the ones that I run into most often.
Information Technology (IT) and Operations Technology (OT) need to work together
Your IIoT strategic success relies on these two disciplines working together. But we're all familiar with the long-established technical, cultural, and procedural gaps between the two groups, particularly in manufacturing. To many in these areas, the way that their roles increasingly overlap and blend still needs work.
Here's just one of many recent examples. When I met with an industrial manufacturer to discuss an IIoT proof of concept, OT had brought in a 3rd-party to sensor-up the older equipment. As too often happens, IT saw this as an Operations task and did not engage. No surprise, the sensors didn't work out! The battery-powered sensors were inappropriate for the task, and the equipment's process cycle was several times faster than the refresh rate of the sensors' data collection capabilities – resulting in a reboot of the project.
Think global, act local
Think global, meaning you need a corporate vision for implementing your IIoT strategy. Without that corporate vision, it's possible to fall into the vast pit of IIoT potential and never surface with a new advantage. Act local, meaning you'll want to define one or more manufacturing targets and then perform a POC for each. Both parts of the puzzle are required.
Make one leader accountable
It doesn't hurt to have one individual ultimately responsible for your IIoT implementation strategy. Otherwise, the result of your IIoT experiment will be just that, an experiment or multiple experiments with no cohesive IIoT rollout strategy. Again, IIoT possibilities are so numerous and far-reaching that without a clear, stated strategy, it's too tempting to get lost in the pit of potential.
In summary
IIoT adoption is exploding in most industries; you do not want to be left behind. Sooner rather than later, your organization should have an established IIoT strategy, pursuing a POC, or at minimum be in the process of investigating the business case and applicability of IIoT within your operations.

David Szczepanski is Senior Program Manager at Factora. David has 30 years' experience in Manufacturing IT including Manufacturing Execution Systems (MES) design, development and implementation as well as shop floor control, automation, finite scheduling, automated material handling and supporting systems in discrete and batch process industries. Certifications include PMI PMP and MESA CoC.