Both process and discrete manufacturing companies are embracing Industry 4.0 concepts to make faster, more informed decisions and automate processes to increase productivity and profitability. There are four design principles that make up Industry 4.0: interoperability, information transparency, technical assistance, and decentralized decisions.
The Industrial Internet of Things (IIoT) is a critical foundation for enabling these principles, and its adoption is rapidly moving past the exploration phase and into successful implementations. An MPI Research study confirms IoT adopters have seen a 72% increase in productivity and a 69% boost in profitability. And yet many organizations have not truly embraced IIoT because they have not progressed past the point of basic device connectivity, according to a recent survey of IoT decision-makers in discrete manufacturing, oil and gas (O&G), and transportation.
Connected equipment is becoming more prevalent – Gartner predicts 95% of new products will include IoT technology by 2020 – and companies that fail to take full advantage of the data these assets generate leave significant opportunities on the table. By collecting and analyzing as much machine-generated data as possible in conjunction with other sources of contextual data – such as environmental conditions, operating and repair histories, and specifications and tolerances – organizations can dramatically increase their insight into equipment activity and, by extension, business operations.
As an IIoT system receives and examines data from an ever-growing population of equipment and applies techniques such as digital modeling and machine learning, it becomes smarter. Over time, such increasing system intelligence can enable more automated actions and greater equipment optimization. Distributing IIoT logic across a dispersed asset population – through edge, or fog computing – allows 100% of machine data to be examined. This can also enhance the speed at which a system learns and enable nearly instantaneous actions to be taken, such as shutting down equipment in the event of a safety situation. In addition to system acceleration, moving IIoT activity close to, or onboard, connected equipment can reduce data transport and storage costs substantially.
Specific areas where IIoT can quickly provide measurable benefit are:
Predicting failures to maintain uptime – Equipment data plus contextual information evaluated over time can signal possible error conditions that may cause expensive and potentially damaging unplanned downtime. Operators are alerted to these error conditions, so they can plan to service the equipment when it least affects production. As the system gains intelligence, it is able to automate corrective action, such as slowing a machine's operation until it can be repaired, or even identifying the parts required for repair, ordering them, and scheduling service.
Performing condition-based maintenance to save on service and repair costs, and extend equipment useful life – Using real-time equipment data in conjunction with historical repair information, equipment specifications, and data from like machinery, an IIoT system can prescribe a maintenance schedule based on the machine's actual condition – rather than using traditional fixed schedules based on elapsed time or hours of operation. Insight gained from predictive analytics can help pinpoint specific areas that need attention and what steps are needed for repair or service. This reduces the costs associated with emergency repairs that can occur when maintenance intervals extend too long, or servicing equipment too often. This approach to maintenance can also extend the useful life of equipment for capital cost savings.
Applying real-time equipment optimization to raise production capacity and efficiency – Using a digital model, an IIoT system maps the behavior and operating parameters of a high-performing machine and compares it to that of an under-performing machine. Operators can then calibrate machinery – or the system can perform these calibrations automatically – to determine the optimal settings to raise productivity and efficiency. The optimized profile can then be applied to a broader population of machinery, providing feedback on an expanding scale that becomes part of a continuous improvement loop that renders the IIoT system progressively more effective and intelligent.
Companies experiencing the greatest levels of success with IIoT have identified one or two well-defined, targeted business goals such as these. Then, once a project begins to bear fruit, they can apply the best practices and lessons learned to scale to larger equipment populations or new use cases. However, in order for these technology initiatives to succeed, companies must also make organizational changes to champion new, cross-functional ways of doing business. Management must support the business goals selected, and fully embrace IIoT adoption. Furthermore, both information technology (IT) and operational technology (OT) organizations must be able to work together towards these common goals.
IIoT is a crucial foundational element for Industry 4.0's design principles, and deployments offer ample opportunity for measurable organizational benefit as well. Today, this potential is greater than ever, as off-the-shelf IIoT systems deliver functionality that until recently required deep pockets, years of development, and legions of data scientists. Paired with the necessary corporate decisions and support, such a partnership can build an IIoT foundation that allows companies to reap the full benefits of both IIoT and Industry 4.0 well into the future.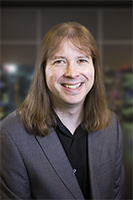 About the Author:
Dave McCarthy is a leading authority on industrial IoT. As senior director of products at Bsquare Corporation, he advises Fortune 1000 customers on how to integrate device and sensor data with their enterprise systems to improve business outcomes. Dave regularly speaks at technology conferences around the globe and recently delivered the keynote presentation at Internet of Things North America. He is also a frequent contributor to IT publications, including IoT Evolution and TechTarget. Dave earned an MBA with honors from Northeastern University.