The common types of surety bonds and why they are important.
The construction industry carries significant risks. When companies enter into large contracts for projects that will last for several years, the companies and the project owners might face material shortages and economic downturns that can impact the contractors' ability to complete the work. For project owners, making sure that they only work with contractors and subcontractors who are licensed and bonded is a way to transfer the risk and protect the owners from financial losses caused by unforeseen factors and projects taking longer than anticipated.
Construction surety bonds work as guarantees that the contractors will perform as promised and will pay their suppliers and subcontractors what they are owed. If a contractor fails to meet its contractual obligations to perform under the contract or pay the parties that are owed money, claims can be filed against the surety to recover money. Here is some information about the important role surety bonds have in the construction industry.
What Are Surety Bonds?
Surety bonds are legal contracts between three parties that guarantee that the purchasers will perform their contractual duties and will comply with the law. In many states, one of the requirements for securing a contractor license is to purchase a surety bond, and the contractor is required to pay the bond premium upfront to secure the bond.
Surety bonds are not insurance and do not protect the contractor against liability. Instead, they function more like a type of credit. If a bonded contractor fails to perform under its contract or fails to pay its subcontractors and suppliers, claims can be filed against the surety. While the surety will pay valid claims, the contractor will be responsible for paying the surety company. If the contractor fails to do so, the surety company can pursue legal action against the contractor to recover what it is owed.
The following three parties are involved in the bonding process:
Principal – The contractor that is required to purchase a surety bond.
Obligee – The party requiring the contractor to purchase a surety bond, which can be a government agency or a private party.
Surety – The surety company that issues the bond to the principal and guarantees that the contractor will follow the law and perform as promised.
Smaller contractors can use surety bonds to show that they will fulfill their contracts even if they encounter financial difficulties midway through a project.
How Construction Bonds Work
Contractors purchase construction bonds from surety companies. They must submit documents showing their company's finances, experience handling similarly-sized projects, creditworthiness, references, and other factors so that the surety company can evaluate whether to issue bonds. If you purchase a surety bond and later fail to perform, the project owner can file a claim against your bond. The surety company will then investigate the claim, and if it finds that the claim is valid, it will pay the claim. However, you will not be protected against liability and will be required to reimburse the surety company promptly.
If you are approved for a bond, you will have to pay a bond premium upfront. The bond premium is a percentage of the amount of your bond and will range from 1% to as high as 15%, depending on your credit and the other underwriting factors. At the time that you purchase the bond, you will also have to sign an indemnity agreement with the surety company guaranteeing that you will be financially obligated to pay any claims that might be filed.
The federal government typically requires surety bonds before contractors can bid on large projects. Local and state governments might also require surety bonds for contractor licensing and to enter into contracts for local or state projects. Many private project owners also require any contractors they contract with to be bonded and licensed.
Surety bonds in the construction industry work to prequalify the contractor. The surety company reviews the contractor's finances and work history. Surety bonds help to demonstrate that the contractor's business is stable and capable of handling the contracted work.
Common Types of Construction Bonds
While there are several different types of construction bonds, the three most common bonds required of construction contractors include the following:
Performance bonds – Guarantee the contractor will perform under the contract for the project
Payment bonds – Guarantee the contractor will pay its suppliers and subcontractors
Bid bonds – Required for contractors to bid on public projects and guarantees that they can handle projects of that size
Construction surety bonds generally have bonded amounts that are capped at a maximum of 15 times the contractor's business equity. Contractors generally need to have available working capital of a minimum of 10% of the total bonded amount. Your bonding capacity is the maximum amount you are eligible to get in a bond.
Bonds are not permanent. Instead, they have a term ranging between one to four years. You must either renew your bond or apply for a new one. When you are required to have a bond for your license, you must make sure that you maintain your bond or you risk losing your license.
How Contractors Get Surety Bonds
If you need to get a surety bond, you will need to submit an application through a surety company that issues construction bonds. You will need to qualify for the surety bonds you need and will be required to submit multiple documents to the surety company so that it can evaluate the risk you pose to the surety if it agrees to issue the bond to you. The surety company will want to see that your company has sufficient working capital, has a good organizational and management structure, has a good credit history and reputation, and is capable of performing projects of the anticipated size.
Some of the types of documents you might have to submit with your application include the following:
Audited financial statements
Balance sheets showing assets and liabilities
Organizational chart
Resumes for key stakeholders
Business plan
List of the largest projects you have handled
Credit line from your bank
References from suppliers and subcontractors
References from project owners and others
If you and your company have excellent credit and substantial experience handling large projects, you might anticipate receiving a bond quote for a premium of as little as 1%. By contrast, if you have little experience and poor credit, your application might be denied, or you might have to purchase a bond from a company that offers subpar bonds. In that case, you might have to pay a premium of up to 15% of the maximum bond amount.
If you are qualified and accept the quote, the surety company will issue the bond once you pay the bond premium. You will have to sign an indemnity agreement with the surety company promising that you will pay any claims that might be filed.
Construction bonds are a part of doing business for contractors that want to work on public projects or larger projects. Many private companies also require construction companies to be bonded before they will agree to contract with them. Surety bonds in the construction industry help to protect project owners, suppliers, and the government and help to ensure that the contractors will perform as promised and will comply with all regulatory requirements.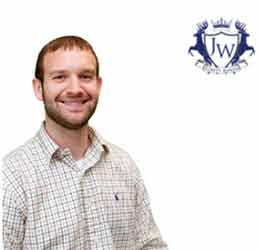 About the Author:
Eric is the Chief Marketing Officer of JW Surety Bonds. With years of experience in the surety industry, he is also a contributing author to the surety bond blog. He has held a range of different roles within the surety industry, from agent assistant to bond issuer, which gives him a unique insider perspective on surety-related topics.
Contact: info@jwsuretybonds.com