August 28, 2019
By Kevin Ledversis, Newcastle Systems
Accurate labeling is critical for proper flow and routing of product to its ultimate destination – whether it's placed into inventory or shipped directly to the customer, but it's often a manual process prone to costly errors.
Labels are pre-printed in batches, and the worker must sort through the batch to find the correct label and adhere it to the correct product. The product is then placed into inventory or shipped to a customer- only to be discovered days or weeks later that it's the wrong product. This creates a return and a potentially lost customer.
At Schwarz Supply Source, a leading provider of customized supply chain management solutions based in Chicago, their initial process was to pre-print the inbound paperwork for all shipments arriving at the receiving docks. This included pallet labels that would identify the item and its storage location. Typically, a shipment would consist of multiple pallets of various items and the receiving clerk would have a stack of labels to apply to the various pallets.
"We often ended up with the wrong amount of labels-either too many or too few," said George Guzman, Director of Distribution and Technology at Swartz. "If we ended up with too few, we were concerned the clerk put the wrong label on the wrong item. Even when we had the right quantity of labels, we were concerned about them being applied to the incorrect pallets."
Schwarz decided to change procedures and print labels "on-demand" where and when they needed them. "We tried a portable, battery operated belt printer, but the volume of labels needed quickly determined that a faster, larger volume printer was required-but it needed to be mobile," said Guzman.
Since implementing mobile-powered carts with high volume printers Schwarz has "totally eliminated the travel times of employees returning to the office for missing labels" according to Guzman.
Magneti Marelli, an international leader in the design and production of high-tech component systems and modules for the automotive industry, had experienced labeling issues, and needed to find a solution right away. An incorrect label on a pallet is extremely costly for the business, as customers such as Harley-Davidson needs to halt production when they open a pallet to discover they have the wrong part. Most errors occurred because the company's process required an inspector to walk approximately 30 to 40 steps to another room to print out labels then walk back and apply them. Magneti Marelli found mobile-powered workstations offered the best solution.
Mobile-powered workstations allow staff members to scan, print and label all at the point of labeling, no walking necessary. This implementation gives staff a mobile desk that, when properly installed with the right software, gives personnel everything they need, on the go at all times. The implementation of mobile-powered workstations eliminated unnecessary travel, greatly improving their process and reducing human errors that happen when operators were taking so many unnecessary steps.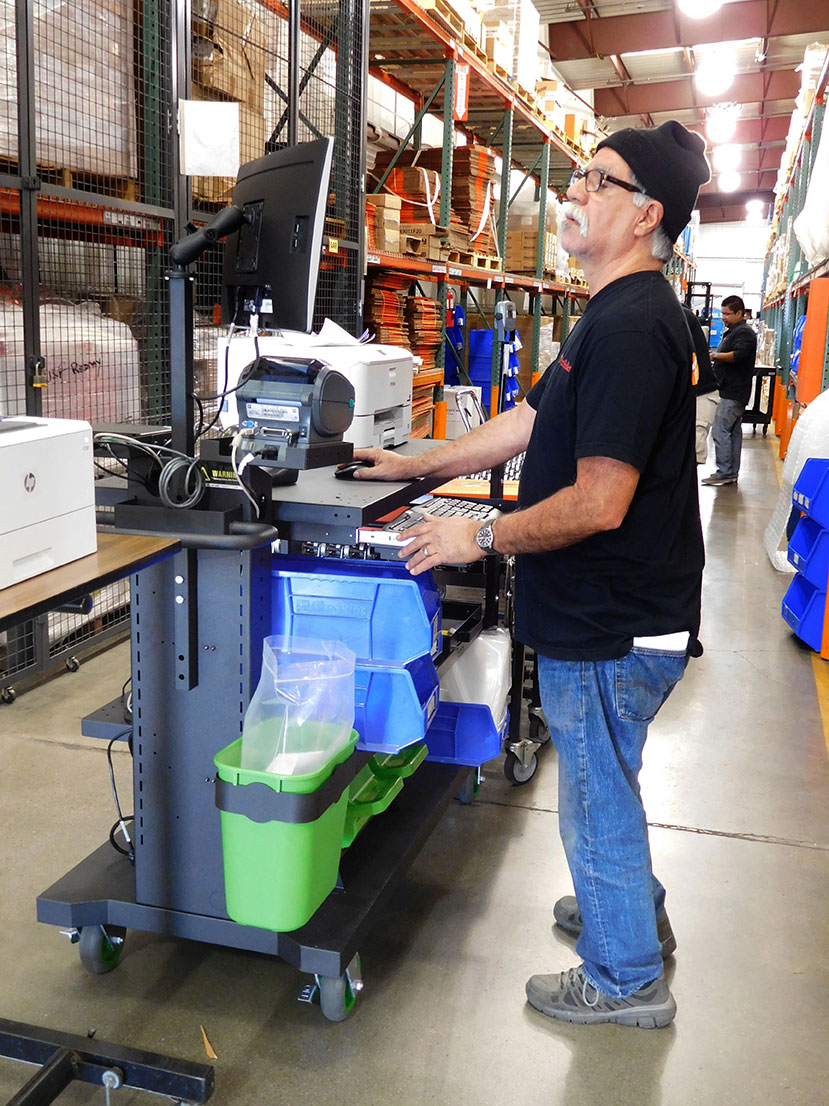 Finished goods labeling is vital in automotive manufacturing, and mobile-powered workstations make this aspect consistent and efficient. To add efficiency, operators must reduce waste. Waste on the floor comes in the form of motion, touches and paper.
Nonprofit Direct Relief operates a 24,000-square-foot distribution facility in Santa Barbara, Calif. for donated medicines and supplies. With storage space limited, receiving and shipping products quickly is crucial.
To ensure the right product gets to the right people, Direct Relief implemented mobile-power and have seen impressive results. In the first month the organization had an increase of 40 percent of the number of batches it received. Did them more accurately and in 20 percent less time. And cut the time it takes to pack and ship by almost 70 percent due to the increased efficiency.
Mobile-powered technology improves the labeling process by enabling the ability to print directly at the product – ensuring accurate labeling while eliminating costly motion to and from static printers. Eliminating motion can double productivity and allow your workers to build, pack, move, and ship more goods faster.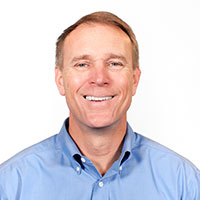 Kevin Ledversis is the Director of Sales at Newcastle Systems, an innovator of workplace mobility solutions partnering with many of the world's leading companies to enhance worker productivity, operational efficiency and organizational profitability. For more information visit http://www.newcastlesys.com/.